Go Green: ACE's Guide to Offering Outdoor Classes and Workouts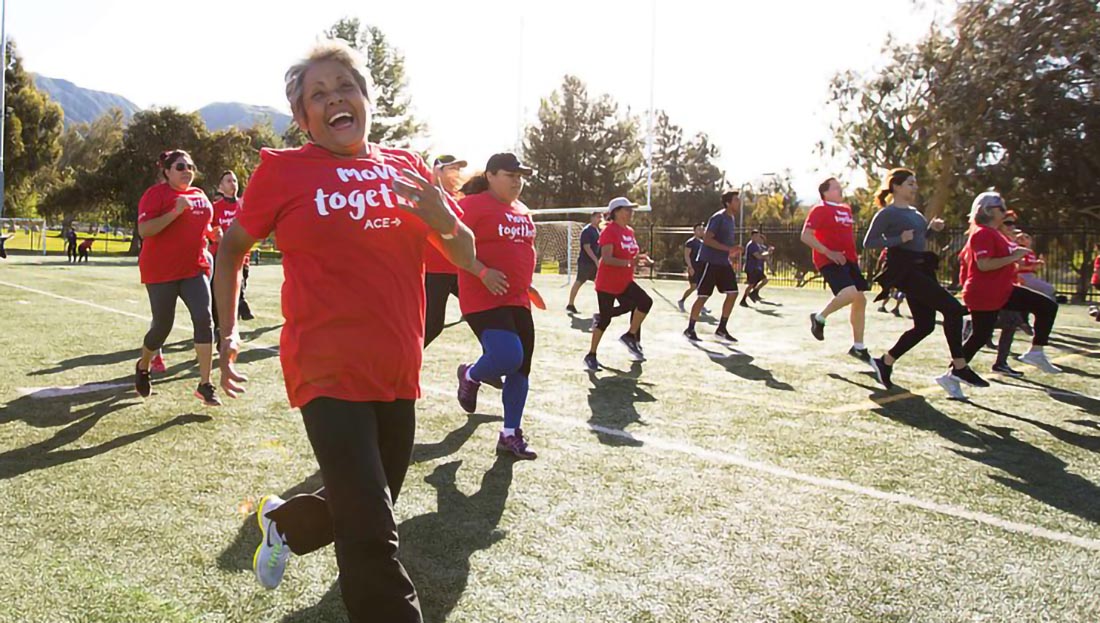 The COVID-19 pandemic has forced many traditional gyms to close their doors due to state and local regulations prohibiting or limiting indoor exercise. As a result, thousands of exercise professionals and business owners like you have had to come up with creative solutions to open safely and/or lead exercise sessions outdoors while following public health guidelines. One solution that may help you and your business adapt to the current situation could be right around the corner or down the street—a park!
From open green spaces such as parks or fields to running and walking trails, a variety of outdoor spaces are available that are appealing to clients and offer additional benefits over exercising indoors. Utilizing one of these spaces in your community is a great way to keep engaging with clients and to grow your business and your relationship with the local community over the long term.
Even if you have an outdoor space in mind, it can be challenging to know where to start or what legal hoops you might need to jump through to be able to offer outdoor classes or sessions to your participants and clients. If this is an option you'd like to explore further, here are a few things to keep in mind:
1. You may need a shared-use agreement or permit.
When considering hosting group fitness classes, boot-camp workouts or personal-training sessions in parks or green spaces, it is important to first find out who has authority over the space you are interested in using. This could be your local parks and recreation department or a school district if you would like to use a field attached to a school on the weekends. The entity responsible for the park is the best place to begin your research to determine if a shared-use agreement or permit is required.
A shared-use agreement is a form of a memorandum of understanding between an exercise professional or business owner and the group responsible for the space. This agreement between two parties officially allows for a space to be used jointly. As a health and exercise professional, having working knowledge of shared-use agreements is important because it demonstrates professionalism, ensures safety to your clients and adds to the preservation of public space.
If you would like to obtain, or are required to have, a shared-use agreement to operate in a public outdoor space in your area, ACE recommends keeping the following in mind when negotiating this agreement:
Exercise professionals teaching in parks should have a credible certification from an organization accredited by the National Commission for Certifying Agencies (NCCA) that includes maintaining an adult CPR/AED certification, and proof of adequate liability insurance. If you are an independent contractor, make sure to keep your certification(s) and insurance current.
Require all participants and clients to sign appropriate waivers and complete a preparticipation health screening prior to taking part in classes or workouts.
Work with others in the fitness community who are interested in using public spaces to establish a shared-use code of conduct, similar to trail-use etiquette, to ensure that the fitness community is a good neighbor and has access to public spaces for the long term.

If a revenue share/royalty is required by the public space responsible party, advocate to have it set at a level that is not cost-prohibitive to you or your clients.
"Keep in mind that space at parks and rec centers is often limited, especially during certain hours and on the weekends," says Aaron Castillo, who manages a sports-camp company in San Diego, Calif. "It's important to always be respectful, both to those in charge of the parks or rec centers and to others who have paid fees to use the space." You don't want to earn a reputation for being difficult or for infringing on others' activities, which will make it harder for you to secure the spaces you want to use at the times you want to use them.
2. Consider your insurance coverage.
As a health and exercise professional, you should carry professional liability insurance and potentially augment your coverage with an umbrella liability policy. An umbrella policy may help you if there is a claim that exceeds your base coverage or is excluded from your general liability coverage.
Working outside with clients is often not considered "a normal place of business," as a gym or similar indoor location would be. Because of this, ACE recommends that you take the time to evaluate and understand your current policy and possibly seek additional coverage if necessary.
The community where you deliver your exercise programs may also request that they be named as an additional insured on your policy.
ACE partners with Philadelphia Insurance Companies' Fitness and Wellness Insurance Program for Instructors and offers the option of adding additional coverage to the base option. Learn more here.
3. Follow best practices for using public spaces.
Keep these best practices in mind when using public space to hold classes or workouts:
Professionalism: As mentioned earlier, it is important to maintain a current NCCA and/or ANSI/ISO/IEC 17024 accredited fitness certification and professional liability insurance that meets the requirements of the space's governing body. You might also consider pursuing continuing education that is relevant to the types of workouts and classes you plan on offering, such as small-group training, sports-conditioning workouts or water-based classes.
Educate: Provide education and leadership to your participants on best practices and etiquette for their interactions with other users of the space. This is especially important during COVID-19, when participants should follow guidelines from the Centers for Disease Control and Prevention on social distancing and the use of cloth face coverings.
Respect noise ordinances and regulations: Limit classes and boot camps to established hours and avoid the use of amplified music or equipment that generates excessive noise.
Safety: Familiarize yourself with the locations of medical and public safety resources and develop an emergency response plan that is specific to the venue to create a safe exercise experience for your participants. Inspect the area where classes will be held prior to activity for hidden hazards and debris. Keep a cell phone and first-aid kit accessible.
Minimize impact: Avoid excessive wear and tear on the natural habitat. Landscaping, furniture, lighting and other fixtures should not be used as attachment points for equipment unless specifically designed for fitness activities.
A Note About Equipment During COVID-19
During the COVID-19 pandemic, the Centers for Disease Control and Prevention recommend that extra precautions be taken with shared equipment among participants and any equipment used should be properly cleaned and disinfected after each use. Here are some ways you can remedy equipment problems:
Set up individual stations for each participant with designated equipment that is not to be shared during the exercise session.
Encourage participants to bring their own equipment when practical.
Stick to body-weight exercises and have each person bring their own mat or towel, if needed.
Although you may be conducting your classes outside, it is important to still remember to follow all public health guidance at this time. This infographic can be a great reminder.
Leave no trace: Remove all garbage and debris from the area following every class and workout.
Communicate: Create and maintain an open line of communication with neighbors of the space and the municipality. Ask for feedback and answer any questions they may have about your programs.
For even more tips and recommendations, check out ACE's Shared-use Guidelines for tips on how to be professional and courteous when using public parks.
4. Educate your clients about the benefits of green exercise.
With the weather about to change in many parts of the country, you may have some clients who are hesitant to exercise outdoors. You may be able to change their minds, however, when they learn about the additional benefits that come with green exercise. Here are a few examples:
5. See the long-term potential of offering outdoor classes and sessions.
Although it may take time, working with your local parks and recreation department or similar organization will be worth it in the end. Some lasting benefits of a new shared-use agreement or permit include the following:
This is an additional option to offer your clients, particularly those who may be reluctant to return to the gym, even after the restrictions have been lifted.
Offering outdoor workouts creates a new revenue stream for your business.
You will be a lot more prepared to respond if or when another pandemic or similar event occurs.

The greater visibility that comes with offering classes and workouts outdoors could expose you to a whole new set of participants and clients who might otherwise never know about you.

Working with your local park and/or government may create opportunities for additional collaborations in the future, such as offering classes through community or recreation centers.
If 2020 has taught us anything, it's that we can only control so much. And while no one knows what the next few months may mean for the COVID-19 pandemic, diversifying your offerings and adapting to changing conditions has become a requirement for both sustainability and success. Don't wait for circumstances or even the weather to change—commit to exploring a shared-use agreement or permit now, which will make it possible for you to offer outdoor classes and trainings this fall or allow you to get a head start on your offerings for 2021.
Are you an ACE Certified Professional interested in obtaining your own shared-use agreement to work in a public space? Click
here
to access your ACE Pro Only Bonus Tool for a complete toolkit for steps on how to obtain a shared use agreement and resources to help make it a reality.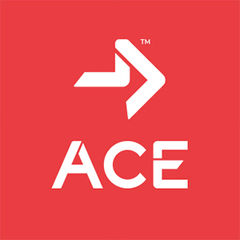 Author
American Council on Exercise