More people than ever are looking for qualified professionals to help them transform their lives, for good. And the best place to focus is on their nutrition. Successful coaches realize that understanding nutrition science isn't enough. You must also be able to effectively help others change their eating and lifestyle behaviors. Whether you already coach others or are looking to get started, this comprehensive, self-guided nutrition course will provide you with a deep understanding of nutrition and the confidence to coach it so you can get sustainable results for your clients—all in one practical system. You'll also get the tools to start or grow a successful coaching business, whether full-time or part-time, in-person or online.
---
Feel confident,
qualified

and ready to coach nutrition

Boost your credentials and your confidence
Gain a deep understanding of the nutrition science and behavior change coaching skills you need to feel competent from one of the top nutrition coaching education companies in the world. You'll feel confident and qualified to coach clients to reach their nutrition goals.

Learn a science-based, comprehensive nutrition coaching method
Based on 15+ years of validated research and experience working with Olympic gold medalists, NBA, NFL and UFC athletes, and Fortune 100 companies like Apple and Nike, you'll be armed with a coaching methodology that's been tested and refined with over 100,000 of Precision Nutrition's own clients.

Level up your special diet and sports nutrition knowledge
Get the in-demand skills to cater to clients with specific diets, such as plant-based, keto, paleo, etc. from a diet-agnostic perspective. You'll also gain the expertise to safely help clients reach their biggest goals, like increased performance, muscle gain and weight loss through sports and performance nutrition.

Build a rock-solid business that's always in demand
Whether it's full-time or a flexible side business, you'll get the support tools you need to make a real difference in people's lives while earning a great living doing what you love. With more than 40 premium nutrition coaching tools and forms, you'll get better results with clients from Day 1.

After finishing such a comprehensive course, I felt much more confident in the areas of nutrition for weight loss, weight management and sports nutrition, and still refer back to the material. Outside of a nutrition degree, this is one of the best courses in the field."

LESLIE SNYDER,
ACE Certified Personal Trainer, Group Fitness Instructor, Health Coach and Medical Exercise Specialist
Both research and experience has shown that exercise, while important, isn't enough on its own to get people the health and fitness results they deserve. The best place to start is on their nutrition. But where do you start? What recommendations do you make and when do you make them? How do you get your clients to actually follow a plan?
This comprehensive nutrition course integrates the science of nutrition with the art of behavior change coaching, which is the key to helping people make sustainable changes in their lives. Based not only on theory, but data from coaching over 100,000 real clients in hundreds of real-world situations, you'll be given a practical system that shows you exactly what to do at every stage of the nutrition coaching process—from the very first time you meet with a client until they reach all their goals.

Completing Precision Nutrition Level 1 provided me with better tools and techniques to help my clients and athletes integrate realistic, workable nutrition strategies into their daily lives."

MICHAEL PIERCY,
MS, CSCS*D, Fitness Facility Owner
Everything you need to
successfully

coach nutrition

This nutrition course teaches you the Precision Nutrition approach to nutrition coaching, including the foundations of nutrition science and how to work through the Precision Nutrition coaching process. From complex topics like human metabolism, behavior change techniques and advanced coaching methods, the course material is delivered in a digestible, self-guided format that makes learning enjoyable and easy to apply for both nutrition beginners and seasoned professionals.

Precision Nutrition Level 1 – The Essentials of Nutrition and Coaching includes a set of three textbooks (The Essentials of Nutrition and Coaching: For Health, Fitness and Sport) that covers the latest findings in nutrition, physiology and change psychology, along with the most effective coaching techniques and client troubleshooting methods.

You'll also receive access to the Precision Nutrition online course platform, which tracks your progress and features video seminars, easy-to-search FAQs and end of chapter exams. In addition, you'll receive a workbook and study guide, and access to 40+ premium tools, from assessment and intake forms to client questionnaires and problem-solving worksheets.

You'll learn from some of the world's top health and fitness experts, including Precision Nutrition co-founder Dr. John Berardi, PhD, CSCS. As an elite nutrition coach and exercise physiologist, Dr. Berardi has worked with clients and coaches in over 100 countries, including Olympic gold medalists, world champion UFC fighters, and professional sports teams. He is also an advisor to Apple, Equinox, Nike and Titleist. This nutrition course peels back the curtain and gives you the same world-renowned knowledge and tools he and his team have shared with their elite clients.
Upon completion, you will be able to:
Apply a solid understanding of nutrition science to your practice

Coach clients of all types toward changing their behavior in the context of their everyday life—whether it's a busy parent who's constantly pulled in a million directions, an executive whose schedule is filled to the brim, or anyone in between

Leverage Precision Nutrition's practical system that shows you exactly what to do at every stage of the nutrition coaching process

Start or grow a successful coaching business, whether full-time or part-time, in-person or online
How do I complete this course?
By the end of the self-guided course, you'll have completed 20 short, 10-question exams for a total of 200 questions. You must complete all modules and achieve a 75% or higher to earn your certificate of completion from Precision Nutrition.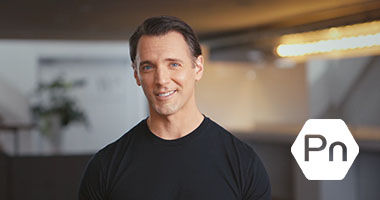 Dr. John Berardi, PhD, CSCS
Approved for the following continuing education hours:
6.0 CECs

by American Council on Exercise

60.0 CECs

by ACSM - American College Of Sports Medicine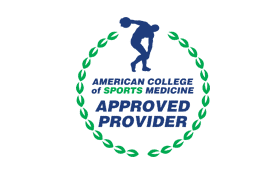 16.0 CPEUs

by CDR - Commission on Dietetic Registration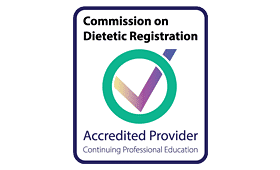 Precision Nutrition Level 1 - The Essentials of Nutrition and Coaching
$799

Ethics Course