Make your
dream career a reality

with an
ACE Personal Trainer Certification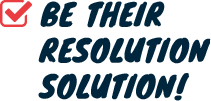 Become an

ACE Certified Personal Trainer


in time for the New Year's rush

Now starting at only $299

| Get Certified
Launching a career as a Certified Personal Trainer has never been this
simple, affordable

and

accessible.

As an ACE Certified Personal Trainer, you'll move people to achieve their goals and reach their true potential. At ACE, we're dedicated to making your dream a reality through our terrific study experience featuring our evidence-based curriculum. We provide aspiring ACE Certified Personal Trainers with the best tools and support they need to be successful throughout their study experience and in their careers. If you've been thinking about becoming a personal trainer, you've come to the right place.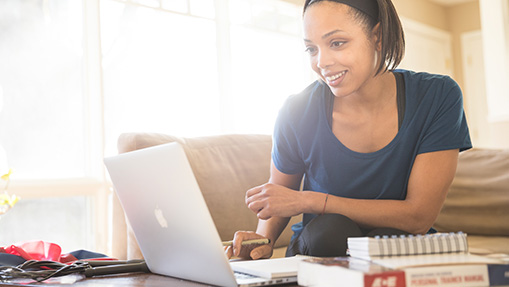 WHAT ACE CERTIFIED PERSONAL TRAINERS ARE SAYING
"ACE provided numerous resources for me to thrive. I am a visual learner so I really enjoyed the diagrams that went along with each chapter as well as the application scenarios. From the study outline timeline to the live help with ACE Study Coaches, ACE really has thought through their study materials."
WHAT ACE CERTIFIED PERSONAL TRAINERS ARE SAYING
"My ACE study experience was fantastic! I was provided with superb resources that made it very enjoyable. Also, having the flexibility of learning at my own pace made my participation in the program stress-free."
WHAT ACE CERTIFIED PERSONAL TRAINERS ARE SAYING
"The ACE Personal Trainer Study Program helped me understand all the aspects of personal training—not just the physical components. I learned about psychology, behavior, motivation, leadership and psychosocial aspects too."
We offer two Personal Trainer Study Programs to
prepare you

to get certified.

With both study programs, you can study when and how you want, on your own timetable. And both fully prepare you to take the ACE Certification Exam.

Our Basic Study Program is the essentials you need and nothing more. It's a fully digital study experience. And it's priced to be within easy reach of those who want the fundamentals to prepare for their certification exam.

Our Plus Study Program is a premium study experience. It's ideal for those who crave even more study content and prefer hard-copy books in addition to digital materials.
Choose a Personal Trainer Study Program that

works for you.
Plus
Starting at
$499
Are you an ACE Pro?
Sign in for
exclusive savings
A premium study experience.
Includes both hard copy and digital study materials.
Learn more
Basic
Starting at
$299
Are you an ACE Pro?
Sign in for
exclusive savings
An essential study experience.
Includes digital study materials.
Learn more
Payment Plan available when purchased with a Certification Exam.
---
Not sure which Study Program is right for you?
Find your perfect fit by answering three quick questions.
Get Started
---
Are you already an ACE Certified Professional? Sign in for exclusive savings.
Focused prep

for your Certification Exam.

ACE Personal Trainer Study Programs, no matter which option you choose, provide everything you need and nothing you don't:
A credential that's
trusted.


A skillset to be

respected.

The ACE Personal Trainer Certification Program is accredited by the National Commission for Certifying Agencies (NCCA), the gold standard in the U.S. for assessing fitness and allied health certifications programs. It is also recognized globally by leading international standards-setting bodies, including iCREPs and EuropeActive Passing the exam will give you a trusted credential that will pave the way for you to help others become more physically active.

What's more, you will be fully prepared to take your skills and directly apply them in practice as a certified personal trainer. Our Personal Trainer Study Programs are grounded in the latest exercise science. You'll learn the ACE Integrated Fitness Training® (ACE IFT®) Model. The ACE IFT Model is a systematic approach to designing exercise programs based on the unique abilities, needs and goals of the individual who seeks to get moving. It will be yours no matter which study experience you choose.
---
Here to help you
succeed

in your career.

Our commitment to your success extends beyond certification. We are a nonprofit organization, and you are the key to our mission to get people moving. We promise to support your career and create the conditions for you to impact lives, now and in the future.
FREE
Course Preview
Get a sneak peek of our robust study materials with your free Personal Trainer course preview.
Preview

Now