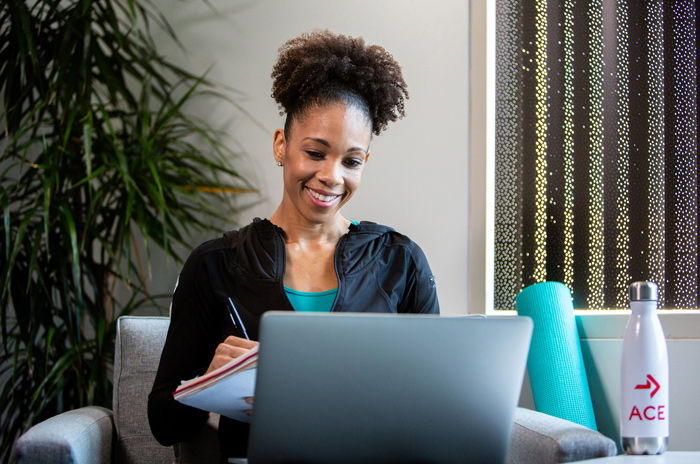 The ACE Certification
Study Program

learning experience
ACE Certification Study Programs provide a learning experience like no other. Through individualized learning you can take complete control of when, how and where you learn evidence-based fundamentals of personal training, group fitness instruction and health coaching. You will gain the skills to design and apply unique programs that will help you coach your clients toward their goals, and of course, be well prepared for your ACE Certification Exam.
Access, Track, Progress
Your learning begins with the ACE Study Dashboard which puts you in complete control of your study journey while keeping you on track with your exam date goals. You will be guided through your learning with helpful tools such as:
Progress indicators
Smart notifications
Important alerts
Calendars
Reminders
The Study Dashboard provides an intuitive learning experience through easy-to-follow tiles that can be arranged in a way that works best for you. You can easily launch into any component of your Study Program with a click of the button. Each tile provides an overview of that component, your utilization and progress, and allows you to get support when you need it.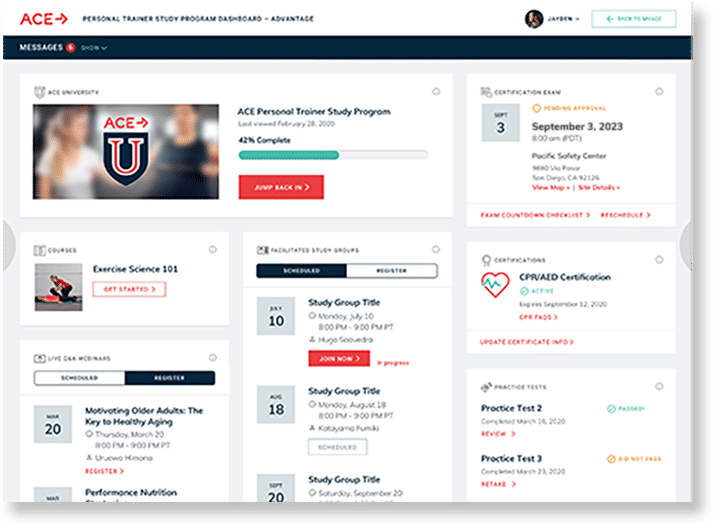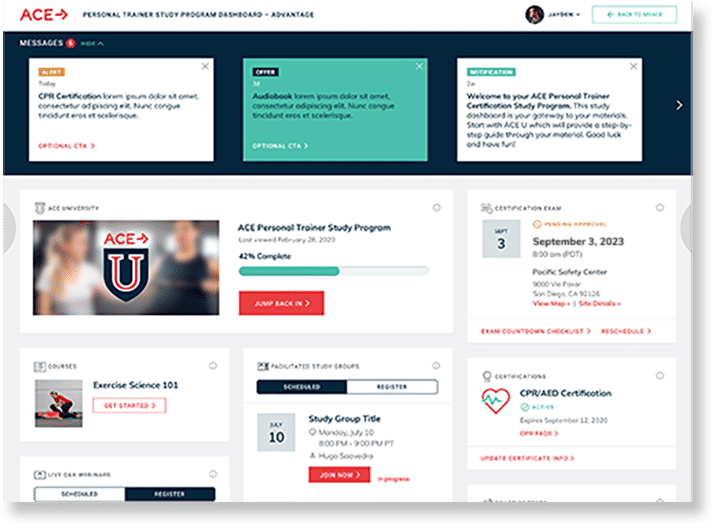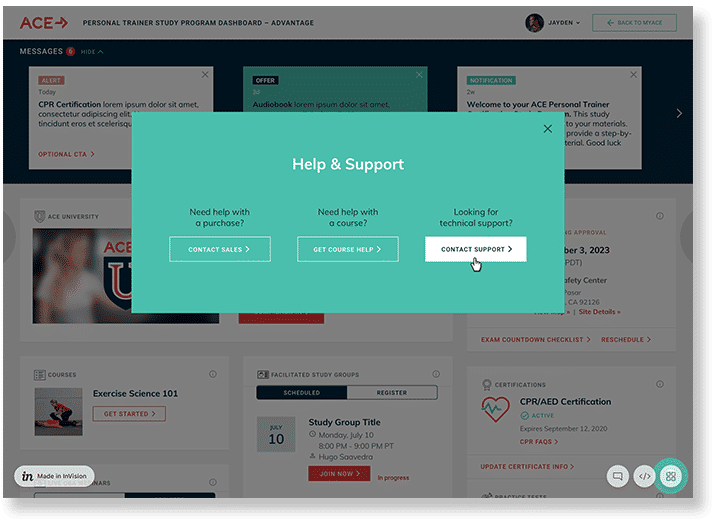 Read, Watch, Listen
All ACE Certification Study Programs embrace a variety learning styles, setting you up for success, no matter your preferred learning style. You will gain a complete understanding of the material through: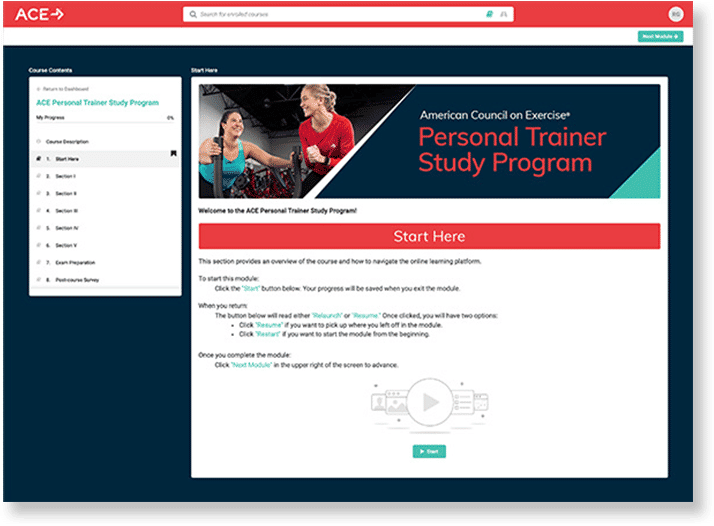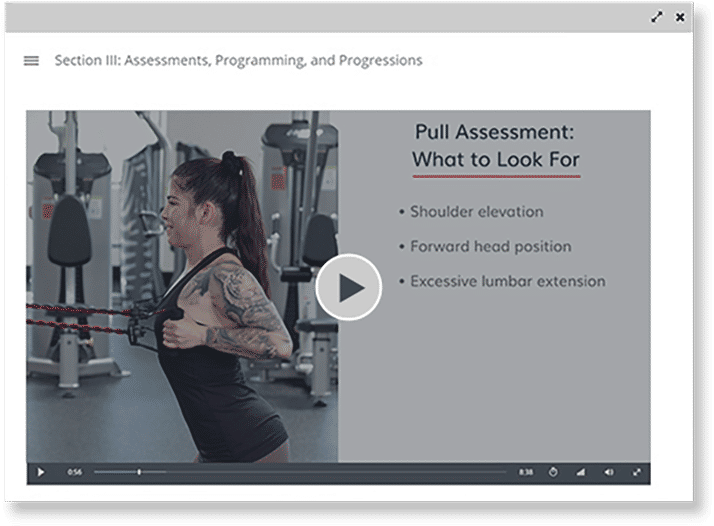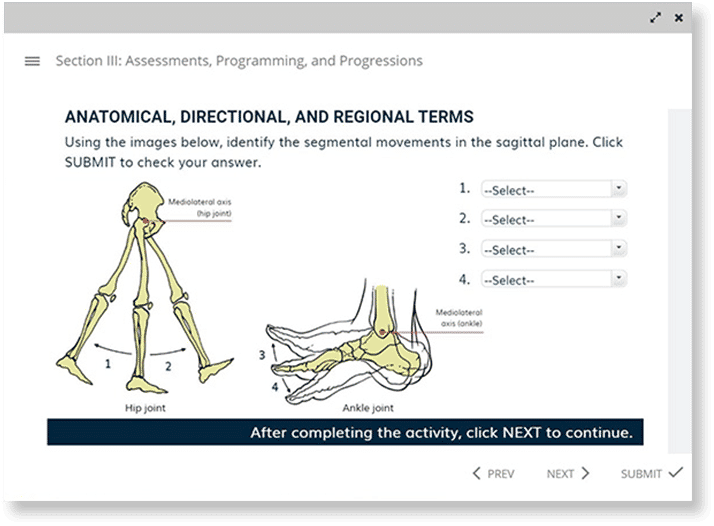 Engage, Ask, Collaborate
To ensure you are well prepared for your exam, we provide a variety of study support options. With all Study Programs you will have access to self-service tools through ACE Answers, along with optional support tools. Available support tools include:
Answers to commonly asked questions
Video demonstrations and lectures
Exam preparation articles
Facebook study groups
ACE Exercise Library
Exclusive Career Support Tools and resources available once you become an ACE Certified Pro
Live Q&A Webinars
Facilitated Study Groups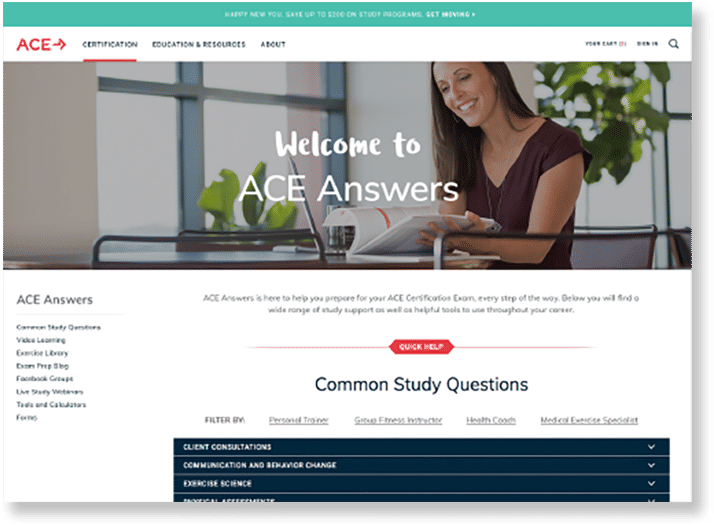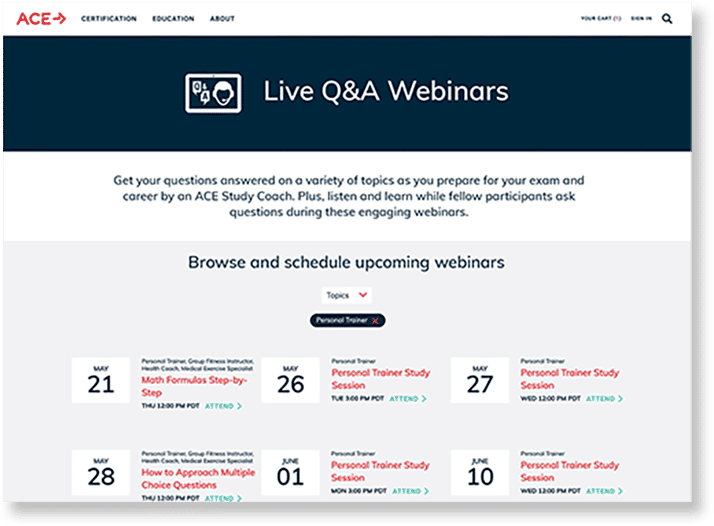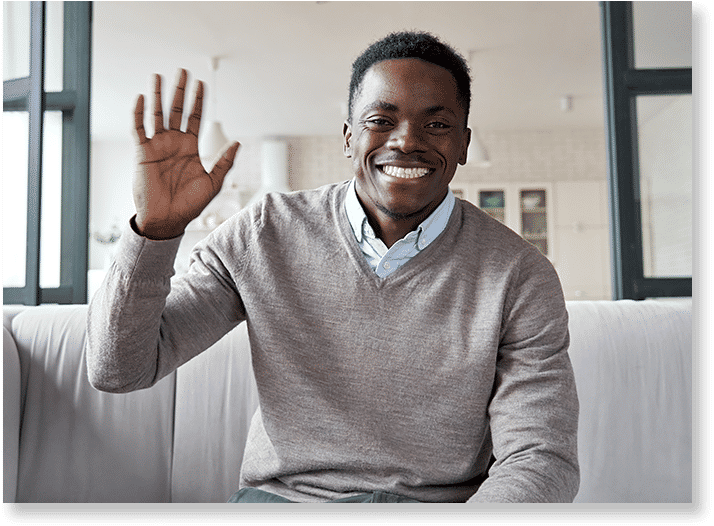 Practice, Prepare, Apply
Developing new skills requires repeated practice and exposure to new scenarios. With ACE Certification Study Programs, you will experience a variety of learning to facilitate both practice and preparation through things like:
Practice tests to build confidence in your readiness for the exam (timed and untimed)
Interactive learning activities
Video demonstrations of common scenarios
Quizzes to gauge your knowledge
Application of concepts through proven methods like the ACE Mover Method™, ACE IFT® Model & ACE RRAMP Approach™
Exercise Science 101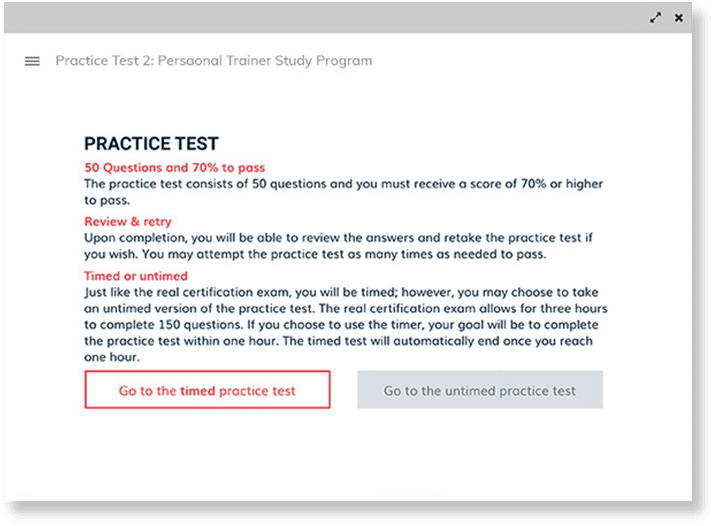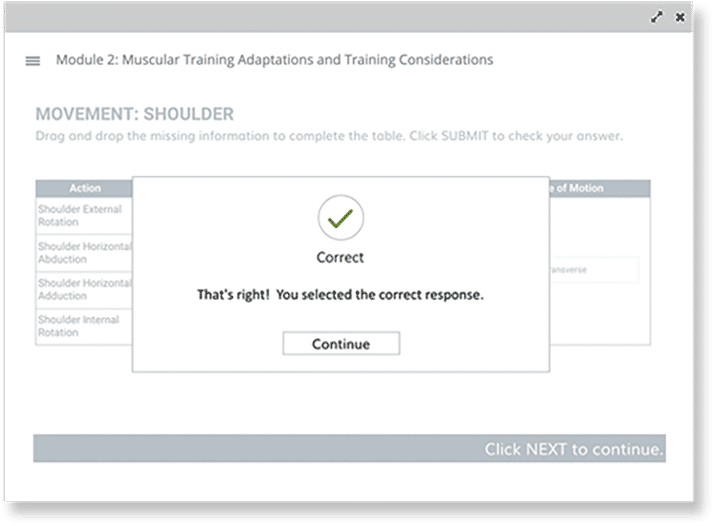 Get a
FREE

sneak peek!
See the Study Program in action PLUS get a FREE chapter
from the textbook. Choose a study program and start
learning today!
Great news!

Your FREE Sneak Peek is available.
Step 1:
Watch the Course Preview Video
Step 2:
Download the Chapter Preview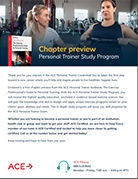 Great news!

Your FREE Sneak Peek is available.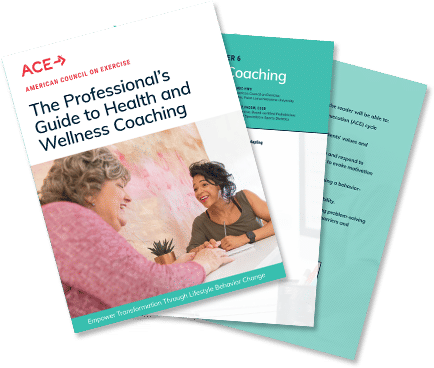 Download Now
Make sure to check your email for a special message from ACE along with a copy of your course preview.
Great news!

Your FREE Sneak Peek is available.
Step 1:
Watch the Course Preview Video
Step 2:
Download the Chapter Preview