Live Class is a real-time, virtual classroom environment designed to enhance your learning experience and complement your Health Coach Study Program.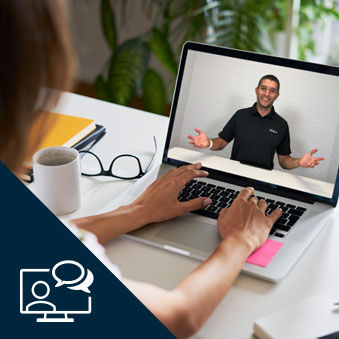 Add another dimension to your education in an

interactive

environment
Each Live Class is led by an experienced ACE Certified Health Coach who has practical experience and a passion for teaching. Classes feature lectures and interactive peer learning activities, as well as ample opportunity to ask questions.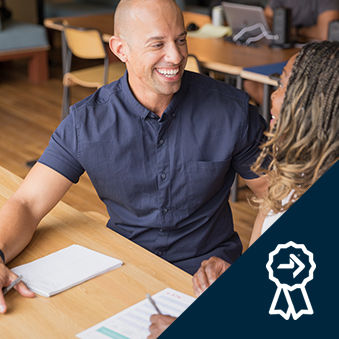 Learn proven coaching strategies to get you

career-ready
You will strengthen your comprehension and practice your skills in the core competencies of health coaching, helping you feel more confident and better prepared for your ACE Health Coach Certification Exam—and ready to start your career as a health coach immediately upon certification.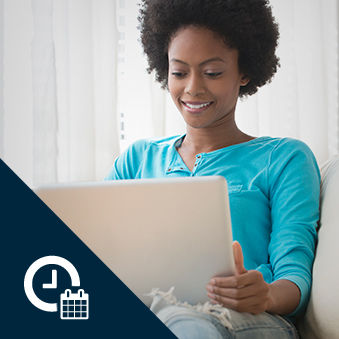 Stay

on track

and learn in the comfort of your own home
Each course is 16 weeks, meeting one day per week for 90 minutes, providing you a cohesive and balanced study schedule that complements your Health Coach Study Program.
Quick Help
Health Coach Live Class FAQ
To redeem your Health Coach Live Class voucher and schedule your class:
Log into your My ACE Account
Select "Schedule Live Class"
Select your class and click "Enroll Now"
On the day of your class, log into My ACE, click "Attend Live Class", and navigate to the proper week and date to join your class
If you experience issues with redeeming the voucher, please email the Advantage Team at ATeam@acefitness.org for assistance
Simply email Support@acefitness.org and one of our ACE Customer Care Specialists will email you an alternative link. Conversely, you can contact our customer care team via the chat feature on this page.
Due to the nature of the class, participants should manage their schedules accordingly to ensure that they can attend the class in which they are enrolled. If you miss the start of a class, log in as soon as you are able, ensuring that you are on mute when you enter the session to minimize any disruption. If you are unable to attend a class or if you miss part of a session, you are more than welcome to connect with a classmate to discuss any information that was covered during the Live Class. It is also advised that you spend extra time reviewing the related material in the textbook, online study program, and study companion.
We understand that sometimes life gets in the way of attending class. The material in the textbook, online study program, and study companion will support your learning if you cannot attend. Health Coach Live Class utilizes ACE copyright material and intellectual property. As such, these cannot be recorded by participants and we are not able to offer recordings, since we are unable to monitor the distribution of this material.
While you can just listen in, you will improve learning by practicing the skills discussedand participating as much as you can. Throughout the course you will be placed in breakout rooms with other learners, and participation in breakout rooms is expected. For this reason, it is recommended that you register for a weekly time when you can dedicate your full attention to class. Volunteer and contribute to the discussion—it will help your comprehension and make the Live Class engaging and fun.
No, Health Coach Live Class is a supplemental course that will help deepen your understanding of key concepts while providing an opportunity to practice key coaching skills with other live participants. For the best learning experience, complete the associated reading and online assignments each week before coming to class and come prepared with questions. Your questions are valuable to facilitate discussion and learning. As discussed in your course syllabus, it is recommended that you complete all your associated study program materials as they will provide you valuable information that will be useful for your exam.
There are two things you can do to prepare for your class:
Use the time before each Live Class to dive into the Health Coach Study Program materials. Prior to your first class, please read Chapters 1 & 2 of The Professional's Guide to Health and Wellness Coaching so you are familiar with the material and prepared to participate.
Write down any questions you may have and bring them to class with you so that other learners can learn from your questions.
Please note: The virtual meeting software requires a download and install on your computer, so please allow up to 5 minutes for set up prior to your first Live Class. We recommend using Google Chrome as your web browser.