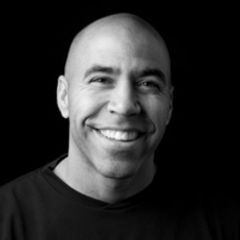 Author
Michael J. Norwood, Ph.D.
Health and Fitness Expert
Dr. Michael J. Norwood is both a performance psychology consultant and a fitness expert. He has been researching and consulting in the area of human performance since 1994. He earned his doctorate degree in performance psychology with major areas of emphasis in exercise physiology and counseling psychology from the University of Kansas, where he also served as the Director of the Peak Performance Clinic. Dr. Norwood was later instrumental in co-developing a comprehensive curriculum for personal trainers and massage therapists at the Professional Fitness Institute, where he served as the Director of Education. He launched his optimal performance consulting practice and has inspired and encouraged a long list of students, athletes of various sports and levels, Fortune 500 executives, entertainers, business owners and busy families in the areas of functional health, fitness and personal mastery. Dr. Norwood lives in San Diego, Calif., where he's currently working on bringing his philosophy and teaching methodologies of optimizing human performance online.