Pivot: Turn a Time of Crisis Into an Opportunity for Growth and Success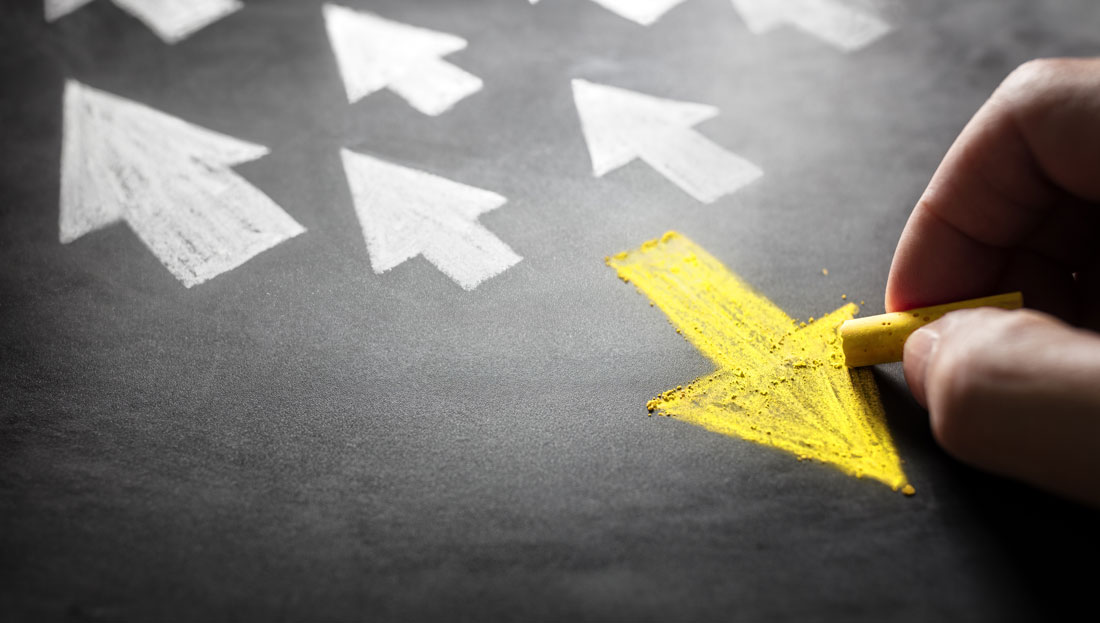 If you've been in the self-development space lately, you know the word "pivot" is a buzzword right now. Oxford Dictionary defines "pivot" as, "to turn on or as if on a pivot." In this case, we're referring to pivoting your mindset.
When I was put on furlough from my part-time job in cardiac rehab, and also couldn't see my own clients or teach classes, I decided to put my energy into serving women who needed some encouragement in the area of self-care. I had started such a group on Facebook the previous year but hadn't done much with it. I decided to reach out to a friend of mine who is also a life coach to help me out, or as I told her, "love on these ladies." Little did I know that we would be planting the seed to what would become an official business six months later, called Polished Imperfection.
As Plato is credited with saying, "Necessity is the mother of invention." In this case, the necessity was being able to pay my bills and continue the work that I know is my purpose. I had to pivot my mindset from one of fear and woe-is-me to seeing the global pandemic as an opportunity to take my business online.
Do You Have a Mindset of Growth?
Want to change your brain and gain intelligence? If so, change your mindset to believe that it's possible.
Studies show that having a fixed mindset, in which you believe you're born with the intelligence you have and there is no changing that, makes you less likely to succeed when compared to those with a growth mindset.
A growth mindset is the belief that intelligence is improvable and malleable; this is related to neuroplasticity in which the brain forms new neural connections, strengthens existing ones and speeds up transmission of impulses. A growth mindset has also been shown to play a role in work engagement and success in the workplace.
My new business partner, Amy McCann, and I went to high school together. Although we went on our own journeys after high school, COVID-19 brought us back together.
But this wasn't the first time McCann's made a major pivot in her life.
"I was in my early twenties and had become the primary caregiver to my boyfriend of three years, following his sudden, permanent spinal cord injury" recounts McCann, a certified High Performance Coach. "It was a devastating life change that upended everything we were as a couple and would change my way of everyday living."
McCann's initial reaction to the accident, however, wasn't what you might think. "I was immediately optimistic in the face of that which I could not control!" she explains. "I had been through traumatic uncertainty as a child and knew things weren't necessarily all grim. I was all in to put every ounce of my energy into my training and role as a caregiver."
McCann believes this energetic, initial reaction was her way of trying to get back to as normal a life as possible and to what they had before the accident. "Really, this first reaction was, in fact, my way of trying to control as much as possible," she admits. "I was also ignoring any grieving I needed to do and was utterly unaware of my accumulated stress. With the grief absent, so was my attention to self-care."
Several years of living on very little sleep combined with the "full steam ahead" attitude resulted in McCann landing in the hospital on more than one occasion. "I lead myself down a path of health-compromising burnout [and depression]," she says.
She knew something had to change. She needed to pivot her mindset.
The strategies she used to do so included gaining a healthy control over how she felt, engaging in her own self-care, and allowing herself time to grieve the loss of her previous life. "I faced my fears about all we had lost and all that changed as a couple…and I came to see that old dreams and visions no longer applied. I had been fighting hard to hold onto something that was long-expired. I started dreaming and planning again from the present instead of trying to recapture what once was. Once I learned to grieve, face my fears and let go of the past, my anger and bitterness lifted, and my faith and joy for life returned. What a relief it was!"
Taking It Virtual
At the time of the housing market crash in 2008, Heather Glenn was the owner of a multi-location outdoor fitness boot-camp company. "We had roughly 10 locations at the time and 30 employees. Business had been going strong over the previous three years and we had grown quickly," recounts Glenn, an ACE Certified Personal Trainer and ACE Behavior Change Specialist.
With the market crash, people tightened their budgets and had less disposable income for fitness memberships; consequently, some of the boot-camp locations were no longer thriving, so Glenn and her business partner made the difficult decision to close the doors on the ones that were financially less stable.
"After a couple of years into the recession, the company's financial situation had become so dire that my business partner and I had to stop collecting a paycheck in order to cover the cost of the employees and our other business expenses," explains Glenn. "I made the decision to teach classes for other companies and take on additional personal-training clients to help cover bills. This was on top of teaching my boot-camp classes and running the operations of my business."
To top all this off, Glenn was a new mom. "I was burning out and feeling exhausted and knew I needed to make some changes. I started thinking about whether there were ways I could work with clients on the side without having to show up for more live training hours on top of my boot-camp classes for my business."
Glenn found a national company to partner with and started working with clients virtually. "This allowed me to help as many people as I wanted from all across the country in a virtual group setting," she says. "I could have been resistant to partnering with another company or taking a new risk, but instead, allowed myself to be open to the possibility."
Taking Advantage of the "Pause"
Like me, Lisa Batchelder, a certified master health coach, also initially felt fear regarding her work when the pandemic hit. "I feared people may not see the benefit of what a health coach can do to improve their lives. How was I going to be able to market myself when people were afraid of something so much bigger than just gaining a few pounds?"
When Batchelder ended up with COVID-19 herself, her fears took hold even deeper. "I knew that if I didn't see a way to overcome, then I wouldn't be able to coach anyone else feeling this way. Through my faith and by surrounding myself virtually with supportive people, as well as reaching out to people, I was able to pull myself out of the funk I was sinking into, realizing that this would pass."
Batchelder says that she used that time to revisit what she had learned in her health coach training. "We often find our own way through helping others find their way, so I reached out to anyone who might be suffering to offer help. I also joined a networking group. I used this 'down' time to hone my craft and define a niche market and get clear on my own vision for myself."
Like many people, Batchelder had a fear of public speaking, but in pivoting her mindset, she faced this fear by partnering with a colleague with a Facebook Live event that helped them both reach potential clients and grow their businesses. "I also launched my website that I had been procrastinating on before COVID-19, and I'm beginning to get clients and referrals like I never had before!" she beams.
A Coach Must Coach
For James Williams, a certified High Performance Coach, 2020 started off on a high note with a big three-day live event in San Diego complete with a superstar line up of speakers. "It was a huge success!" exclaims Williams. "This was going to be the year of live events, high-level retreats and speaking gigs across the country, as well as back home in Europe. It was all going to be a key part of how we intended to onboard clients."
Then COVID-19 hit and the lockdown was enforced a week before Williams' first high-level retreat. An immediate pivot in strategy was employed. "Within a few days we had created a three-day virtual retreat with speakers, amazing training and coaching without cancelling anything. It was another success."
Williams says his philosophy centers around the concept that the only thing he can control is his response. "This means that no matter what challenges hit me, I know that my results come from me, not my circumstances. My purpose is not how to deliver or how I coach. It is [simply] that I deliver and coach."
Batchelder agrees. "We tend to get caught up in how we are going to achieve something instead of working on our vision of what we truly want."
Which way you pivot depends on what you focus on, and what you focus on, concludes Williams, is what you'll get. "I focused on what I could do, instead of what I couldn't do. I embraced the opportunities presented with the new world and tied my actions to my purpose."
Life is change. Learning—and being willing—to pivot and see opportunities in this change will help you respond with new vision and strategies when necessary to keep you on the path to growing in life and business. After all, it is your responsibility to live out your purpose, regardless of what curve ball life throws you

Author
Carrie Myers