Get Suspended: A Workout to Maximize the Proven Health Benefits of Suspension Training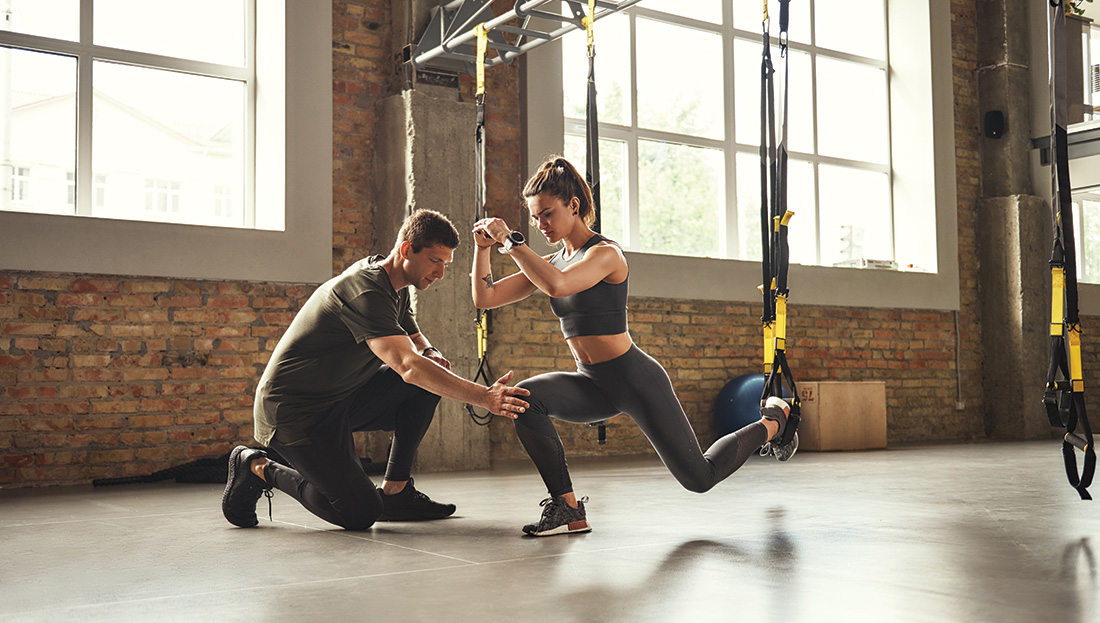 TRX® Suspension Training®, which uses the exerciser's body weight and the force of gravity to enable the performance of hundreds of exercises, has become a mainstay of fitness facilities. Its popularity isn't surprising given that its purported benefits include the ability to get a fast and effective total-body workout, improve mobility and flexibility, build lean muscle and develop core stability and functional strength. But what about the cardiovascular and metabolic impact of this form of exercise? How many calories does a typical suspension training workout burn? Can it provide health benefits that go beyond traditional fitness measures and actually improve overall health? Several years ago, ACE supported a study to answer these questions and fill a gap in the research on this increasingly popular form of exercise.
The purpose of the study was twofold. First, the researchers set out to quantify the acute cardiovascular and metabolic responses to a single session of TRX Suspension Training. In this portion of the study, participants performed a 60-minute class, which began with a five-minute warm-up consisting of dynamic stretching and ended with a five-minute cool-down consisting of upper- and lower-body static stretching.
What they found was that the majority of the class featured vigorous-intensity exercise and that participants burned an average of nearly 400 calories during the session.
Second, the researchers wanted to determine the effectiveness of an eight-week TRX Suspension Training program at improving cardiorespiratory, muscular and neuromotor fitness, as well as flexibility. They also evaluated the program's impact on cardiometabolic risk factors. For this portion of the study, participants completed an eight-week program consisting of three 60-minute sessions per week, for a total of 24 sessions.
After the eight-week program, participants saw significant decreases in waist circumference, body-fat percentage and resting diastolic and systolic blood pressure. Combined, these improvements indicate a positive effect on body composition and cardiometabolic health. It's important to highlight the fact that the decrease is resting blood pressure was seen even in those participants who had a normal blood pressure at the start of the study; those who had elevated blood pressure saw even more of a benefit, in some cases a 10- or 12-point drop.
"These are more dramatic results than are typically seen with traditional aerobic exercise," lead researcher Dr. Lance Dalleck points out.
Finally, there were also significant improvements in muscular strength and endurance. "This is perhaps what struck me most," explains Dr. Dalleck, who heads up the Recreation, Exercise and Sport Science Department at Western State Colorado University. "These changes in muscular fitness, if they are maintained long-term, have been linked to the prevention of cardiovascular disease, diabetes and mortality." Combine these improvements with the likely benefits to a person's flexibility and balance over the long-term and it becomes clear that this type of training program can have a tremendous impact on an individual's overall health.
Adding suspension training to your clients' exercise routines is a great way to add variety to their workouts. One benefit to using a suspension trainer is the ability to efficiently transition from one exercise to the next. Of course, proper form is essential. The following total-body workout features a TRX Suspension Trainer and showcases a selection of exercises that allow for easy and quick transitions. Each exercise targets a different muscle group, allowing your clients to move from one exercise to the next without the need for rest. This exercise routine can be performed two or three days per week.
Below are some basic instructions for your clients. It's a good idea to go through the workout with your clients at least once to help them master form and get a feel for this type of training. Once they feel confident in performing the exercises on their own, they can do the workout on days when they aren't training with you.
Warm up for five minutes using dynamic movements.
Perform each exercise as many times as possible for 60 seconds. Be sure to alternate between sides when appropriate.
Perform each exercise once in the order listed. After you have completed the last exercise, perform a second set of each exercise. If you are new to using a suspension trainer, you can begin by doing only one set of each exercise and work your way up to completing two.
Cool down for five minutes with full-body static stretching.
| | | |
| --- | --- | --- |
| Exercise | Duration | Rest |
| | 60 seconds | As little as possible |
| | 60 seconds | As little as possible |
| | 60 seconds | As little as possible |
| | 60 seconds | As little as possible |
| | 60 seconds | As little as possible |
| | 60 seconds | As little as possible |
| | 60 seconds | As little as possible |
| | 60 seconds | As little as possible |
| | 60 seconds | As little as possible |
| | 60 seconds | As little as possible |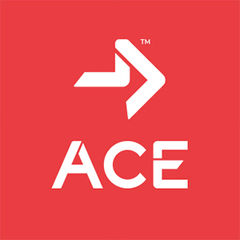 Author
American Council on Exercise