Study: Lessons Learned From Successful Weight-loss Programs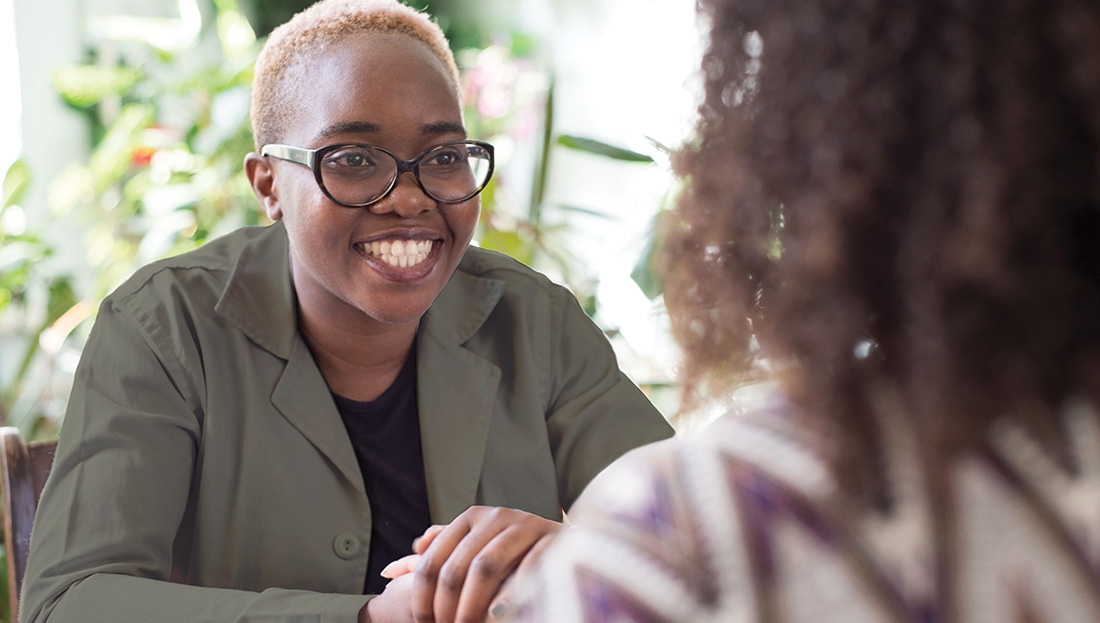 For people trying to improve their health and lose weight by themselves—privately tracking and journaling meals and exercise—new research from the University of British Columbia, Okanagan Campus (UBC), suggests that some commercial weight-loss programs may provide the support and guidance needed to achieve success. Additionally, the research highlights elements of these programs that health and exercise professionals could use with clients who have identified weight loss as a goal.
Published in the Journal of the American Medical Association Network Open, the study suggests that people trying to make lifestyle changes are more successful when they use a commercial weight-loss program compared to those trying to do it on their own. The research was co-led by Dr. Lesley Lutes, director of UBC's Centre for Obesity and Well-Being Research Excellence, who studies behavior-change programs aimed at improving physical and emotional health and personal happiness.
"Given the prevalence of obesity, accessible and effective treatment options are needed to manage obesity and its comorbid conditions, including heart disease and pre-diabetes," Dr. Lutes says. "Evidence-based commercial weight-management programs are a potential solution to the lack of available treatment and considerably cheaper than a clinic-based approach."
But, she notes, very few commercial programs have been rigorously evaluated, making it difficult for doctors to refer patients to for-profit programs due to a lack of evidence-based success rates.
While there are hundreds of commercial weight-loss programs available, only six meet the United States Preventive Services Task Force criteria, and the quality and success rate, along with behavioral and nutritional components, isn't well known by healthcare providers.
Even fewer of these programs integrate cognitive, affective and behavioral factors—seen as critical elements of care and supported as the basic standard of any care.
As a result, she says, doctors are reluctant to refer patients to commercial programs.
The Canadian Medical Association clinical practice guidelines released in 2020 state that obesity care should be based on evidence-based principles of chronic disease management and must validate patients lived experiences. In addition, the American Association of Clinical Endocrinologists and the American College of Endocrinology recognize that obesity is a complex, adiposity-based chronic disease requiring effective and evidence-based management that targets both weight-related complications and adiposity to improve quality of life and overall health.
"Essentially, obesity care needs to move beyond the simplistic approaches of 'eat less, move more,'" she says. "To be successful it must address the root drivers of obesity."
The Study
The year-long study was conducted in Canada, the United States and the United Kingdom. More than 370 participants were randomly assigned into two groups—half to a commercial weight-management program and the remaining to a do-it-yourself (DIY) group.
The DIY participants were provided with common weight-loss approaches—including strategies, diet tracking, self-monitoring apps, meal plans and physical activity—then essentially left to their own devices.
Those in the commercial program were encouraged to attend weekly workshops that included a private weight assessment. They discussed successes, problem-solving and topics related to weight loss and behavior change. Participants also had access to an app, which included minimal self-monitoring of intake, activity and weight, as well as articles, around-the-clock support and an online community.
"One of the features of the commercial program used in this study was that self-monitoring was simplified to be less burdensome," Dr. Lutes says. "Participants did not need to weigh, measure or track more than 200 foods, simplifying the process as much as possible."
At three months and one year, participants in both groups were assessed. Those randomized to the commercial weight-management program lost more than twice as much weight and reduced their waist circumference by a greater percentage compared to those in the DIY group.
There were also secondary benefits for both groups, including improvements in blood pressure, heart rate, aerobic stamina, flexibility and sleep.
What the Research Means to Health and Exercise Professionals
Dr. Lutes emphasizes two key takeaways. First, the researchers determined that adults assigned to a globally available commercial weight-management program had greater success at three months. And, importantly, they felt supported and were able to maintain and continue that weight loss across 12 months. Those using the DIY approach had fewer successes.
Clearly, support is crucial, particularly in the early months of trying to lose weight. With an awareness that each client is unique, take the time to consider and understand how you can provide the type of support each of your clients needs. While some may need a cheerleader in their corner, others may prefer an accountability partner to keep them focused. Perhaps they need encouragement between trainings or sessions, particularly if their motivation or resolve begins to diminish as the weekend approaches. This could be offered in the form of text messages, emails or even a weekly call. For others, an online community that provides support and encouragement (and an opportunity to commiserate) may be the key to long-term success. The point is to work with your client to identify the type of support they need and create a system by which that support can be provided.
The research also highlighted the importance of reducing the burden of recording food intake. Numerous apps and programs are available to make this a simpler process, and ACE recently partnered with Ate food journal, which supports a mindful approach to helpful eating as part of an overall healthy lifestyle.
Even with apps and systems, food tracking can still be challenging and some clients may resist having to track their food intake. However, the reality is that self-monitoring of dietary intake is a foundational component of behavioral weight-loss treatment, especially when paired with individualized goals. Making the process of self-monitoring as simple and meaningful as possible is beneficial to changing behavior in support of weight loss.
"As exercise professionals and health coaches, we can collaborate with clients to discuss the benefits, methods and barriers related to self-monitoring," explains Chris Gagliardi, ACE's Scientific Education Content Manager. "As is the case with a client's long-term goals, it is important to start with self-monitoring goals that are SMART—that is, specific, measurable attainable, relevant and time bound."
Gagliardi underscores the importance of early successes and helping clients build self-regulatory skills and self-efficacy through mastery experiences. "Imagine, for example, that you have a client who has never done dietary tracking before. What do you think would happen if they were given an initial goal of tracking all foods and beverages consumed for an entire week? While some clients might welcome this endeavor, it may quickly become overwhelming and burdensome for others."
At this point in the behavior-change plan, explains Gagliardi, it is especially important that self-monitoring does not lead to decreased self-efficacy. In other words, self-monitoring itself must be successful. He suggests having clients start with tracking just one food or beverage at a time and to build on that success as the program progresses. For example, a client may begin by tracking water, vegetables or fruits intake only and, after successfully doing this for a period of time, they can begin to track more of their dietary intake.
Whether you are working with clients who are participating in a commercial weight-loss program or are more directly involved in your clients weight-loss efforts, recognizing the importance of providing support, building self-efficacy and making food tracking as easy and accessible as possible can help ensure that short-term achievements turn into long-term success.
Expand Your Knowledge
| | |
| --- | --- |
| | What does struggling with overweight or obesity feel like? What thoughts occupy the minds of individuals trying to manage their weight? Each client is multi-dimensional, and it's important your approach to weight management is, too. As an ACE Weight Management Specialist, you will learn to coach with empathy and develop skills to support your clients' goals, leading them to meaningful change. |
| | For many clients, maintaining their weight can be a challenging prospect—but you can make a difference. With the Coaching Strategies for Long-term Weight Management course bundle, you will learn to coach with empathy and develop skills to support your clients' goals, leading them to meaningful, long-term change. |
| | The ACE Behavior Change Specialist Program teaches you the key tools to promoting behavior change and creating a foundation for a healthy lifestyle. You will learn how to help clients of all backgrounds recognize counterproductive behaviors and coach them to discover new methods to move more, eat better and make healthier decisions for themselves and their families. |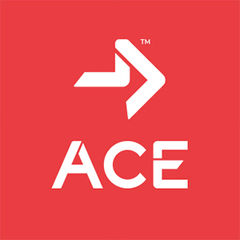 Author
American Council on Exercise