Study: Increased Fruit and Vegetable Intake Linked to Better Mental Well-being in Kids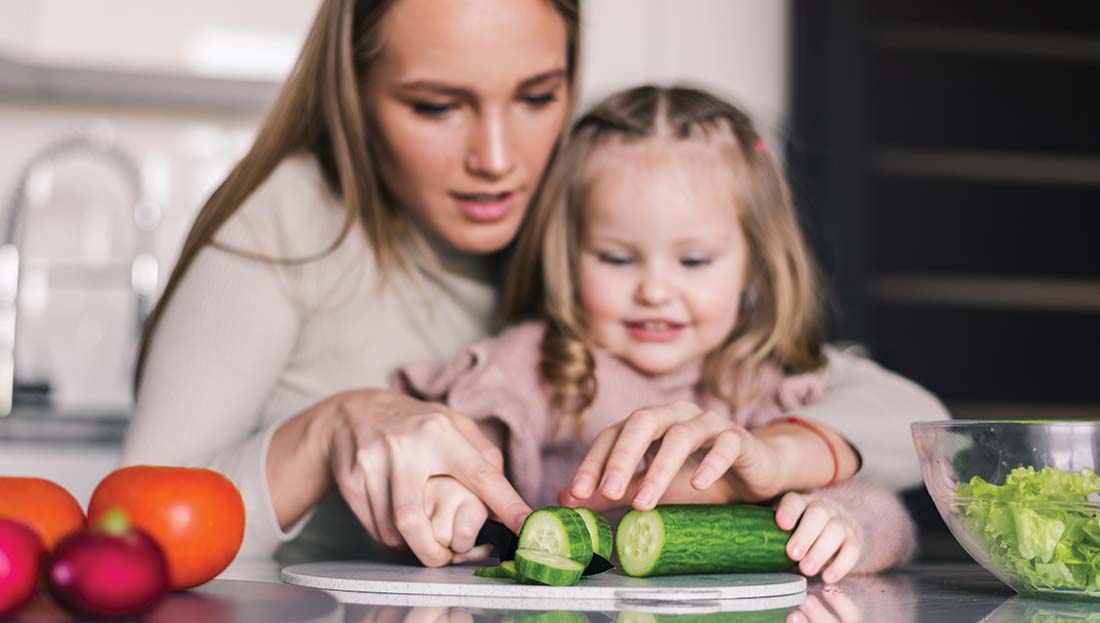 Children who eat at least five servings of fruits and vegetables per day have higher mental well-being, according to new research from the University of East Anglia Health and Social Care Partners in the United Kingdom.
The new study, which was published in the journal BMJ Nutrition, Prevention and Health, is the first to investigate the association between fruit and vegetable intakes, breakfast and lunch choices, and mental well-being in school-aged children in the UK.
The researchers found that eating more fruits and vegetables was linked with better mental well-being among students ages 12 to 16 in particular. And those who consumed five or more portions of fruits and vegetables a day had the highest scores for mental well-being.
Given these findings, the researchers argue that public health strategies and school policies should be developed to ensure that good quality nutrition is available to children before and during school to optimize mental well-being and empower children to reach their full potential.
"We know that poor mental well-being is a major issue for young people and is likely to have long-term negative consequences," says lead researcher Dr. Ailsa Welch, a professor in UEA's Norwich Medical School. "The pressures of social media and modern school culture have been touted as potential reasons for a rising prevalence of low mental well-being in children and young people."
Dr. Welch sites the growing recognition of the importance of mental health and well-being in early life, "not least because adolescent mental health problems often persist into adulthood, leading to poorer life outcomes and achievement," she explains. "While the links between nutrition and physical health are well understood, until now, not much has been known about whether nutrition plays a part in children's emotional well-being."
The Study
The research team studied data from almost 9,000 children in 50 schools across Norfolk (7,570 middle and high school and 1,253 elementary school children) taken from the Norfolk children and Young People's Health and Well-being Survey. This survey was commissioned by the Public Health department of Norfolk County Council and the Norfolk Safeguarding Children Board. It was open to all Norfolk schools during October 2017.
Children in the study self-reported their dietary choices and took part in age-appropriate tests of mental well-being that covered cheerfulness, relaxation and having good interpersonal relationships.
"In terms of nutrition, we found that only around a quarter of secondary-school children and 28% of primary-school children reported eating the recommended five-a-day fruits and vegetables," explains Dr. Welch. "And just under one in 10 children were not eating any fruits or vegetables."
Not only did most kids not eat enough fruits and vegetables, "more than one in five secondary school children and one in 10 primary children didn't eat breakfast. And more than one in 10 secondary school children didn't eat lunch," describes Dr. Welch.
The team looked at the association between nutritional factors and mental well-being and considered other factors that might have an impact, such as adverse childhood experiences and home situations.
"We found that eating well was associated with better mental well-being in children," says Dr. Richard Hayhoe, also from UEA's Norwich Medical School. "And that among secondary school children in particular, there was a really strong link between eating a nutritious diet, packed with fruits and vegetables, and having better mental well-being."
Importantly, they also found that the types of breakfast and lunch eaten were significantly associated with well-being. "Children who ate a traditional breakfast experienced better well-being than those who only had a snack or drink," explains Dr. Hayhoe. "But secondary school children who drank energy drinks for breakfast had particularly low mental well-being scores, even lower than for those children consuming no breakfast at all."
Dr. Hayhoe breaks down their findings like this: "In a class of 30 secondary school pupils, around 21 will have consumed a conventional-type breakfast, and at least four will have had nothing to eat or drink before starting classes in the morning. Similarly, at least three pupils will go into afternoon classes without eating any lunch." This is concerning, he expresses, and likely to affect not only academic performance at school but also physical growth and development.
The researchers also noted that nutrition had as much or more of an impact on well-being as factors such as witnessing regular arguing or violence at home. "As a potentially modifiable factor at an individual and societal level," says Dr. Welch, "nutrition represents an important public health target for strategies to address childhood mental well-being."
What the Research Means to Health and Exercise Professionals
While this study focused on children in the UK, the dietary habits observed by the researchers track closely with those of American school children. According to the Centers for Disease Control and Prevention (CDC), most youth do not meet fruit and vegetable recommendations. Additionally, "empty calories from added sugars and solid fats contribute up to 40% of daily calories for kids ages 2 to 18." Approximately half of these calories come from soda, fruit drinks, dairy desserts, grain desserts, pizza and whole milk.
The CDC also cites research demonstrating the association between a healthy breakfast and improved cognitive function (especially memory), reduced absenteeism and improved mood.
There is no shortage of targets to blame for the poor quality of many children's diets, including marketing, schools and lack of access to healthy options. Even without these factors, encouraging kids to make healthier food choices, particularly as they get older and spend more time outside the home, can be a huge challenge (as this study confirms and nearly every parent can attest to).
Perhaps we need to alter our focus. While public efforts to improve kids' diets often focus on obesity prevention or management, the impact of diet on mental and emotional well-being is often overlooked. Helping your clients—and their kids—understand that nutrition is as much about mental and emotional health as it is about physical health may provide the motivation they need to start making small but impactful changes.
The key word here is small—radically overhauling one's diet rarely results in lasting positive change. Instead, help your clients identify one action or habit that could be changed. This might be something as simple as subbing out prepackaged lunch foods for a child's favorite fruit or including small portions of hummus or ranch dressing to make carrots or broccoli florets more appealing. Learning to recognize the negative effects of eating certain foods—feeling sluggish or sleepy after eating an oversized muffin or a package of cookies, for example—or the lack of energy that comes from skipping meals can also be helpful when trying to make better choices.
Guiding children to eat healthier can be a challenge, but there's no question that it is worth the effort. Habits formed in youth often solidify and continue into adulthood, so teaching kids to view food as a powerful tool that can influence everything from their energy level to their mental and emotional well-being can have an impact that lasts a lifetime.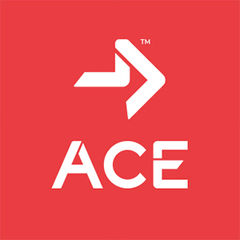 Author
American Council on Exercise