Battle Rope Ready: A Research-based Workout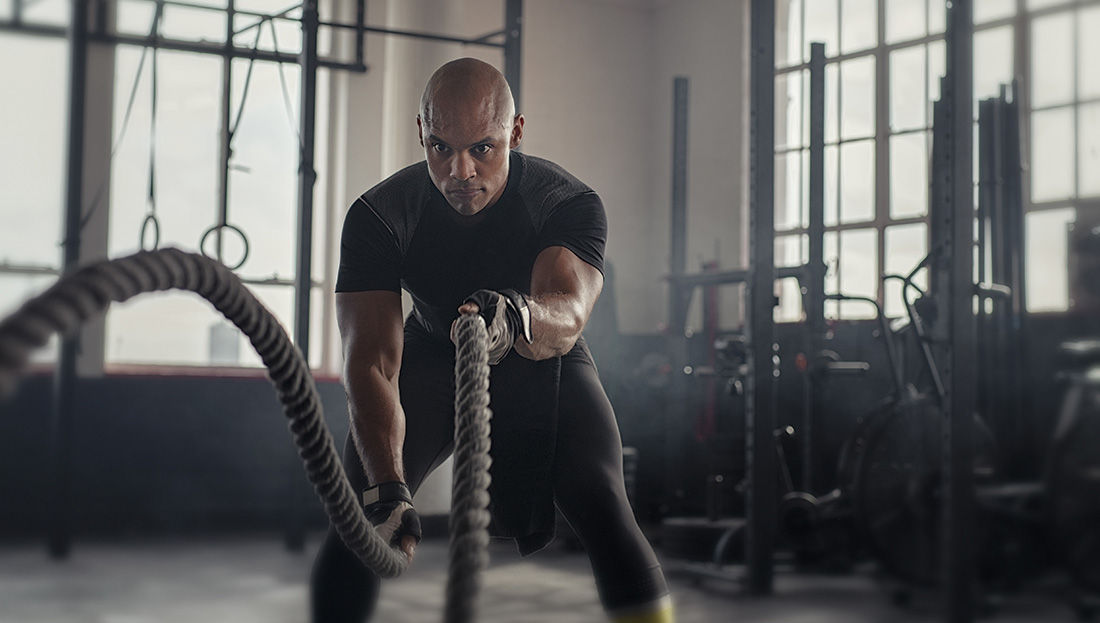 Introduced to the industry around 2006, battle ropes have become a mainstay of fitness facilities, typically coiled in the corner of the gym until someone drags them out and gets to work performing any of a variety of movements, often to the wonder of the rest of the gym members.
Battle ropes are versatile, in that they can be used for cardiorespiratory or muscle-strengthening exercise, typically in a high-intensity interval training (HIIT) format. A workout usually consists of alternating bouts of high-intensity exercise followed by either low-intensity exercise or complete rest. Intensity can be altered by changing rope length (they range from 10 to 100 feet), rope thickness (1 to 2 inches in diameter), wave velocity, amplitude, anchor position or the amount of muscle mass used.
There's no question that exercising with battle ropes can be extremely challenging, but until recently there wasn't much research to show what the true benefits might be. To help fill this gap, ACE supported research to determine the exercise intensity and calorie burn of an interval-training workout performed using battle ropes. The study consisted of a single 14-minute HIIT session that included the following exercises:
Alternating arm waves

Double-arm waves

Double-arm power slams

In and out waves

Snake waves

Inward arm circles

Outward arm circles
The researchers found that the participants were working at a vigorous intensity and burned an average of approximately 141 calories during the workout. The double-arm power slam was the most intense exercise in the workout.
While the calorie count falls below the recommended 240 to 400 calories burned through exercise to have a positive effect on body composition, this is due solely to the short duration of the workout. In fact, the exercise intensity was high enough to improve cardiorespiratory endurance. Based on these results, HIIT battle rope sessions are certainly a worthwhile addition to any exercise program.
What makes battle ropes such an exciting exercise option is that the workouts are infinitely customizable. By modifying the duration of the exercise and rest intervals (the study used 15 seconds of exercise followed by 45 seconds of active rest), the muscle groups used and even the thickness and length of the rope, you can decrease or increase the intensity of the workout as needed.
The following HIIT battle rope workout features a variety of battle rope exercises and should take about 20 minutes to complete, including a warm-up and cool-down. This workout can be performed one or two days per week. Here are some additional guidelines to offer your clients:
Warm up for five minutes using an exercise or piece of equipment that moves both the upper and lower body at the same time, such as jumping jacks, an elliptical trainer or a dual-arm fan bike.
Perform each exercise at a self-selected intensity but work as hard and fast as possible.
Perform each exercise once in the order listed. After completing the last exercise, perform a second set of each exercise. Those who are new to using battle ropes can begin by only doing one set of each exercise and work up to completing two sets.
Active recovery can be as simple as swaying back and forth, walking or using an elliptical. The key is to work at a lower intensity so that the body can recover and be ready for the next exercise.
Cool down for five minutes at about the same intensity as the warm-up, again using an exercise or piece of equipment that moves both the upper and lower body.
| | | |
| --- | --- | --- |
| Exercise | Duration | Active Recovery |
| | 15 seconds | 45 seconds |
| | 15 seconds | 45 seconds |
| | 15 seconds | 45 seconds |
| | 15 seconds | 45 seconds |
| | 15 seconds | 45 seconds |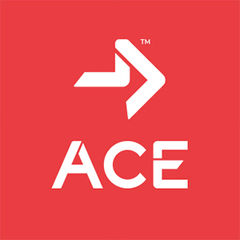 Author
American Council on Exercise