Study: Can Eating the Right Foods Reduce Your Stress Level?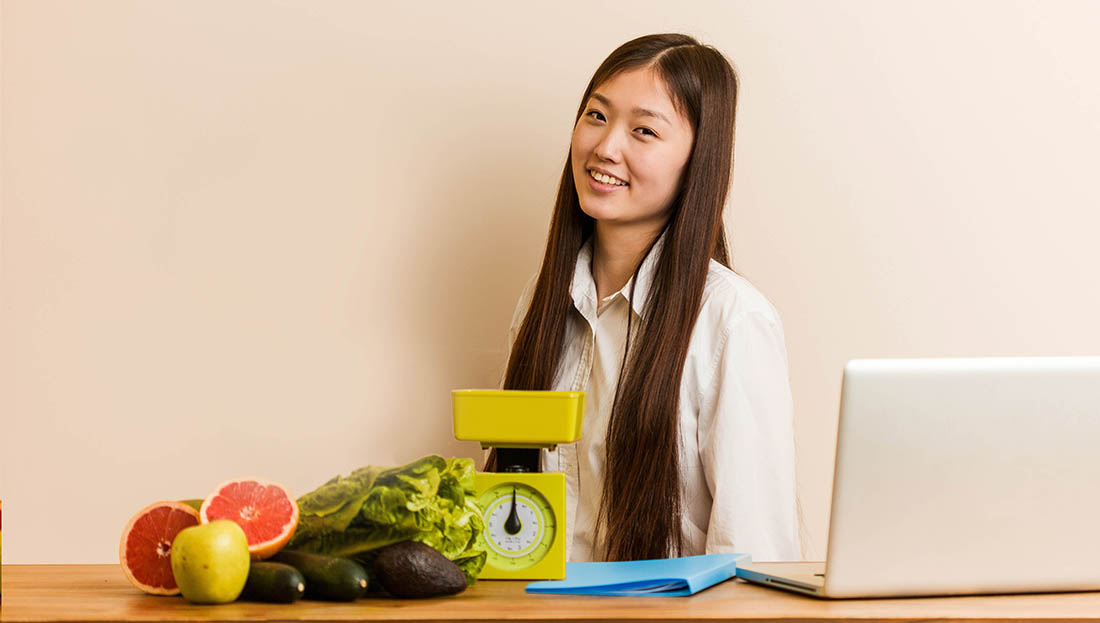 Feeling stressed? (Honestly, who isn't these days?) Even if you feel as though you're successfully managing your stress levels, chances are that many of your clients are feeling a bit under pressure lately. Fortunately, a bit of relief could be close at hand. A new study showed that eating a diet rich in fruits and vegetables is associated with less stress—and about 2 cups per day is all it takes.
The study, which was conducted by researchers at Edith Cowan University (ECU) in Perth, Western Australia, examined the link between fruit and vegetable intake and stress levels of more than 8,600 Australians between the age of 25 and 91 years old, who participated in the Australian Diabetes, Obesity and Lifestyle (AusDiab) Study from Baker Heart and Diabetes Institute.
The findings revealed that people who ate approximately 2 cups or more of fruits and vegetables daily had 10% lower stress levels than those who consumed less than 1 cup per day. The World Health Organization (WHO) recommends eating at least 2 cups (400 grams) of fruits and vegetables per day.
Simone Radavelli-Bagatini, the lead researcher and a doctoral candidate from ECU's Institute for Nutrition Research, says the study strengthens the link between diets rich in fruits and vegetables and mental well-being.
"We found that people who have higher fruit and veggie intakes are less stressed than those with lower intakes, which suggests diet plays a key role in mental well-being," says Radavelli-Bagatini.
The state of mental health among Americans has been concerning, even prior to the COVID-19 pandemic. In 2020, an estimated 19% of adults experienced a mental illness—that's the equivalent of more than 47 million Americans. The global prevalence of mental health disorders is presented in the table below.
2019 Global Prevalence of Mental Health Disorders
| | |
| --- | --- |
| Mental Disorder | Global Number of People Affected |
| Depression | 264 million |
| Bipolar disorder | 45 million |
| Schizophrenia and other psychoses | 20 million |
| Dementia | 50 million |
While some stress is considered normal, long-term exposure can significantly impact mental health.
"Long-term and unmanaged stress can lead to a range of health problems, including heart disease, diabetes, depression and anxiety, so we need to find ways to prevent and possibly alleviate mental health problems in the future," explains Radavelli-Bagatini. "Previous studies have shown the link between fruit and vegetable consumption and stress in younger adults, but this is the first time we're seeing similar results across adults of all ages." She hopes these findings will encourage more research into which fruits and vegetables provide the most benefits for mental health.
What the Research Means to Health and Exercise Professionals
The benefits of a healthy diet are, of course, well known, but only one in 10 Americans eat the recommended 1½ to 2 cups of fruits and 2 to 3½ cups of vegetables each day. This study presents yet more evidence that following a dietary pattern that includes plenty of fruits and vegetables is essential, particularly for those who are experiencing high stress levels.
Based on recent data from the American Psychological Association (APA), that may describe most of us after living through the events of the past year or so. Their survey findings, reported in October 2020, revealed that nearly 80% of adults say the COVID-19 pandemic has been a significant source of stress. (You can read more about the sources of that stress, in addition to the pandemic, at the link above.)
But whether you or your clients can relate to these findings, the fact remains that eating more fruits and vegetables is clearly a healthy choice we all should be making. And, while the mechanisms behind how fruit and vegetable consumption influences stress are still unclear, Radavelli-Bagatini believes key nutrients could be a factor.
"Vegetables and fruits contain important nutrients such as vitamins, minerals, flavonoids and carotenoids that can reduce inflammation and oxidative stress, and therefore improve mental well-being," Radavelli-Bagatini says. Furthermore, inflammation and oxidative stress in the body are "recognized factors that can lead to increased stress, anxiety and lower mood."
Take the time to talk to your clients about their fruit and vegetable consumption and be sure to share with them some of the benefits (like reduced stress) of which they may not be aware. You can help them uncover the reasons why they may not be eating the recommended amounts. Small changes in both environment (keeping fruit visible, prepping vegetables so they're readily available) and habits (including a fruit or vegetable at every meal, consuming one fresh smoothie each day) can make consuming more fruits and vegetables a lot easier. Most people want to eat more healthfully—your clients may simply need some guidance to figure out which approaches work best for them.
More Reasons to Load Up on Vegetables
Cardiovascular diseases are the number one cause of death globally, taking around 17.9 million lives each year.
Not only does eating vegetables help reduce stress levels, another new study from researchers at ECU has shown that eating 1 cup of nitrate-rich vegetables each day may significantly reduce one's risk of heart disease.
The study, published in the European Journal of Epidemiology, investigated whether people who regularly ate higher quantities of nitrate-rich vegetables, such as leafy greens and beetroot, had lower blood pressure. It also examined whether these same people were less likely to be diagnosed with heart disease many years later.
Researchers examined data from more than 50,000 people residing in Denmark who took part in the Danish Diet, Cancer and Health Study over a 23-year period. Those who consumed the most nitrate-rich vegetables had about a 2.58 mmHg lower systolic blood pressure, 1.38 mmHg lower diastolic blood pressure and between 12 to 26% lower risk of heart disease.
"Our results have shown that by simply eating 1 cup of raw (or half a cup of cooked) nitrate-rich vegetables each day, people may be able to significantly reduce their risk of cardiovascular disease," says lead researcher Dr. Catherine Bondonno from ECU's Institute for Nutrition Research.
Researchers discovered that the greatest risk reduction was for peripheral artery disease (26%), a type of heart disease characterized by a narrowing of blood vessels in the legs. "However," says Dr. Bondonno, "we also found people had a lower risk of heart attacks, strokes and heart failure."
Interestingly, the research suggests that the optimum amount of nitrate-rich vegetables is 1 cup a day, as eating more than that didn't seem to offer any additional benefits. "People don't need to be taking supplements to boost their nitrate levels," explains Dr. Bondonno, "because the study showed that 1 cup of leafy green vegetables each day is enough to reap the benefits for heart disease."
Adding a cup of greens to one's diet could be as easy as adding a large handful of spinach to a banana or berry smoothie. "Blending leafy greens is fine," says Dr. Bondonno, "but don't juice them. Juicing vegetables removes the pulp and fiber."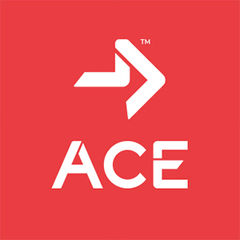 Author
American Council on Exercise