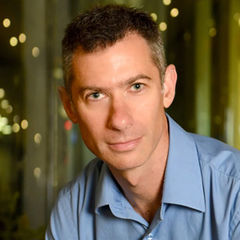 Author
Jason R. Karp, Ph.D.
Health and Fitness Expert
Jason Karp, Ph.D., is the 2011 IDEA Personal Trainer of the Year, 2014 recipient of the President's Council on Fitness, Sports, & Nutrition Community Leadership award, and creator of the REVO2LUTION RUNNING™ certification. He has authored more than 400 articles in international running, coaching, and fitness magazines, is the author of 10 books, and speaks at fitness conferences and coaching clinics around the world. His latest book, Lose It Forever: The 6 Habits of Successful Weight Losers from the National Weight Control Registry is available on Amazon.