Gregory Florez: The Legacy of an Industry Icon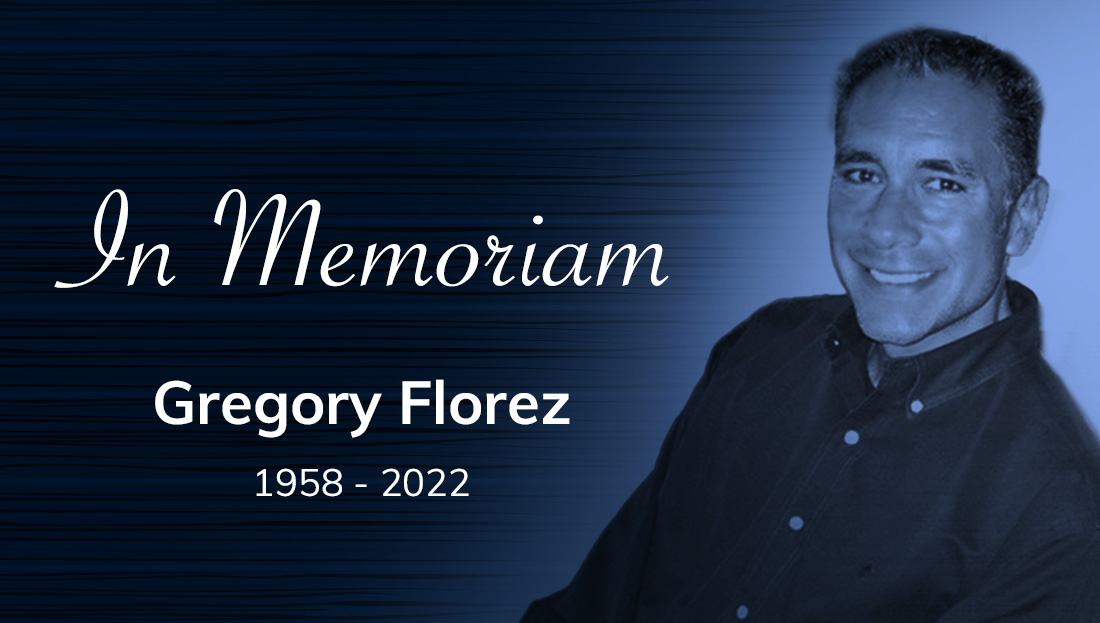 Perhaps it was his big smile or seemingly boundless energy. Or it could have been his positivity and unflagging enthusiasm for helping others. Whether you knew him for decades or only crossed paths briefly, Gregory Florez seemed to leave a lasting impression on everyone he knew and met. Sadly, this industry icon and long-time supporter and friend to the American Council on Exercise passed away on December 28, 2022. He was a leader and innovator throughout his career, which both altered the fitness industry and extended well beyond its usual borders.
Gregory was the founder and CEO of V2 Performance, a premier vitality education and performance coaching firm for leaders, and a highly sought-after expert on vitality education, serving as a business performance consultant, personalized coach and/or leadership program speaker for CEOs, executives and employees at every level—from small businesses to Fortune 500 companies. His clients included everyone from Oprah Winfrey to ConAgra Foods, from Baker McKenzie to The American Bar Association. He was also a highly regarded keynote speaker for organizations like ACE and IDEA.
A frequent contributor to ACE, Gregory most recently wrote a series focused on helping health coaches and exercise professionals pivot to online business models that enabled them to continue serving their clients during the COVID-19 pandemic. When it came to writing and providing education for ACE, his specialty area was the intersection of exercise leadership and business management.
Scott Goudeseune, ACE's Chief Executive Officer, and Cedric Bryant, PhD, FACSM, President and Chief Science Officer at ACE, both describe Gregory as a trailblazer and pioneer in workplace wellness, executive coaching and the business of fitness.
"Gregory really transcended the industry in a lot of ways," Scott says. "The industry has lost someone who I would consider a visionary and a beacon, particularly when you're talking about mental wellness." He was also well ahead of the curve in recognizing the value of coaching and lifestyle behavior change.
When it came to his relationship with ACE, Gregory was what Cedric calls "the original voice" for ACE in helping our certified professionals understand the business aspects of what is needed to be successful in the industry—things like branding, marketing and connecting with clients. He combined a knowledge of exercise science, business acumen and the personal touch of health coaching in a way that few other professionals have and was an ideal partner for ACE.
His True Legacy
Despite all his success, Gregory's true legacy cannot be found in a rundown of his professional accomplishments. Scott and Cedric, along with Sabrena Jo, PhD, ACE's Senior Director of Science and Research, all knew Gregory for more than two decades and considered him not only a colleague, but also a friend. When speaking about Gregory, they all point to a particular trait that made him stand out in the fast-paced world of the modern fitness industry. He was a great listener who made anyone who spoke with him feel valued and cared for.
"It was never him first," Scott explains. "It was always the person he was talking to."
"Gregory was one of the kindest and most thoughtful people I've ever known," says Cedric. "He was such a consistent source of encouragement to me. His contributions to our field were quite impressive but to those of us who knew him, they pale in comparison to who he was as a husband, father and friend."

Gregory and his wife Kerry in Europe.
Early in her career, Sabrena served as a presenter at Gregory's leadership, health and wellness workshops all over the globe. "Gregory was a charismatic, kind and warm person." He also had the incredible gift of making whoever he was talking to feel like they were the most important person in the room. "It was like having a conversation with someone who was hanging on every word," Sabrena continues, "like he really wanted to know about you, what you thought about things, how you were feeling, how you were—he just cared about you as a person."
It's easy to see how that element of Gregory's personality was so valuable in his professional life, as well. Cedric points to Gregory's authenticity as a primary source of the connections he made with people. There was a consistency, Cedric explains, in how Gregory communicated, whether that was with a Fortune 500 CEO or a new professional struggling to get started. He was always the same caring, supportive and loyal person.
Sabrena counts herself among those who met Gregory as a new professional and couldn't agree more with Cedric's description. "He liked to see people do better," she says, and that applied to everyone he encountered, no matter where they were in their life or career.
Finally, Scott, Cedric and Sabrena point to the genuine care Gregory brought to all his relationships. While discussing her friendship with Gregory, Sabrena shared a greeting card he had sent in early 2020, just as the pandemic took hold, checking in on her and asking if there was any way he and ACE could collaborate to help pros navigate the changing landscape of the fitness industry, which led to the series of blogs mentioned above.
Cedric shares a similar story. During Cedric's battle with long COVID in 2022, Gregory became a constant source of encouragement, displaying an incredible knack for sending a perfectly timed text, note or show of support. It was this type of care and concern for his friends and business associates that made Gregory such a beloved figure in the fitness industry and beyond.
Another value that Cedric says he cherished in his friendship with Gregory was his steadfast prioritization of his family—his wife Kerry and daughter Lucy. Even when working with demanding corporate clients, Gregory always put family first. He consistently modeled the pursuit of achieving a proper balance in his life, no matter where his career took him.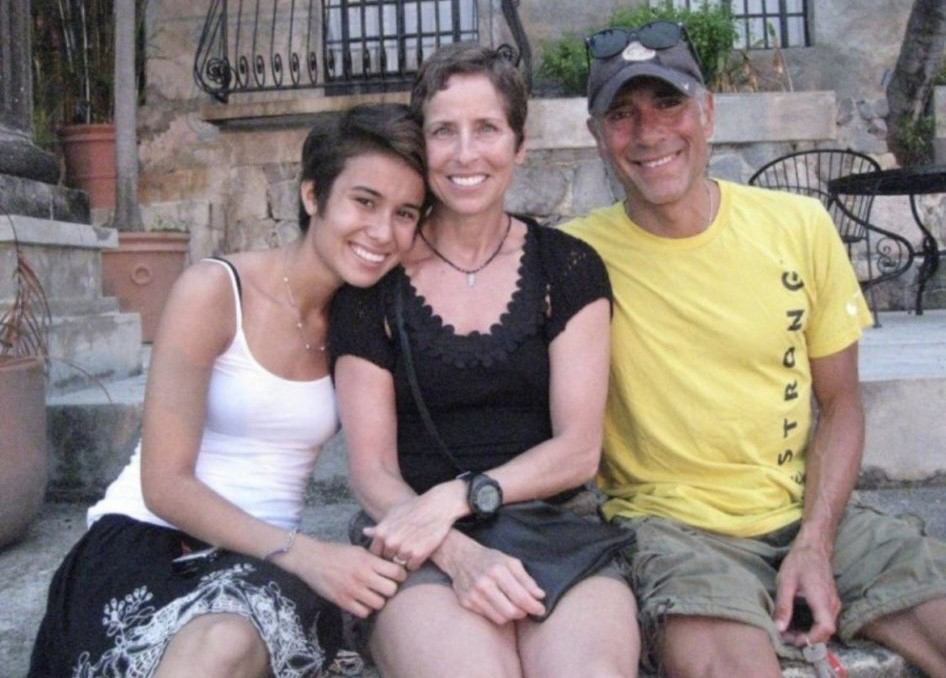 Gregory with his wife Kerry and daughter Lucy.
Gregory was a great friend, a trusted colleague and a role model for people looking for ways to achieve both personal happiness and professional success and fulfillment, and he will be truly missed. As Cedric says, everyone who got to spend time with Gregory walked away a better person. There can be no higher praise or better legacy than that.
Gregory's Advice for Health and Exercise Professionals: Prioritize Your Wellness
Gregory contributed to countless ACE articles, resources and blogs over the past several decades. In addition to the hugely helpful series on maintaining a successful business during the peak of the pandemic mentioned earlier, he wrote about the importance of self-care and stress management for health and exercise professionals. As a member of a helping profession, it can be easy to neglect your own health and wellness in your efforts to assist your clients improve theirs. In this blog, reprinted below, Gregory offers advice on how to prioritize your own wellness and create greater vitality in your own life, which, in turn, will make you a more effective health coach, group fitness instructor or personal trainer.
You Are Not a "Brain on a Stick"
Are you bringing your "whole self" to work—body, mind, energy and spirit?
In these high-velocity times, we often operate as if we are "brains on sticks." We put on our work "costumes," Monday through Friday, and go to the office where we dive right into our electronics, meetings and any number of other work-driven issues. Eight, 10, even 12 hours go by, often without taking a proper lunch or breaks throughout the day.
Sound familiar? Unfortunately, the increasing prevalence of corporate wellness programs has done little to improve the health and well-being of most employees. This is not for lack of trying or resources; rather, the problem often lies in a "one-size-fits-all" package that works for fewer than 20% of the work force. But here's some good news: Simple changes—bite-sized hacks to help you be vital and resilient, and show up to work with your whole self—are the key to achieving both vitality and wellness.
After working with more than 45,000 knowledge workers and executives over the past 28 years, we have found that several simple changes work to create a vital, resilient knowledge worker. These rituals or "hacks" do not have to take much time, but they are hugely important in being a fully vital and engaged human being—both at work and at home. These rituals are organized into four pillars:
Stress and Recovery (including sleep)

Mindfulness/Concentration

Intelligent Nutrition

Leveraged Movement
In our coaching practice, we teach people to come up with very simple rituals around these pillars to truly become a whole person. Here are some examples you might consider applying to your own life:
For every stressor, you must have recovery. If you have a difficult meeting or client presentation, you need to recover after the meeting. This could be as simple as taking a walk outside, having a cup of tea or practicing a breathing exercise to calm you down and bring you back to a more present state.
Practice mindfulness. In these times of back-to-back meetings, always-on electronics and the constant flood of e-mails, maintaining a state of mindfulness can be a real challenge. Practicing some short meditations before a meeting can help you remain present during your meetings. If you'd prefer guided meditations, there are many apps that provide great practice for this pillar.
Eat intelligently. We often rush through the day without remembering to eat, or we grab something sugary to keep going. Bring healthy snacks, such as almonds and apples, to work and keep them at your desk. Put snack times in your calendar so that you will remember to eat them when you have a busy day. And don't forget to hydrate—most people need 64 to 90 ounces of water per day. Keep a water bottle with you at all times—at your desk (don't forget to take it with you to meetings) and in your car—and sip often throughout the day.
Leverage your movement. A growing body of research confirms that, when it comes to health benefits, exercising intensely for a short period of time can be as effective (or more so) than exercising at a lower intensity for a longer duration. So, if you've got 10 minutes, you have time to exercise. You can either take a brisk walk or use an app to follow a 10-minute workout focused on anything from cardio to flexibility. Don't use the excuse that you don't have time—find 10 minutes in your day and get moving.
Keys to Success
Here are two factors critical to your success in creating greater vitality in your life:
Start with no more than two or three simple changes around the four pillars and keep them very short and actionable to begin with. Commit to these rituals and, over time, you will find that you show up at work with resiliency, vitality and the ability to be fully present in everything you do.

Schedule your rituals in your calendar and protect them in the same way you protect an important meeting.
And, finally, don't forget that your clients and team members are watching. Show up with your whole self to be the best employee or leader you can be.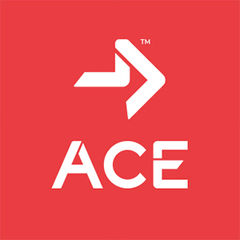 Author
American Council on Exercise