Study: Exercise Effective for Managing Anxiety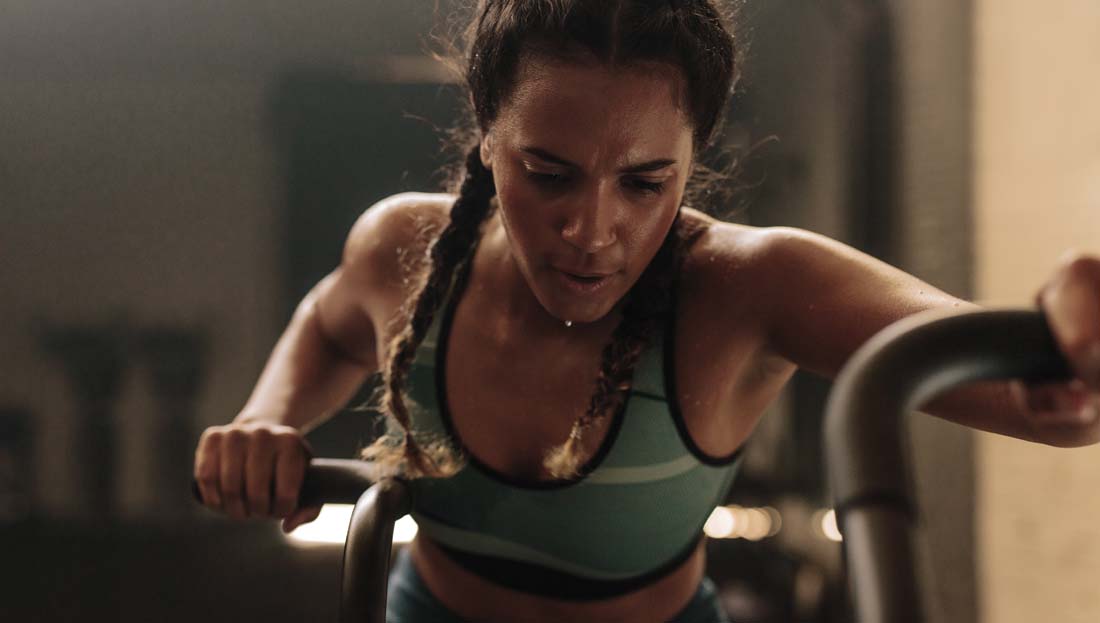 Personal experience tells us that levels of stress and anxiety are higher than ever since the onset of the COVID-19 pandemic, and published data confirms it. Survey findings published by the Centers for Disease Control and Prevention (CDC) show that between April 2020 and August 2021, 28.2% to 37.2% of US adults reported having symptoms of anxiety. That's up from 7.4% to 8.6% in 2019.
With ongoing uncertainty and fears about the future, many of your clients may be among those who are feeling more anxious these days. Fortunately, relief may be close at hand. A new study found that both low/moderate- and moderate/high-intensity exercise alleviate symptoms of anxiety, even when the disorder is chronic.
The study, published in the Journal of Affective Disorders, included 286 patients with anxiety syndrome who were recruited from primary care services in Gothenburg, Sweden, and the northern part of Halland County. Half of the patients had lived with anxiety for at least 10 years. Their average age was 39 years, and 70% were women.
The participants were randomly assigned to group exercise sessions, either low-to-moderate intensity or moderate-to-high intensity exercise or a control group, for 12 weeks. The results show that for those in the two exercise groups, anxiety symptoms were significantly alleviated even when the anxiety was a chronic condition, as compared with a control group who received one-time advice from a physiotherapist on performing physical activity according to public health recommendations.
Both treatment groups participated in 60-minute training sessions three times a week, under a physical therapist's guidance. The sessions included both cardiorespiratory and strength training. The warm-up was followed by a 45-minute, 12-station circuit-training workout, and sessions ended with a cool-down and stretching.
The low- to moderate-level exercise group was instructed to exercise at approximately 40-59% of their maximal heart rate, while the moderate-to-high intensity group exercised at approximately 60-94% of their maximal heart rate. The levels were regularly validated using rating of perceived exertion and confirmed with heart-rate monitors.
Greater Benefits With Greater Intensity
Most individuals in the treatment groups went from a baseline level of moderate-to-high anxiety to a low anxiety level after the 12-week program. For those who exercised at relatively low intensity, the chance of improvement in terms of anxiety symptoms rose by a factor of 3.62. The corresponding factor for those who exercised at higher intensity was 4.88. Participants had no knowledge of the physical training or counseling that people outside their own group were receiving.
"There was a significant intensity trend for improvement; that is, the more intensely they exercised, the more their anxiety symptoms improved," explains Malin Henriksson, a doctoral student at Sahlgrenska Academy at the University of Gothenburg, a specialist in general medicine in the Halland Region and the study's first author.
Previous studies of physical exercise and depression have shown clear symptom improvements. However, a clear picture of how people with anxiety are affected by exercise has been lacking up to now. The present study is described as one of the largest to date.
New, Simple Treatments Needed
Today's standard treatments for anxiety are cognitive behavioral therapy (CBT) and psychotropic drugs. However, these drugs commonly have side effects, and patients with anxiety disorders frequently do not respond to medical treatment.
"Doctors in primary care need treatments that are individualized, have few side effects and are easy to prescribe. The model involving 12 weeks of physical training, regardless of intensity, represents an effective treatment that should be made available in primary healthcare more often for people with anxiety issues," Åberg says.
What the Research Means to Health and Exercise Professionals
Given how prevalent anxiety has become, chances are high that you will encounter clients who either experience anxiety or are at risk for developing it. While it is outside your scope of practice to diagnose or treat any form of mental illness, it is important that you provide your clients with the tools and information they need to live healthier lives, both physically and mentally. To that end, sharing the positive mental health benefits of exercise with your clients is essential.
While this research suggests that moderate-to-high intensity exercise may offer greater anxiety-reducing benefits than low-to-moderate intensity exercise, it is essential to recognize that any type of exercise, whether mild or vigorous, offers significant benefits. And for some of your clients, vigorous exercise simply isn't an option. As always, the most effective exercise—whether for increasing fitness or reducing anxiety—is the one a person will actually do regularly.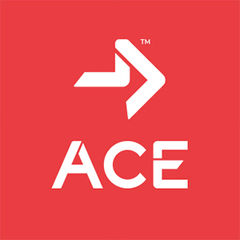 Author
American Council on Exercise