New to the Fitness Industry? Veteran Health and Fitness Pros Answer Your Toughest Questions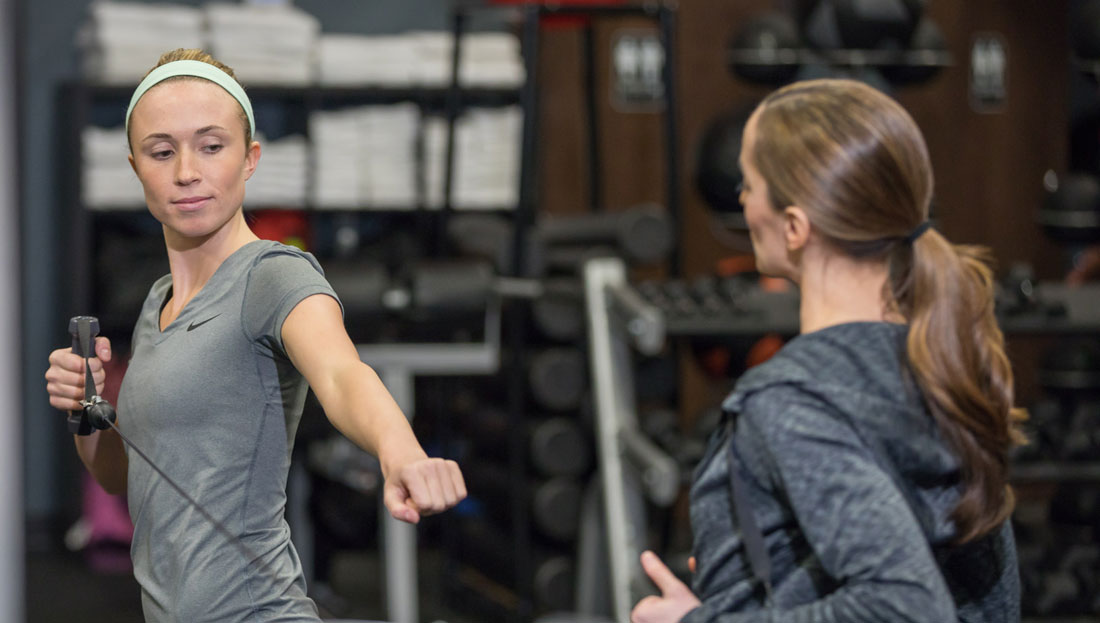 Entering a new field—even one as fun and exciting as the fitness industry—can be nerve-wracking because there are so many unknowns that you haven't yet figured out. But there's no need to go it alone, which is why we asked some veteran fitness professionals for their advice on a few key topics when it comes to getting started in the fitness industry. Reading their answers will undoubtedly make you feel more welcome and ease some of the fear that comes with this new transition.

Mike Z. Robinson,
2015 IDEA Personal Trainer of the Year
and owner of
MZR Fitness

Shirley Archer, J.D.,
M.A., writer and
ACE spokesperson

Amy Bomar,
education director,
FIT Launch, Inc.,
and ACE continuing education provider

Trish Muse, M.P.T., C.S.C.S., physical therapist and Polestar Pilates practitioner
My new employer wants me to sign a non-compete. Should I?
MIKE Z. ROBINSON: "I would recommend not signing a non-compete as it is [often] not legally binding anyway. A lot of gym owners use them as scare tactics and then there are some gym owners who really think they are enforceable, but they aren't."
SHIRLEY ARCHER: "In general, a non-compete clause cannot be enforced for more than two months and is geographically bound to a community, as courts want to allow people to find employment. If the clause asks for a longer duration or larger regional scope, ask your prospective employer in the interview why he or she is asking you to sign it. If you think the clause is overly restrictive, ask if it can be amended. If the owner is not responsive, you may want to consider another option if this is a concern for you."
AMY BOMAR: "My only experience with a non-compete was being asked to sign it after I had been training within the gym for six months. It stated that I could not train individuals within a 10-mile radius of the club. This did not work out so well, as I was training several people 2.5 miles away at my private studio, several days per week. New trainers need to consider if the money and/or benefits of staying at one facility is cost-effective for them. If there are no incentives, the pay is low, or the time limit requires you to stay with them for longer than a year, I would be looking for another place to train."
Author note: The legality of non-compete clauses varies from state to state and can include various limitations. You can check on your state's non-compete laws online.
I feel the percentage of my income the gym wants from me is unfair, as it's forced me to work early mornings, nights and weekends just make to ends meet. How can I negotiate what I feel is a fairer split?
SA: "In any negotiation, you want to leverage your assets—do you bring many clients, do you offer a unique service—and look for a win-win solution. Approach management as a partner, not as an adversary, and look for a way to fairly pay for use of facilities, while taking into account what you offer. In addition, ask for fee adjustments if you plan to use space during non-peak times. It never hurts to ask."
AB: "Selling your training, education and specialty services is key to getting top dollar. Also, I think it's great to have professional and personal references available, especially if you're new or coming from another area."
TRISH MUSE: "Approach them with a win-win offer that's fair and equitable. Fostering a mutually beneficial relationship can allow for a greater return on the investment for both parties. Cross-promotion with social media and PR materials is one way to foster the win-win. Bartering is another way to negotiate terms so that it's not all purely cash payment but also value-focused."
I'm clueless about taxes and filing them. Help!
MR: "I highly recommend hiring a certified public accountant (CPA) for all of your tax needs. They will be the best ones to answer all of your tax questions and can potentially save you thousands of dollars. Whatever you do, don't try to figure it out alone!"
AB: "I save all my travel, gas and food receipts from meetings with clients or traveling for fitness business. I also keep all receipts from equipment purchases for studio and/or clients. If you are not savvy in this department, it is best to hire a professional."
TM: "I always save receipts. Barter services with an accountant if necessary, but definitely have a professional relationship with an accountant to learn what is allowed and legal and what isn't. Track your mileage if you travel. And keep all business expenditures separate from personal expenditures."
I'm an employee of the gym. They have liability insurance that covers me. Is this enough or should I still buy my own coverage?
SA: "Yes, buy your own. I have interviewed insurers and facility owners and accidents do happen. In a potential lawsuit, an injured party will name all possible defendants to ensure payment of medical expenses or other damages. A trainer will be named in a suit and it's always good to ensure that you are protected individually."
How do I build a clientele?
SA: "Do good work. Specialize in a niche. Ask clients for testimonials about your services. Most satisfied clients are more than happy to share their reviews. Post these testimonials, with permission, to your social media. Print them on postcards that you distribute. Use social media and a website to promote your business and feature client testimonials."
AB: "I love offering special workshops or educational pieces for existing or new members. For example, free 20-minute talks about the importance of weight training or about how to incorporate HIIT into your workouts are examples of ideas that could work. If a trainer has the ability to teach group classes this can be a way to gain new clients. I've established many trainer-client relationships from teaching group fitness classes. You can offer incentives to current clients, too. If they send you somebody who signs up for three or more sessions, the established client gets one personal-training session for free."
What can I do to stand out amongst the sea of other trainers?
SA: "Standing out happens one client at a time, over time. Earning your ACE certification already lets you stand out, and is an excellent foundation. When I think about all the successful trainers I know, all genuinely love their work, strive for excellence, are lifelong learners and care about client results. Make an effort to do a good job with each client. If a relationship isn't working out, refer that client to another trainer and build your colleague network. There are as many types of trainers as there are personality types. No one person can be all things to all people."
AB: "Professionalism! How you handle yourself, both with and without your clients, is so important. We are walking billboards for our jobs. It is imperative that we are walking the talk we deliver to our customers. It's not about how many followers we have on Instagram; it's about how many lives we affect and the positive changes we help people make. Good trainers know this and constantly strive to gain more knowledge to improve themselves and their work with others. [These trainers] are sought after because they are compassionate and authentic, and aren't looking to show off superficially. They want to help clients achieve results and meet their health and wellness goals."
TM: "Find your niche and see where you can provide something different that adds value and benefit to the current pool of pros. It's not easy. I broke into the pros by using my expertise and knowledge as a pharmaceutical rep before I became a physical therapist, because very few were really educating fitness professionals about medications that affected exercise performance. Craft your brand. Look for an unmet needs or an underserved population."
I'm new to the field and already feel as though I'm getting burned out.
SA: "Training is an intensive, hands-on, people-focused business. It's important to take scheduled vacations and to not work every day, even if you can. Commit to taking at least one day a week completely off. In other words, don't design training programs or answer emails or texts—take a complete day off. It's all too easy to allow this work to dominate your life and then start to feel exhausted, emotionally and physically. Make a clear commitment to separate work from your personal life, even if you have a training studio in your home. This is essential for longevity in this business."
AB: "Commit to one to two days per week where you don't train. It's important that you have personal time to recharge, unwind and prepare for the following week. I also only work two evenings per week and keep the majority of my clients in the morning to early afternoon times. I suggest training the hours you feel work better for you. If you are a night owl who routinely stays up until 1 a.m., then a 5:45 a.m. client might not be a great fit for you. I'd also suggest teaching group classes and/or small-group training sessions to break up the week and keep things fresh."
TM: "Self-care is the best way. I rarely agree to teach or train on a Saturday after working all week, because I know I would feel cheated from my weekend. I need the break. A lot can be placed on you as the health and fitness professional. You have the pressure of helping your client achieve his or her desired results, but you'll also listen to a lot of other issues that may be affect your client's life. You need an outlet that is just for you to recharge to prevent burnout."
Further Your Knowledge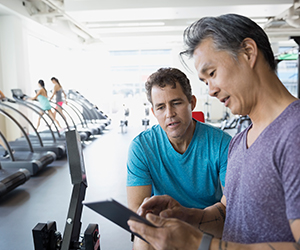 Selling Skills for Fitness Professionals – The Missing Piece to Building a Thriving Fitness Practice [Online Course]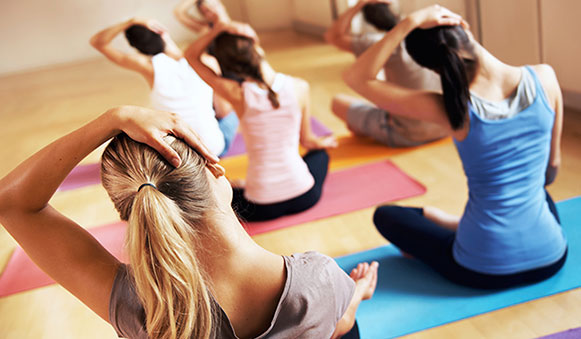 What Every Health and Fitness Pro Needs to Know About Liability Insurance [Article]

Author
Carrie Myers