5 Tech Tools to Enhance Your Fitness Business (and Increase Your Bottom Line)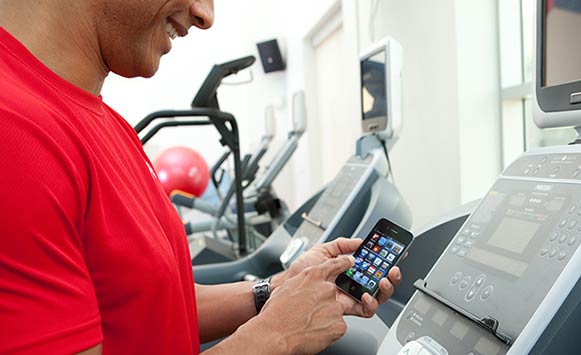 We use technology in almost all aspects of our lives (and by the way, so do our clients). We use it to make phone calls or to text, and to send pictures to family and friends around the world. Technology is changing how we interact with others not on a monthly or weekly basis, but on a daily or even hourly basis.
The market for wearable fitness devices continues to grow by the month. A recent report by IHS Technology reported in MobiHealthNews suggests sales of these wearable devices will pass $2.2B this year alone, with revenues from sports, fitness and activity-tracking devices projected to grow by 46 percent between 2013 and 2019 (Dolan, 2014). From new companies developing running apps to large international brands like Samsung, Apple, Google and Microsoft getting into the space, it is only a matter of time before our workouts become truly "digital." Given the high adoption rate of smart phones in the U.S. (more than 90% of adults have a cell phone and 58% have a smart phone), mobile technology has the potential to develop and deliver health and fitness tools like never before (Pew Research Center, 2014).
But does all this technology really work? The simple answer is "maybe," and it depends on whom you ask and how you define "work." Search the web or Twitter for success stories on weight loss and chances are you may see many attribute their success to an app or virtual group. But what does academia say about this relatively new technology? While still a new area of research, several studies suggest that using technology as a tool may have some benefits, and that computerized interventions do show positive outcomes for physical activity, facilitating weight loss and improving diet. This has been seen with relatively simple technologies, as well, such as digital weight-loss scales, the use of which has been associated with both weight loss and weight-loss maintenance (Kennedy et al., 2012). The initial results from these studies indicate some of these devices can be effective, but it is far too early to conclude that they can help establish long-term behavioral change toward healthy choices. Researchers from Penn State conclude there may be possible value but caution that while mobile fitness apps have potential for helping people increase their physical activity (and thus their health), little is known about the behavior-change techniques promoted by these apps (Conroy, Yang and Maher, 2014).
Personal trainers and health coaches from around the world are starting to question what the impact of technology will be for their businesses. Rather than avoid it and hope the tech trend will go away (it won't), what if personal trainers and health coaches embraced the use of technology to truly make a difference in the lives of clients? What if we used technology to better manage and run our businesses, giving us more time to do what we love, the real reason we are all in this industry—to help others?
I tend to be a risk taker when it comes to technology. The same challenges and concerns were raised when technology was introduced to the banking industry, the music industry and the telephone industry, just to name a few. My advice? Find a few areas in your business where you think technology could make a difference. It could be your accounting procedures, credit-card processing, scheduling or how you track your client's progress. Pick one, do your homework and find a few solutions to test. Ask a few clients for their input (we all know clients like to give their opinions on things) and make a plan to become more tech savvy in your business.
There are hundreds if not thousands of ways you can incorporate technology into your fitness/health business. Here are five that are sure to help you think outside the box and grow your business.
1. amSTATZ
amSTATZ is a cloud-based, fully integrated portal that connects personal trainers and health coaches to both current and potential clients. You start with a simple-to-use and easy-to-create customizable website, which takes away the usual stress of trying to create your own website. Included in the service are other important and often-forgotten business tools, including online scheduling, credit-card processing and a personalized workout designer, all created to help you run your business more efficiently and effectively. (See sidebar for more information on how ACE Certified Professionals can access the benefits of amSTATZ at a discounted rate.)
ACE Partners With amSTATZ to Provide Fitness Pros Affordable Access to Software
Did you know that three-quarters of online consumers in the U.S. now own a fitness technology product? That means your clients are probably using technology to do things like track physical activity, increase motivation and even schedule their workouts. Recognizing that technology is an increasingly important aspect of the training experience, ACE recently partnered with amSTATZ to provide ACE Certified health and fitness professionals more affordable access to software aimed at helping them streamline business practices and improve client engagement.
As part of the partnership, ACE Certified Professionals receive an exclusive discount on the service, and free one-on-one assistance and technical support. The software allows personal trainers, health coaches and group fitness instructors to easily process payments, simplify scheduling, provide activities to complete between sessions that align with individual exercise programs, build custom workouts and record client progress.
To find out more about exclusive ACE benefits, visit ACEfitness.org/amSTATZ.
2. Evolution Nutrition
You know the importance of safe and effective physical activity, but may not be comfortable giving out nutrition information to your clients, fearing that is outside your scope of practice. One solution is using Evolution Nutrition. Evolution Nutrition helps answer the nutrition questions trainers are so often asked by clients. This innovative service is based in sound nutrition and provides healthy and tasty meal plans that take only minutes to customize.
3. Mobile Phone Credit Card Processing
When I first started my business, my clients paid mostly by check, some by cash. The thought of having a credit-card machine was just a dream. It was too expensive, too bulky, too bank-like. I recently tested a number of different credit-card processing services using my mobile phone and love what I saw. Not only can you streamline what is probably the hardest part of our job—getting paid—you can also make it fun and professional. Companies like Square and PayPal now allow you to process credit cards for a low processing percentage and transaction fee without having to pay a monthly service fee. Your clients will appreciate the ease of the billing process and the ability to pay for package services rather than individual training sessions. Check out my interview with Square for more information.
4. Video Conferencing
Some of you are probably wondering how I could include a video conferencing service in my list of possible technology you can use to enhance your business. What if you could train clients virtually (I've taken a Pilates class over Skype while my trainer was in San Francisco and I was in Europe) or have private coaching sessions with clients in different time zones (thus expanding your business to not only those within drivable distance to you, but in theory the entire world). I know a trainer in Florida who uses video conferencing with his morbidly obese clients. Why? Because some people feel too intimidate to meet him in public, while others can't even get out of the house to meet with him. There are plenty of free services (Skype, Google Hangouts, even Facetime), and some you pay for. I suggest trying out one of these services—after all, what is the worst that could happen? Getting a few more clients?
5. Data Tracking: iHealth Labs
When it comes to my health, I track everything, and for years I have suggested others do the same. By having all this data, from steps per day to a daily food log, I can make better decisions for myself and my clients based on the data. When I started in this industry, data tracking consisted of little more than a paper workout card that was rarely checked. Today, we can use technology to see trends, show possible causes and correlations, even to provide motivation. One of my favorite health and fitness data tracking companies is iHealth Labs. Start with a basic body-weight scale (that is connected to the internet), add a fitness tracker (steps per day), a blood-pressure cuff (connected though a mobile phone) and even a glucose monitor and you have a very powerful data collection toolkit. This wealth of information may be just what your most stubborn client—the one who just doesn't understand why he isn't reaching his goals—needs to start seeing results. What can be measured can be changed.
These are just five uses of technology that you can use to help move your clients toward better health and fitness to your clients. Many are surprised to learn that it isn't as hard as they thought to incorporate technology into their businesses. Make a decision to look for just one piece of technology that you can use in the next month within your business, because it can pay off in the long run toward a much healthier bottom line for you.
References
Conroy, D.E., Yang, C.-H. and Maher, J.P. (2014). Behavior change techniques in top-ranked mobile apps for physical activity. American Journal of Preventive Medicine, 46, 6, 649–652.
Dolan, B. (2014). Prediction: Fitness tracker market to hit $2.2 billion this year. MobiHealthNews.
Kennedy, C.M. et al. (2012). Active assistance technology for health-related behavior change: an interdisciplinary review. Journal of Medical Internet Research, 14, 3, e80.
Pew Research Center. (2014). Mobile Technology Fact Sheet. Internet & American Life Project.
---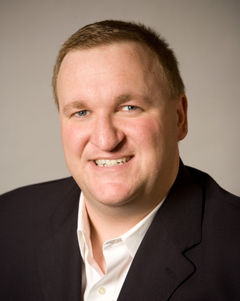 Author
Ted Vickey