From counting steps to logging personal records, physical activity-tracking apps are among the most popular ways for people to track their progress as they work toward their fitness goals. But not all apps are created equal. In a sea of downloads, it's hard to tell which app will have the right features for a particular client.
To help narrow the field, The ACE Scientific Advisory Panel (SAP) reviewed a variety of physical activity-tracking apps to find the ones that they felt would be the most accessible to the average person. Composed of experts in exercise science, sports medicine, psychology and nutrition, this panel regularly evaluates the latest research to help people safely and effectively become or stay active.
The panel began by evaluating eight apps based on 10 criteria: safety, efficiency, cost, community, self-monitoring and feedback, usability, effectiveness, accessibility, longevity, and whether the app's functions were supported by evidence.
These criteria were validated by an iterative process wherein ACE's SAP collaborated on the best method to evaluate an item. What they came up with was an objective scorecard with which they could assess the quality of any fitness-related activity, product, or program in as comprehensive and defensible a way as possible.
Once the results were tallied, a "must have" emerged in each of three price ranges: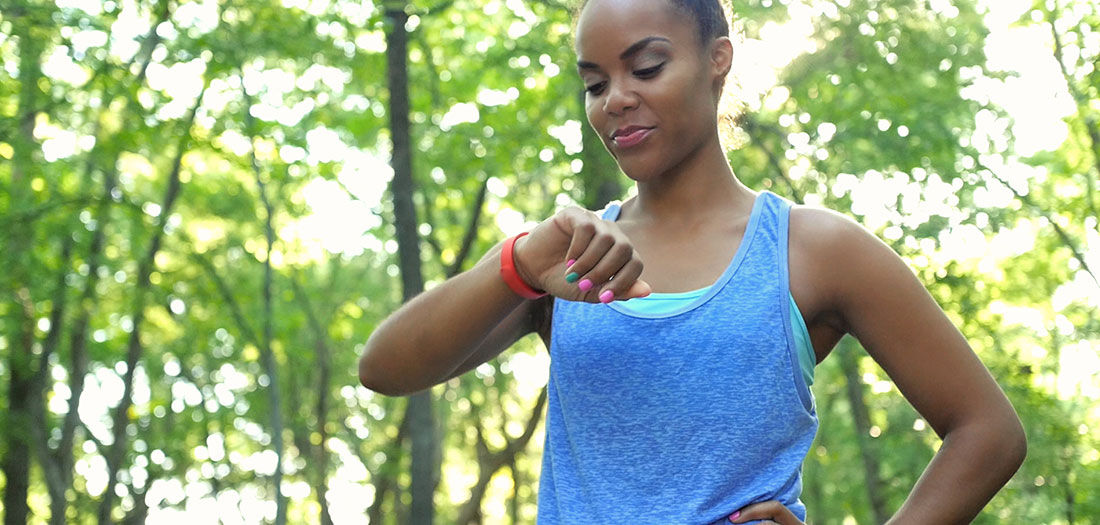 DELUXE: FITBIT
A comprehensive fitness app that supports a healthy lifestyle change
The Fitbit app is the smartphone application associated with the popular wearable tracking device. While the app itself is free, to reap its full benefits, users need to purchase a Fitbit wearable tracker. The app is capable of tracking steps and activities such as walking, running and cycling. The daily and weekly challenges, along with the forum and discussion groups, allow for interaction with the Fitbit community. The app possesses a wide array of features that technologically minded exercisers may find useful. The GPS feature works well in most areas and allows smartphone users to chart their course. While some users may find the app cumbersome, the basic features are easy to navigate and great for individuals looking for a comprehensive fitness app that will support a healthy lifestyle change.
Features include:
Tracking of steps, pace and distance
Vocal cues to map routes
Sleep pattern tracking
Heart-rate monitoring
Tracking of calories burned, weight lost and body mass index (BMI)
Connecting with community
Food and hydration log
Syncing with friends
Price:
The app is free, though it only works with a purchased wearable. Wearables range from $60 to $300.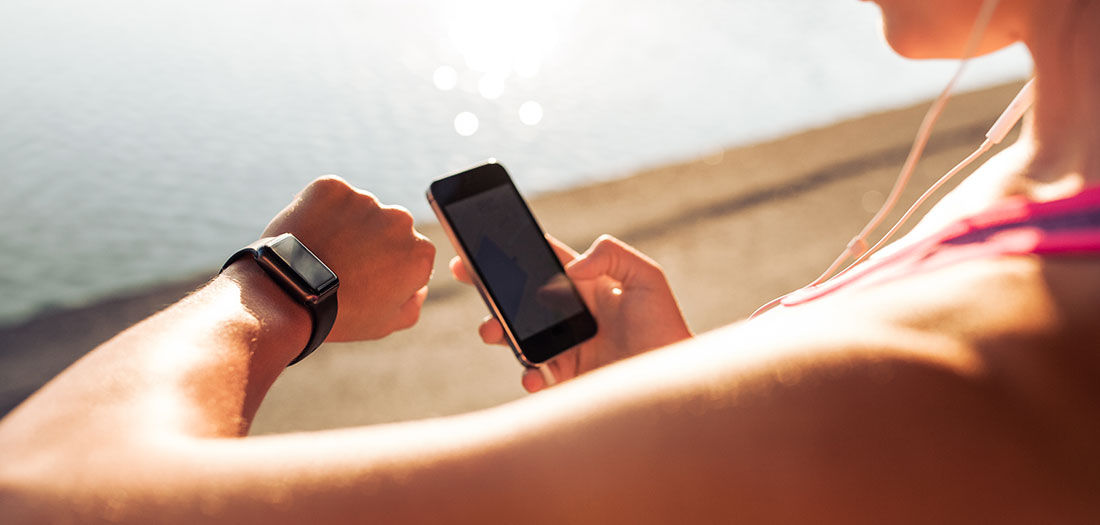 MID-RANGE: RUNKEEPER
Great for fitness seekers of all levels, especially advanced runners and cyclists
Runkeeper is an impressive app for runners, walkers and joggers of all fitness levels. The features include audible feedback, goal setting, challenges and even the ability to start your own group with in-app chat capabilities. The leaderboards create a sense of healthy competition that may keep users motivated. Users can even take Runkeeper to the gym and track their progress in a wide range of group exercise classes. Runkeeper has all the features the tech-experienced user will love, with options to keep it simple for those users who want a straightforward way to track their physical activity. Overall, the app is great for exercisers of all levels, but especially advanced runners and cyclists. While the base version is well worth a download, the real value is with the paid upgrade.
Features include:
Training plans
Discovering and saving new routes
Creating running groups and challenging friends
Stopwatch mode
Social sharing
Audio cues to relay pace, distance and time
Spotify and iTunes integration
Syncing with a variety of wearables
Upgrade features include:
Weather data
Live tracking
Progress insights
Prescribed workouts
Price:
The base version of the app is free to iOS and Android users. The premium package offers extra benefits and costs approximately $10/month or $40/year.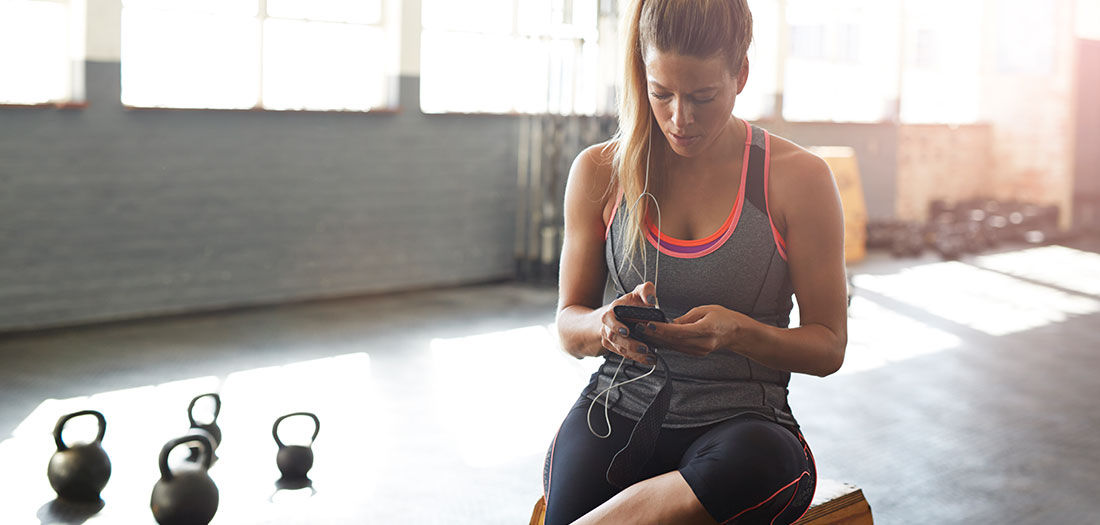 ECONOMICAL: ENDOMONDO
Tracks several activities and makes being active engaging and fun
Endomondo claims to be a "fitness trainer in your pocket," and while no app can provide the feedback and personal connection of an actual trainer, Endomondo does a good job of making physical activity engaging and fun. Assuming the user has a basic understanding of exercise training, this app could safely be used by everyone from beginners taking part in walking programs to advanced runners. However, users with clinical conditions would need additional guidance on finding and staying within an appropriate exercise-intensity range. The app is easy to use, compatible with iOS and Android devices, and allows users to share their progress via Facebook and Twitter. The GPS-monitoring feature is particularly useful, and advanced features (for an additional fee) allow users to design their own programs, access weather info and to incorporate their favorite music playlists. The app can track several activities, ranging from circuit training to golf to paragliding. Available in 22 languages, Endomondo offers a variety of features (including a wheelchair tracking option) that could keep a wide range of individuals moving toward their physical-activity goals.
Features include:
Tracking time, distance, speed and calories burned
Full training log to analyze performance
Setting goals and taking on challenges
Social sharing
Syncing with a variety of wearables
Upgrade features include:
Personalized training plans that help with meeting goals
Customized stats, such as distance and calories burned
Analysis of heart-rate zones
Weather data
Price:
The free version of the app is useful for tracking workouts and goal setting, and, at $9.99 per year, the premium version is a bargain.
Concluding Thoughts
Much like tailoring your clients' workouts to suit their fitness goals, selecting the right activity tracker must be individualized and thoughtful. Engaging with an app that provides a tangible, visible reminder of a commitment to increasing physical activity might provide the extra nudge your clients need to stick with exercise. This guide is meant to assist you and your clients in choosing an app, but the reality is that you already have the tools you need to help clients find the right technology for them. You know how to listen to their needs, ask the right questions and make a collaborative decision about which tracker will help them reach their goals—and beyond.
Learn more about research from ACE's Scientific Advisory Panel.