On April 8, ACE convened a panel of experts for a live webinar "Connecting with Clients during COVID-19," where industry leaders shared insight on how to engage with current and new clients during these times. Panelists included Sabrena Jo, MS, ACE Director of Science and Research; Todd Durkin, MA, founder of Fitness Quest 10 and internationally recognized strength, speed and conditioning coach, personal trainer and motivational speaker; and Kelley Vargo, MS, MPH, ACE Certified Health Coach and adjunct instructor at George Washington University. ACE recapped the key points and takeaways of the live panel below.
Combating

Social Isolation
As COVID-19-related quarantine measures grow across the globe, the impact of social isolation increases. During these times, certified exercise professionals and health coaches are in a unique position to connect with their clients and class participants to combat negative impacts of social isolation through technology and positive psychology.
Social media

can be particularly

impact

ful when done

in small groups with meaningful interactions

, as opposed to social media posts that promote individuals to compare themselves with others. Sabrena shares that research reveals the latte

r, lighter touch social media connections can potentially have negative impacts on individuals' feelings of social isolation.

Kelley adds that when using social media, it's important to know which platform your clients prefer and to remember for yourself, it's not about the number of "likes" you may get but

rather, focus on the service and much-needed connection you are providing.
Positive

psychology

is key in

your role as a

health and exercise professional

. Let your clients know that

feeling out of sorts is normal

during this time and demonstrate how there are opportunities to connect with others.

Kelley and Todd recommend creating private Facebook groups to not only engage with clients as a coach

and frame positive discussions

,

but to also

provide a space for

clients to interact and share with each other.

Possible questions for participants to respond to include: "What types of interesting meals have you made from your non-perishable pantry items?" and "How did you get moving today?"
Five tips to help you and your clients shine
During this time, individuals may be depressed, anxious and seeking positivity. Exercise professionals and health coaches are in a key position to serve these individuals, and Todd shared five tips to consider so professionals can "Light it up on the inside, and project it on the outside."
Take care of you

rself

, so you can best serve your clients. This means keeping good habits to stay healthy physically and mentally, like getting enough sleep, eating

well, exercising and making time to refocus and recharge.

Be mindful of how much negative content

is

consume

d

and counteract that negativity with

space for positive creation

, like

developing workouts, connecting with clients

and fulfilling

your

passion.

Create

a

virtual gym.

Out of necessity, the industry has embraced the virtual space.

Use live workouts on social media or on video conferencing platforms to bring the gym to

clients.

Have regular

touch points

with clients

.

Connect with clients regularly whether that's through text, email, video or audio recording. In lieu of in-person greetings he

did at the gym, Todd now does regular videos he records with his phone to get members

pumped

for what's to come.

Think positively.

Todd recommends

shifting

focus

so

that

anxieties transform into opportunities.

This can be done for you and your clients. For example,

exercise professionals may be anxious about going virtual, but this is an opportunity to expand their business to reach additio

nal clients beyond geographic boundaries.

Remember, t

his will pass.

Stay in the now

and f

ocus on

g

ratitude

to help stay positive and strong during these difficult times.
Five Cs to remember as exercise professionals and health coaches
Kelley shared 5 considerations for professionals as they navigate this new reality:
Courage

.

T

his

is an

unprece

de

nted time,

and

it's an opportunity to

step up as

a

leader

and

be courageous

.

Community

.

Engage

existing

clients

and future clients with

virtual communities. For example, Kelley helped develop "

Sweat and

S

ocial

D

istance

," a

free

online

community

where fitness and wellness experts can

connect during the pandemic and

donate time by teaching a class, providing an interview and writing simple content for blogs

.

Collaborate

.

Be open to new collaborations during this time.

A

collaborative spirit

can open doors for

new projects that may have not been

available

before the COVID-19 pandemic.

Create

.

Continue to create content, especially content that shows off personality and

strong programming; this kind of content will help audiences build connections with instructors

.

Compassion

.

Exercise professionals and health coaches are in a unique position to

provide a compassionate connection

. Todd shared

that

his clients are exp

eriencing the pandemic

differently

; some are ready to dive into new workouts while others

are fearful of being laid off. H

e recommends asking clients about their experience and listening to their answers to better understand how to support

them

.

Connect with clients using the ACE Mover Method
The ACE Mover Method offers a way for exercise professionals and health coaches to get people moving toward a better quality of life. It applies client-centered thinking and uses open-ended questions and active listening in every conversation, whether in-person or virtually. Empowering people to achieve that change is made possible through application of the ACE ABC Approach:
A

sking open-ended questions.

For example, "What were some things you struggled with today in your exercises?"

B

reaking down barriers.

If the client shared that they were unable to

work

out

due to the need to watch a child,

gather more information to get a full understanding of the barrier

(s)

.

C

ollaborating.

Once enough information has been shared, collaborate with the client to brainstorm solutions. For instance, perhaps a spouse can watch the child during

work

outs

or

the child can be part of the exercise activity.
Additional Resources
Resources mentioned in the live panel:
Note: ACE is passing these resource links along to you so that you may opt to review them if they suit your needs, but they do not constitute ACE endorsement of any single product or program.
Connect with us on social media to join the discussion and connect with other professionals:
Panel of Experts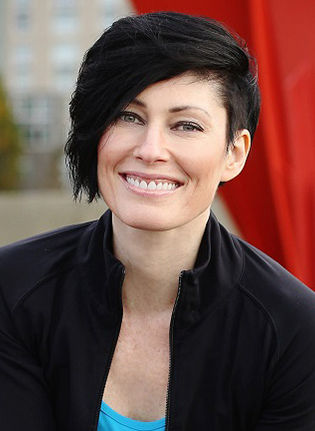 Sabrena Jo, MS, ACE Director of Science and Research. As a certified group fitness instructor, personal trainer, and health coach, she has taught group exercise and owned her own personal-training and health-coaching businesses. Jo is a former full-time faculty member in the Kinesiology and Physical Education Department at California State University, Long Beach. She has a bachelor's degree in exercise science as well as a master's degree in physical education/biomechanics from the University of Kansas.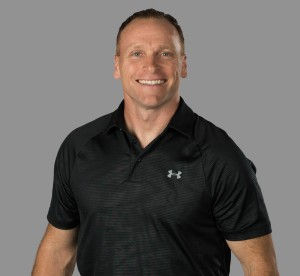 Todd Durkin, MA, founder of Fitness Quest 10 and internationally recognized strength, speed and conditioning coach, personal trainer and motivational speaker. Todd works with a high-profile clientele of elite professional athletes as well as fitness enthusiasts of all ages, shapes, sizes and levels who want to improve their overall health and fitness performance. He is a 2 Time Personal Trainer of the Year (IDEA & ACE) and has received numerous industry accolades. Greatist has named Todd one of the Top 100 Most Influential People in Health & Fitness for the past four years.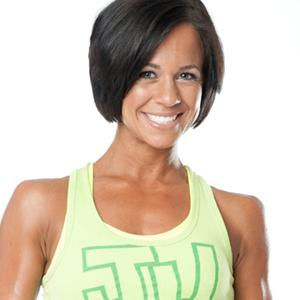 Kelley Vargo, MS, MPH, CSCS, ACE Certified Health Coach and adjunct instructor at George Washington University. With more than 15 years of experience in online education, personal and group training and wellness consulting, Kelley strives to apply the science and theory of health, fitness and wellness to her life and help others to do the same.