Cold and flu season is upon us and you're probably hoping you don't catch some nasty bug that will have you down and out for the better part of a week. Those invisible germs are lurking everywhere—door handles, your computer keyboard, your cell phone, the weights at the gym—waiting to invade and cause sniffles, sneezes, coughs and body aches. Fortunately, you can reduce your risk of getting sick by eating an immune-boosting diet.
Many vitamins, minerals and antioxidants can help boost your immune system. Vitamins C and D, zinc, selenium, probiotics, beta-carotene and curcumin are some of the most important nutrients to consume. They act in different ways in the body to kill viruses, increase activity of white blood cells and decrease inflammation so that you can feel better faster or not get sick in the first place.
Our favorite immune-boosting foods include bone broth (homemade or store bought), miso, kefir, turmeric (must be mixed with black pepper for it to work), sweet potatoes, green tea, ginger, garlic, shiitake mushrooms and raw honey. Of course, more potent foods could be added to this list, but these rank the highest overall.
This one-week immune-boosting diet plan was designed for busy people who don't have a lot of time to cook during the week, but would prefer a home-cooked meal over another take-out meal of pizza or pad Thai. We've taken our favorite immune-boosting foods and created a meal plan that includes them every time you eat. The key to making it all happen is to have a plan! For more tips on how to meal prep like a pro, check out Meal Prepping 101.
Step one is to come up with a menu, which we've provided for you. Feel free to make any substitutions you like. One of the keys is to make double or triple batches of a favorite recipe so that you have enough for the whole week. This menu features a large-batch soup as well as a sheet-pan recipe that will make cooking a breeze.
Step two is to shop for food. Make your list based on the ingredients for all of your meals and snacks. Try not to deviate or let stuff "just for the kids" fall into the basket.
Step three is to cook it all on one day (we like to do it on Sunday) and package it all up into individual portions. Then, during the week, all you have to do is just grab and go.
ONE-WEEK IMMUNE-BOOSTING DIET PLAN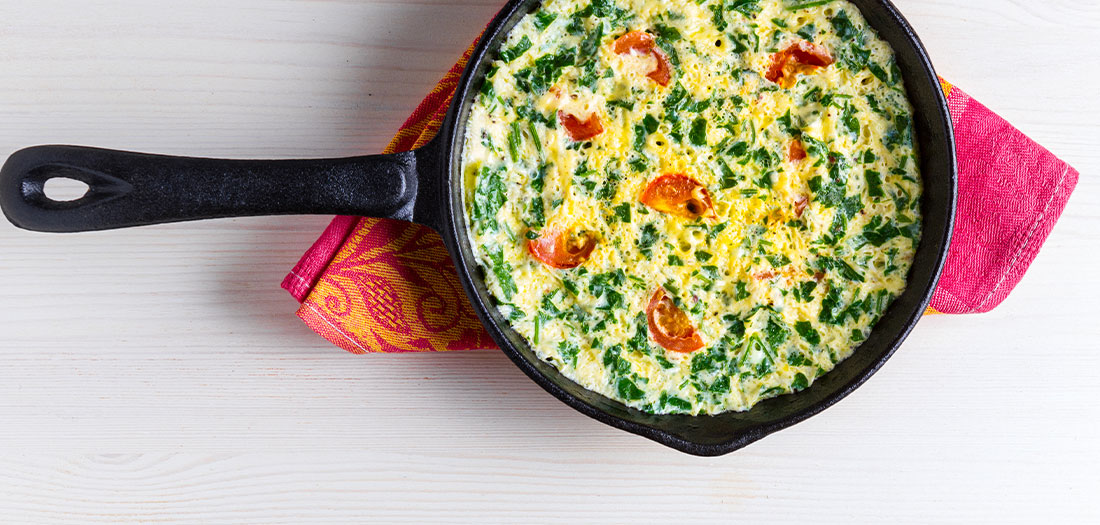 Start your day with protein and fiber so you can have lots of sustained energy, while keeping the cravings for sugary and refined carbs at bay. This frittata can be made in a round baking dish and cut into wedges or cooked in a muffin tin so you can have an egg muffin to go.
LUNCH: Asian Chicken Soup
Research has confirmed that homemade chicken soup is a great remedy for a cold. The steam from the soup can help open up stuffed nasal passages and ease a cough. Plus, the ginger, garlic, turmeric, mushrooms and sweet potato are loaded with nutrients to bolster your immune system.
Heat 1 tablespoon virgin coconut oil in a large pot. Add 1 sliced onion, 2 cloves minced garlic, 1 tablespoon minced fresh ginger, and 1 large diced sweet potato and sauté 3-4 minutes. Add 1 tablespoon turmeric, 1 teaspoon black pepper and ½ teaspoon pink Himalayan sea salt and stir to cook into the veggies. Add 5 bone-in chicken thighs and cook for 3 minutes to develop some color. Add 32 oz. low-sodium vegetable broth and 4 oz. sliced shiitake mushrooms. Bring to a boil, then reduce to a simmer and cover; cook 2 to 3 hours. Uncover and remove the chicken. Discard the bones, chop the chicken and return to the pot. Let cool. Divide into portions and top with fresh cilantro.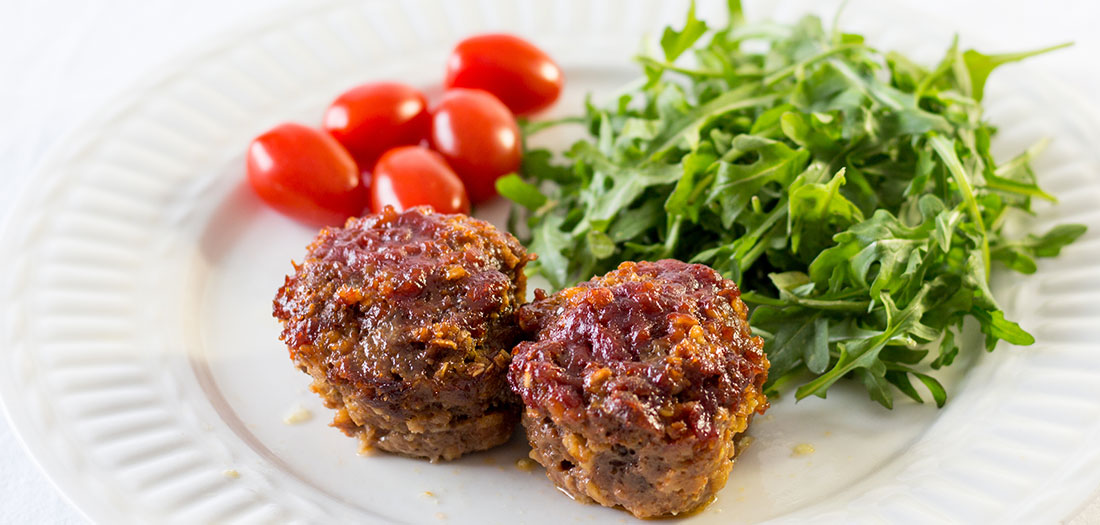 Nothing quite says "comfort food" like meatloaf. We've amplified the nutritional value of this recipe by sneaking in lots of veggies that no one will even notice (plus, it keeps it so moist) and swapped out the ground beef for lean ground turkey. To serve with the meatloaf, halve and roast a butternut squash until soft. Then scoop out the flesh of the squash and put into a food processor with a little cinnamon (1/2 tsp.), chili powder (1/2 tsp.) and fresh orange juice (1/4-1/2 cup, depending on consistency you like). Give it a whirl until smooth.
SNACKS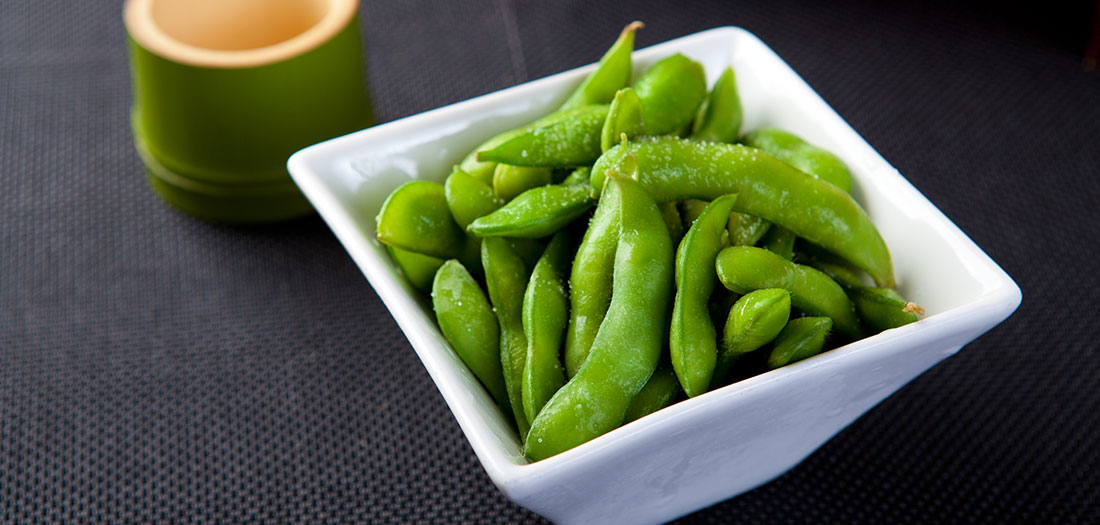 Whether or not to snack between meals all depends on you. Some people absolutely need one or two snacks during the day to keep their energy level and focus high and to prevent them from becoming ravenous at the next meal. Others find that each meal provides sufficient energy that they don't need any supplemental food. If you find yourself in the group that needs a snack or two during the day, remember this formula: Protein + Produce. This combination will give you a much-needed boost in energy that will last (versus a soda a candy bar, which will have you crash in about an hour). Some of our favorite snack combos include:
Apple and 2 tablespoons almond butter
1 cup organic edamame
½ cup organic cottage cheese + ¼ cup mango peach salsa
½ cup organic Greek or Icelandic yogurt + ½ cup organic blueberries + 1 tablespoon chia seeds
Lean & Green Smoothie (from our cookbook): 1 cup almond milk + 1 scoop vanilla protein powder + ½ frozen banana + 1 cup baby spinach + 1 tbs. chia seeds + ice (if necessary)
1 cup sliced English (hot house) cucumber + 3 tablespoon hummus
Jam-packing each meal with immune-boosting foods is a great way to reduce your risk for getting sick and decrease the number of sick days. Preparing everything once or twice a week will save you time and ensure that a nutritious and delicious meal is ready when you're hungry.