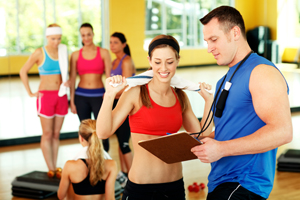 When it comes to being a fitness professional, it can often be difficult to know what you can and can't do. For example, do you really need insurance? What about playing downloaded music in your classes? ACE Corporate Counsel Steven Mashal explains the seven most common legal mistakes fitness professionals make—and how you can avoid them.
1. Not holding an accredited certification. A quality credential accredited by the National Commission for Certifying Agencies (NCCA) demonstrates to clients that you are serious about your position and legally helps to establish that if you follow what you learned to earn your certification, you are providing the best known service at the time.
2. Not having malpractice insurance. You can't control whether someone sues you, which is why you need an insurance company to back you up. In the event your services are questioned, malpractice insurance will pay for your defense and cover settlement costs, up to the amounts of your policy.
3. Not getting a music performance license. You may not know that the copyright owner of any music you utilize for group classes legally controls any public performance of it. Unless you know for sure your employer has paid for a performance license, you need to secure one.
4. Using a trademark you don't own without permission. You want everyone to know that your class uses the latest and greatest equipment, but you can't use someone else's trademark in advertising without permission. It may be free advertising for the company, but the company may not want people to infer they are endorsing you.
5. Not understanding what is in a contract before you sign. Your club wants an employment agreement, the studio you rent wants a rental agreement, and your insurance company wants you to sign a binder. Understanding what's in a contract before you sign is the best way to avoid breaching it later on and getting sued.
6. Not getting waivers from clients. In its simplest form a waiver states that the client understands that there is a risk of getting injured, agrees to accept the risk and waives the right to sue you if they do get injured. Make sure your client understands that concept before signing it.
7. Not being careful about what you put on social media. Facebook, Twitter, LinkedIn and Pinterest all seem like free advertising and great ways to get your information out. They are also a breeding ground for copyright infringement, trademark infringement, libel, harassment and more. Be extra careful when you put anything on social media.