Snacks are notorious for derailing healthy-eating efforts, but a well-chosen snack can actually enhance your training and support your nutrition goals. We asked some top ACE fitness pros what foods they use to keep their energy levels up throughout the day. Check out these delicious and nutritious (and easy!) snacks you should reach for the next time hunger strikes.
---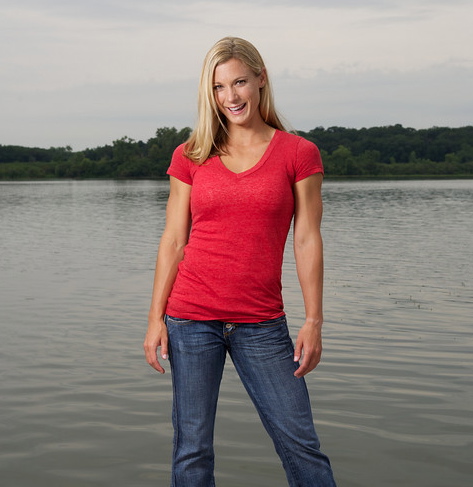 As a resident of the great state of Wisconsin, my favorite snack is a no-brainer—chocolate milk! Not only does it taste amazing, a significant amount of research supports its benefits as a post-workout recovery drink. The ideal snack for refueling should have a 4-1 carbohydrate-to-protein ratio to replenish muscle energy and facilitate muscle repair. The high water content in chocolate milk aids in replacing lost fluids, and the calcium and small amounts of sodium help retain water. And the best part about this great snack? It won't break your wallet!
—Shana Martin, ACE and TRX Master Instructor, World Champion Lumberjack Athlete
---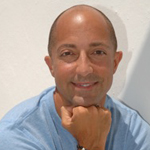 I love:
Trader Joe's Powerberries for a chocolate, nutrient-dense snack
Dried kale crisps for fiber and nutrients
Cocoa-Vie in my hot beverages for heart-healthy, cardio-protective antioxidant derivatives from chocolate with great taste and good-for-me goodness
Sprouted lentils (from my new cookbook recipe), stored in baggies to take on the go to give me protein, fiber, and a fresh crunch
When I know I'm eating something organic and raw
—Lawrence Biscontini, ACE Group Fitness Instructor and Personal Trainer
---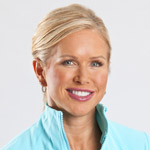 My favorite snack to pack in my bag for long term is a KIND Dark Chocolate Cinnamon Pecan bar. It's delicious!
WHY? Because it's low in sugar—only 5 grams; all natural/non-GMO; contains no sugar alcohols, which I HATE; includes healthy fats; and is easy to have in my bag for a few days when I travel or just for emergencies. KIND bars are great for before or after my workouts or my afternoon snack.
When not traveling, my other go-to snack is WHOLLY MOLY guacamole individual pods with carrot sticks. I'm addicted to guacamole for its healthy fat, potassium and other nutrients, plus it's creamy and satisfying. And I love carrots—they are sweet, but healthy and easy to carry with you. Together, they make a great snack in the afternoon for a pick me up!
-Chris Freytag, ACE Group Fitness Instructor and Health Coach
---

My favorite snack is Protein Power Balls, which are a good source of fatty acids, enzymes and fiber. I have been making them at home for almost a decade now. They're great on-the-go nutrition during busy weeks (which is every week). Here's the recipe:
Protein Power Balls
½ cup raw sunflower or pumpkin seeds
¼ cup coconut, unsweetened
2 Tbsp. honey (this is the amount in the original recipe, but I usually don't use any)
½ cup nut butter (almond, cashew, peanut, etc.)
Dash of sea salt, if desired
¼ cup wheat germ or oat bran (I always use wheat germ)
2 Tbsp. flax seeds
½ cup dried cranberries, apricots, or other dried fruit (I usually use ¼ cup)
1/3 cup carob powder, if desired (again, I usually use less, about ¼ cup)
Note: I also typically add some walnuts.
In a food processor, combine all of the ingredients, except the honey, nut butter and salt. Pulse until well blended.
Add honey, nut butter and salt. Blend until mixture forms a ball. Shape into bite size or golf ball size and roll in sesame seeds if desired.
Nutrition Info: (average for one protein power ball)
133 calories, 6.8 g fat, 1.5 g saturated fat, 4.6 g protein, 6.6 g sugar, 12.8 g carbs
Note: The amounts shown above are calculated using the full amounts called for in the recipe above. I typically use less dried fruit, honey and carob powder to lower the sugar content.
—Jonathan Ross, ACE Personal Trainer
---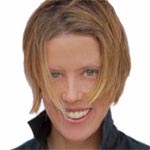 My favorite snack of the moment is GoMacro bars, especially Protein Pleasure Peanut Butter and Chocolate Chip. I love these bars because they are organic, gluten-free, vegan and sourced sustainably. I find myself reaching for "food on the go" a lot with travel and work; these go down easily and are made from good "stuff." They are SO delicious, easy to pack and I love that it's as close to "real" food as I can get while still being in a bar form.
—Shannon Fable, ACE Personal Trainer, Group Fitness Instructor and Health Coach