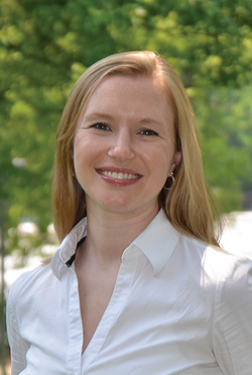 The ACE Health Coach Certification was launched in the Fall 2012 and, since then, professionals in a number of different industries have added the certification to their list of credentials. In this series, we are highlighting Health Coaches in various industries to show how the certification has helped expand their careers and assist their clients in making positive lifestyle changes. In this article, we feature Beth Read, who made the decision to become a health coach to support her work with patients as a family nurse practitioner.
Why did you decide to become a health coach?
I am a family nurse practitioner and have worked in the primary care setting for more than five years. My nursing background prepared me well for dealing with patients who need to make changes to their lifestyle. Nurses are trained to approach patients in a caring, holistic manner, regardless of their background. These very same principles are emphasized throughout ACE's Health Coach curriculum.
Though I felt I my approach with patients already involved a certain amount of "health coaching," I was having a hard time having necessary discussions with my patients about behavior change in a 15-minute office visit. Patients often learn from their healthcare providers that their weight, inactivity or other habits are leading to poor health, but then have a very hard time going out and making lasting changes on their own. I became interested in health coaching as a way to bridge the gap between the medical office and real life. I enjoy helping people set goals for lifestyle change, realize their own potential and adopt healthy habits that last.
The ACE Health Coach Certification has increased my knowledge about the behavior-change process and how to influence people to adopt long-term healthy habits. I appreciated that I could brush up on my knowledge of basic nutrition and learn how to accurately assess strength, flexibility and endurance. Helpful nutrition and exercise recommendations were given that stayed within the scope of a health coach.
How am I using my ACE Health Coach Certification?
Currently, I am using my Health Coach Certification in my daily interactions with patients, as I can more effectively provide some coaching within a patient's regular office visit. I have also started seeing people outside of the office setting who would like a more in-depth partnership to make lasting lifestyle change.
How would I like to use my certification in the future?
I plan to continue what I am doing currently and I would also like to encourage other clinicians to do the same. I believe that one of the missing elements in healthcare is the accountability and encouragement that an ACE Health Coach can provide.
---
Beth Read is a Family Nurse Practitioner living in Grand Rapids, MI. She divides her time between working as a NP in the primary care setting, health coaching, and her favorite job-being "mom" to her two young children. Her passion for health and wellness has grown from many years of interacting with people who feel "stuck" in a poor state of health. By providing the right kind of support and accountability, health coaching has been an excellent way to help their dreams of better health become a reality.