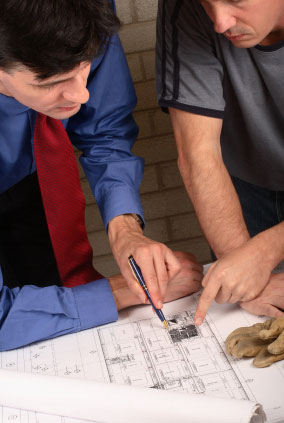 In the first part of this series we discussed the different types of facilities one could open, the differences between a franchise and an independent club and funding options. In this next installment we'll delve into the world of finding a property, floor planning and equipment purchasing.
Location, Location, Location!
Deciding where to open your fitness facility may be one of the most, if not the most, important factors for determining your success or failure. According to IHRSA's Guide to the Health Club Industry for Lenders & Investors, "the trading area for clubs in competitive markets extends no more than 10-12 minutes travel time from the club, which translates into no more than five miles from the club site." Furthermore, theIHRSA Trend Report cites lack of convenience and close proximity as being one of the top reasons former gym members quit a gym.
This is why demographics and feasibility studies are so important in the planning stages of development. Be sure to identify your target area (population, size of the area, and commute time) before committing to a specific location. It's also important to be aware of projected growth in your target area so your existing location can accommodate more members in the future.
You also have to be cognizant of anchor tenants, other businesses in the vicinity, visibility, and traffic counts as these can all drive business to or away from your facility. Try to surround your business with others that support your vision and welcome your target population. Setting up shop behind the chemical plant and dive bar may not be the best way to drive traffic into your family fitness center.
Parking is another often overlooked detail when selecting a property. According to architect Hervey Lavoie of the Ohlson Lavoie Corporation in Denver, you should plan on one parking space for every 12-15 members in a suburban club. (This accounts for the impact of public transportation and multiple passengers per car.)
Key Takeaways:
Make sure the site you select is in close proximity to your target population and convenient for them to access.
Do your homework and be certain that the area demographics will support your business plan.
Don't overlook who you're opening up next to and whether there is enough parking.
The Art of Floor Planning and Equipment Layout
Creating a welcoming and non-intimidating environment inside your facility is just as important as where you decide to open. There are many effective design schemes out there but ensuring that your space is created with a purpose and follows the overall functions of the club should be top priority.
According to Sport England, "Fitness facilities should have a bright and open design. Circulation should be clear/simple and long or narrow corridors should be avoided. The club foyer should be warm, inviting, and comfortable. The entrance/welcome area should also allow views of the main amenities allowing potential members to orient themselves as well as display/showcase the facility." A typical fitness floor plan will attempt to weave the following into a seamless flow:
Reception
Offices
Locker rooms / changing rooms / restroom facilities
Main fitness floor
Studios (personal training, group cycling, group exercise, etc.)
Utility Room
Storage
Staff facilities (break room, restroom, etc)

Each area of the gym should flow into the next ensuring that all your members have convenient and easy paths of travel throughout the building. Equipment should always be placed according to recommended spacing as well as reflect accessibility guidelines to provide equal access to all members.
The strategic placement of your equipment on the main fitness floor should also be dictated by function, member demographics, and facility programming. Depending on your facility's goals, there are several different approaches to creating an effective fitness floor.
Creating a variety of specific fitness spaces (e.g. free weight space, cardio space, strength circuit, etc.) is one approach. This option creates very clean site lines and can assist in minimizing fear and intimidation within the new or potential member. For example, by creating distance between more advanced training spaces and areas that are geared more towards a general health seeker or someone new to fitness, a semiprivate training environment can be achieved. You may have a member who has little to no interest in utilizing free weights so why should they have to walk through a row of power racks to access the treadmill?
A second layout concept is to provide spaces that offer current fitness trends. You can achieve this, for example, by creating small group training areas directly on the main fitness floor to support your facility's programming and to help keep exercisers engaged. Regardless of the layout approach, the design should always seek to enhance members' fitness experience to the fullest.
Key Takeaways:
Ensure that your facility is welcoming and not intimidating.
Maintain a bright and open design.
Ensure that each area of the gym can easily be accessed by all members.
Equipment should be strategically and purposefully placed to meet the needs of your members.
Equipment Purchasing: Buy Nice or Buy Twice
Deciding what type of equipment to utilize in your gym can become quite confusing. Most manufactures offer several different lines of equipment and within each line, there are typically different models, entertainment options, colors, upgrades, etc. Partnering with a local sales representative can be an invaluable tool in sorting through a manufacturer's catalog, gaining in depth knowledge on the features and benefits of each product and ensuring that the right products for your facility and members are being selected.
While it may be tempting to utilize lighter duty products to minimize cost and maximize profits, what you'll undoubtedly see on the back end of this purchase is a shorter product lifespan, multiple service calls and a nonexistent trade allowance. The tempting low price tag will ultimately cost you more in the long run so be sure that the product line and model you select will meet the demands of your facility and members.
Next, be sure that the equipment you select caters to your target populations. Unless you're opening the doors to a very specific type of facility (e.g. powerlifting, gym, CrossFit Box, Pilates studio, etc.) be sure to offer something for everyone. For example, if you're opening a family friendly facility, make sure that you're offering youth specific equipment and other training modalities that are safe and effective for smaller/younger members to train on as well as larger training stations for your adults and active aging populations.
Finally, while it's nice to offer cutting edge fitness trends that are exciting and new, the majority of your equipment should be comprised of staples that never go out of style. The top 10 club activities per IHRSA's member census of 3,024 North American Clubs are:
Free Weights
Treadmills
Resistance Machines
Elliptical Cross Trainers
Stretching
Abdominal Machines
Stationary Bikes
Low Impact Aerobics
Yoga
Stair Climbers
Key Takeaways:
Consult with industry experts on which equipment will provide the best solution for your needs.
Budget appropriately so you can spend the extra money on high quality equipment.
Offer equipment that your target population(s) want and need.
Offer some trendy products but the majority of what you offer should be tried and true fitness activities. After all, producing results never goes out of style.
---
This article originally appeared on the Life Fitness Blog. Life Fitness is the global leader in providing fitness equipment. The company manufactures and sells strength and cardiovascular equipment under the brand names Life Fitness and Hammer Strength and distributes its equipment in more than 120 countries. Life Fitness is committed to helping people live healthier, happier lives both in the home and at the gym.