The ACE Health Coach Certification was launched in the Fall 2012 and, since then, professionals in a number of different industries have added the certification to their list of credentials. In this series, ACE will be highlighting Health Coaches in various industries to show how the certification has helped expand their careers and assist their clients in making positive lifestyle changes. In this article, we highlight Orlando-based ACE-certified personal trainer Nicole Copare.
---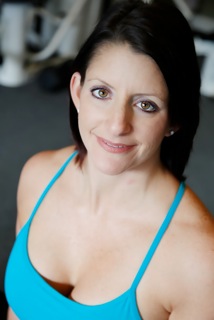 ACE: Why did you decide to become an ACE Health Coach?
I decided to become an ACE Health Coach because it knew it would complement my ACE Personal Training certification. Wellness is not only about fitness, but is also about nutrition and building rapport with your clients—three components that I feel should be a priority to those seeking to live a healthier lifestyle. While the ACE Personal Trainer certification allowed me to create fitness programs based on their physical needs, I knew that the ACE Health Coach certification was necessary to help me better understand and modify my clients' behaviors and eating habits.
ACE: How are you currently using your certification? How is it useful in your industry?
Nicole: Having the ACE Health Coach certification gives me the credibility and skills necessary to communicate with my clients and feel confident in the information I give them. Being able to connect and build rapport with them lets me learn what they truly need help with so that they can be successful with their health.
I coach my clients to help them make healthier food choices and lifestyle changes, and having that personal relationship with them allows me to understand their lifestyle, along with their needs and potential obstacles. I provide tools and suggestions so that they can fit exercise into their already busy schedules, and I help them make healthier nutrition decisions that don't make them feel like they are being deprived or "missing out."
One of the main issues I see with my clients is that they do not take the time to plan and prepare. By not planning ahead, it is more likely that they'll lose the opportunity to fit in exercise and risk making bad food choices that might sabotage their healthy behaviors. I want them to learn how to get the most nutrition from their caloric intake and take the time to schedule in safe, effective workouts. My ACE Health Coach certification allows me to offer my clients suggestions for them to make healthier choices in their diet without overstepping my boundaries.
ACE: How would you like to use your certification in the future?
Nicole: There are so many components to being a successful health coach. I look forward to continuing my education in this area so I can become a more influential health coach and personal trainer, as well as a trusted resource. I will continue helping my current clients feel successful in the work they have been doing to live a healthier, more fulfilling life.
---
Nicole Copare has been working in the health and wellness field for the last 18 years. She holds a Bachelor's Degree in Liberal Studies with a minor in Health and a Master's in Exercise Physiology, both from the University of Central Florida. She is an ACE-certified Personal Trainer and Health Coach and a certified Golf Fitness Instructor from the Titleist Performance Institute. Prior to starting her own personal training business, she was the Wellness Director for the Central Florida YMCA, where she developed a state-funded after school youth exercise and nutrition program that was implemented in 21 Orange and Osceola County elementary and middle schools.
Nicole has a diverse background in personal training, golf fitness, rehabilitation, weight management, pre and postnatal and sport-specific training. She focuses on making every workout fun, personalized and unique by focusing on functional fitness exercises, such as circuit-style strength and cardio training, core stability training and plyometrics.
Nicole has participated in many marathons, 12 half-marathons, 5K's, 10K's and 15Ks, and has also competed in sprint triathlons. She loves helping others make lifestyle changes and achieve goals never thought possible through diet and exercise, and running 5Ks, marathons and triathlons.
For more information, please visit www.trainwithnicole.com.