The Scoop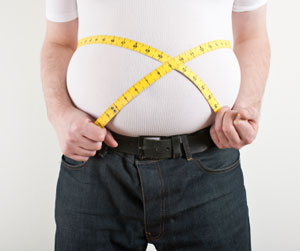 Previously referred to as "a major public health problem," obesity is now being recognized as a disease by the American Medical Association (AMA), the largest organization of physicians in the United States. After last week's announcement, AMA Board Member Patrice Harris stated that recognizing obesity as a disease will help change the way the medical community tackles this issue.
Despite efforts to reduce obesity, the condition remains a costly public health and medical issue that affects more than one-third of adults and nearly 20 percent of children. Obesity not only increases an individual's risk of chronic disease and contributes to more than 300,000 deaths annually, it also is responsible for more than $200 billion dollars in healthcare costs per year. Dr. Samuel Klein, director of the Center for Human Nutrition at Washington University School of Medicine in St. Louis, pointed out that, because the AMA is a respected representative of American medicine, its opinion can influence policy makers who are in a position to do more to support interventions and research to prevent and treat obesity.
What ACE Thinks
ACE wholeheartedly supports the AMA's resolution and embraces the opportunity to play an integral role in facilitating lifestyle changes, a crucial component of any individual obesity-treatment plan, as well as any large-scale effort to eradicate this disease epidemic. Further, ACE is well prepared to help link the clinic to the community, an essential connection to achieve lasting results.
What This Means for You
While not legally binding, the AMA's characterization of obesity as a disease is likely to compel insurance companies to start paying for obesity treatment, including lifestyle-change interventions, and increase public awareness of the epidemic. Most people recognize that they should eat less, move more, take their medications, quit smoking and stop engaging in risky behaviors and instead adopt more health-promoting behaviors. The reality is that adherence to these ideals is very low. Whether in a community center, worksite, primary care office, gym, school, college campus or over the phone, appropriately trained and certified health and fitness professionals are well positioned to help lead the charge to convert "recommendations" into real-world change.
ACE strongly urges both fitness professionals and the general public to take advantage of the free tools and resources on www.ACEfit.com designed to help individuals live their most fit lives. These fitness programs, healthy living tips and recipes, and expert insight are great tools to help you stay motivated, active and informed.