The ACE Health Coach Certification was launched in the Fall 2012 and, since then, professionals in a number of different industries have added the certification to their list of credentials. In this series, ACE will be highlighting Health Coaches in various industries to show how the certification has helped expand their careers and assist their clients in making positive lifestyle changes. In this article, we highlight physical therapy assistant Stephanie Longson.
---
ACE: How is the Health Coach certification useful in your industry?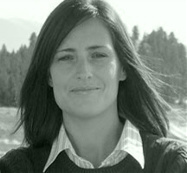 Stephanie: The Health Coach certification has been a huge asset in my industry. I work primarily with people who have been recovering from injury and have been sedentary for many months or years. Along with the physical issues, most post-therapy clients that come to me have put on weight, are depressed to some degree and don't have any idea where to begin. They often have a poor diet and are experiencing weight and depression. The Health Coach certification has all of the tools I need to assist my clients in making lasting changes in their lives.
ACE: How has the Health Coach certification helped you in your career?
Stephanie: Having the Health Coach certification has taken my career to a whole new level. I believe that everybody in the health and fitness industry would benefit from this certification—giving your clients well-rounded care is the next level of personal training.
ACE: We couldn't agree more. How do you plan on using the certification in the future?
Stephanie: I am currently the manager of a new, soon-to-open physical therapy and fitness center, where my staff will be ACE-certified Health Coaches, which means our facility can offer more than just personal training. A huge part of clients' success depends on the trainer. With the right tools and education, they are able to coach and encourage clients to make positive, lasting lifestyle changes.
ACE: And lastly, when and why did you decide to become a Health Coach?
Stephanie: After graduating in 2007 with a degree in exercise science and earning my ACE Personal Trainer certification, my career became solely focused on instructor-based personal training. After training for a few years, I began to think about my next move—did I want to be a personal trainer, continue with my education or explore other career options? I knew that I wasn't completely happy in the gym—I loved my clients, but the atmosphere didn't quite suit me. And after witnessing a close relative recover from a motor vehicle accident and realizing the lack of aftercare available, I knew that my true passion was in rehabilitation. I wanted to be able to work with clients and help them see and feel the difference that a healthy, active lifestyle can make. I didn't know if this job existed, but I was determined to create a service in my community that would help patients that were currently or previously in physical therapy regain their mental and physical health and strength. Just as I was planning my next steps, I discovered the ACE Health Coach certification! As I learned about the certification, I realized that it provided the education for exactly what I wanted to accomplish in my career and I quickly began studying for the exam. As if things couldn't get any better, before I sat for the exam, I was introduced to a predominant physical therapist in my community—it seemed like my dream was quickly becoming a reality! After passing the exam, I became the sole Health Coach in a private physical-therapy clinic, where the bulk of my clients were referred to me by therapists.
ACE: Best of luck with your new physical therapy center, and thank you for sharing your story!
Stephanie: Thank you, ACE!
---
Stephanie Longson completed her Associates of Science Degree in Exercise Science, from Rock Springs, Wyoming in 2007. She currently hold three of the four American Council on Exercise Certifications, including Personal Trainer, Health Coach and Advanced Health and Fitness Specialist. Stephanie is passionate about health and encourages a pro-active lifestyle. It is gratifying for her to see people making positive changes, no matter how small they might be! She has great enthusiasm for travel, family and maintaining a healthy active lifestyle. She believes in promoting honest, realistic and obtainable goals.