Did you get your medicine ball certification? Are you treadmill certified? How about your dumbbell certification?
No? Then should you be using them? I hope this seems like a ridiculous question to ask.
I was a Master Trainer for TRX for five years. Invariably, when teaching the one-day Suspension Trainer Course, an attendee would comment that they had purchased a Suspension Trainer several months back, but had been "afraid to use it until I get certified." I always found this interesting as there is no such thing as a TRX certification. I didn't have one and we didn't describe the course that way. This was a continuing education course.
Confusion over continuing education versus certification is rampant in our industry and many companies and individuals unjustly profit by using that confusion to their advantage.
Many fitness professionals are confused about certifications for specific pieces of fitness equipment. Before I comment on this I would like to unequivocally state that I am a supporter of whatever gets results—which means that every single piece of equipment out there has at least some value. None of the discussion of this topic should be taken as a knock against the equipment itself.
I am very protective of fitness professionals like you. I am you. Early in my fitness career, I knew that the only way I was ever going to get better was to absorb as much information as I could. I paid out of my own pocket to travel to attend two to three fitness conferences a year and would attend two to three one-day workshops each year. The financial investment required to acquire significant amounts of education is high relative to the income of the average personal trainer.
Many years later, as a fitness industry leader and speaker, I have a responsibility to all fitness professionals to advocate on your behalf. Often, the distinctions between "continuing education" and "certification" are difficult to decipher, but it is important to do so.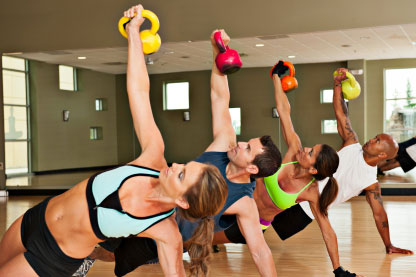 A certification:
Requires an examination
Requires ongoing continuing education at regular intervals to maintain
Is more expensive than continuing education
This last characteristic is very important.
Because it is expected that a certification carries more intellectual weight, putting the title "certification" on what is really a continuing education course allows providers to charge more for the exact same information. Most "certifications" out there that are tied to a specific piece of equipment should be cheaper than they are now and offered as continuing education rather than as a certification. In fact, many of these courses spend a good part of the day on product promotion itself, which, strictly speaking, isn't truly educational. And remember, if there's no examination or ongoing continuing-education requirement to keep the certification active, it is not a certification.
ACE workshops and ACE Specialty Certifications are great examples of quality continuing education designed to further your knowledge in areas like fitness nutrition and mind body exercise—not just about individual pieces of equipment. Distinct from ACE's CORE Certifications (i.e., Personal Trainer, Group Fitness Instructor, Health Coach), these offerings enable you to expand your skill and expertise in a specific field and are intended to complement the education you already have acquired from your primary NCCA-accredited certifications.
If you are interested in learning how to appropriately use any piece of fitness equipment that is a bit more technical, then there is value in education. However, please remember this:
You do not need a kettlebell certification, a TRX certification or a heavy ropes certification. You may want or need education related to this equipment, but you do not need certification. One certification is all you need to gain entry into the fitness industry. Beyond that, there is tremendous value in continuing education. And selling continuing education as a certification is dishonest and adds cost without adding value.
It is much more effective to spend educational dollars on live workshops that fill your head with new ideas about what is possible in fitness, and these new concepts will take root and grow in your mind in the days and weeks that follow. These workshops should be more than simply live versions of instruction manuals for fitness equipment and you should finish the day as a better fitness professional than you were when you arrived that morning.
With more technical pieces of equipment, there is value in education, but steer clear of any company misrepresenting their education as certification. The first priority is to put your funds into education that provides ideas you can apply to any piece of fitness equipment. Beyond that, if you are seeking live instruction with more technical equipment, then invest in a continuing education workshop.
So no, you don't need a medicine ball, treadmill or dumbbell certification. You do not need a certification in any single piece of fitness equipment. You are a certified fitness professional. Learn how to properly use the tools you need or want to use. But get certified once…then get out there and train and teach.