Do you have a favorite piece of equipment, outfit, app, or snack that you feel you just have to have before, during or after your workout? Regardless of what that item is, many of us feel that having it plays a role in making our workout successful. Fitness pros are always trying out the latest fitness products, so we asked a few of them to share that favorite thing they can't live without:
Shannon Fable, ACE Personal Trainer, Group Fitness Instructor, Health Coach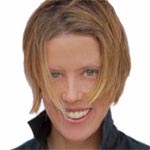 I have three: My iPhone, these cool Jaybird headphones (Jaybird), Spotify and Lululemon apparel! My iPhone is essential—it delivers great tunes, motivation and programs, all while tracking what I'm up to. The wireless earphones have transformed my workouts—no more getting stuck in the cords! Spotify allows me to mix up my tunes anytime, anywhere and any way the mood strikes. I love any of the lululemon runner crops because they are lightweight (and not see through), supportive and fashionable. They are my staple in my workout wardrobe.
Pete McCall, ACE Personal Trainer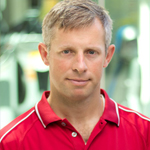 My protein recovery drink. My favorite piece of advice for clients is that "tomorrow's training session starts at the end of today's workout." Taking in the proper nutrition within the first 30 minutes after a challenging workout is critical for replenishing muscle glycogen and repairing muscle protein. When I know I'm doing a hard strength training, metabolic conditioning or sprinting workout, I make sure I have my recovery drink with me. Right now I'm using the EAS recovery protein drink. When I'm traveling, I make sure I have chocolate milk available because there is a plethora of research demonstrating its effectiveness as a recovery drink.
Lawrence Biscontini, ACE Group Fitness Instructor and Personal Trainer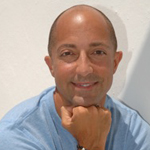 I love tea. As a teaologist who grows, ferments and bags my own tea, I look forward to special blends before certain types of workouts, and other blends after workouts. I choose different types of tea based on amounts (if any) of caffeine, as well as on the time of day, temperature (hot or cold) and type of workout I'll be doing. My favorite time of day to work out (when my schedule permits) is early morning; hence, my book called "Morning Cardio Workouts." For those, I love a combination of black teas from Ceylon, Assam and Darjeeling, infused with a few dried rose blossoms. I enjoy it with honey or other natural sweeteners and some sort of soy or dairy indulgence.
Chris Freytag, ACE Personal Trainer, Group Fitness Instructor, Health Coach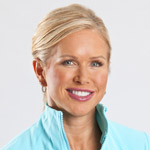 I can't live without my Polar FT40 watch. I'm obsessed with it and wear it for every workout. It's a great way to monitor your training zones and calorie burn, and to watch your progress. I think it's good-looking, too, so I wear it as my wristwatch all day long and add the chest strap for workouts. I take my glass water bottle everywhere—I love that it is glass because I like to drink lemon water, which helps balance the body's PH levels. Lemons alkaline our bodies and we tend to be acidic from food, stress and exercise. (You shouldn't put lemon water in plastic or aluminum as the acid in lemon can leach contaminants out of those containers.)
Todd Durkin, ACE Personal Trainer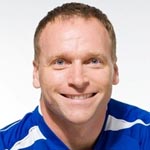 For the past 5 or more years, I have trained with a heart-rate monitor because I love to track my heart rate and calories burned. Most recently, I'm using the new Armour39 performance monitor by Under Armour, which also allows me to monitor "WillPower" using an elaborate algorithm. This takes into account a user profile, an assessment, duration of workout, intensity of workout, body position/angle and several other factors. I have been working on periodizing my weekly program based on "willpower" and it's providing me a specific, objective number to train at, whether I'm performing highly intense workouts or lighter, shorter recovery-type sessions. This is allowing me to more specifically quantify "heavy," "medium" and "light" workouts, so I'm not overtraining. I'm feeling more energized and fit than ever.
Jonathan Ross, ACE Personal Trainer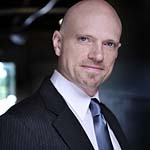 I can't live without the Gymboss Interval Timer because it's easily the best timer on the market (can be used to set a single interval or a double interval for work/rest timing). It keeps my clients and me on time, whether I am taking a rest between straight sets of an exercise or exercising with time-based intervals. It can be set to audibly beep, vibrate or both. I realize a lot of people use timer apps on their phones, but I do not prefer to use my phone as a music player and/or timer. I don't want my phone anywhere near me during workouts as I want that time protected for what it is intended for! A separate music player and timer for workouts is the best way to go to minimize distractions.