Dear ACE Family,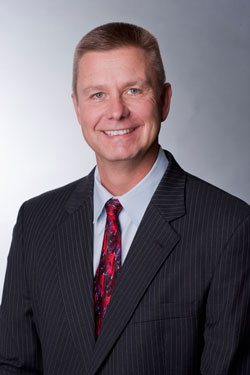 Have you ever met someone who earned a fitness certification and then gave up because they failed to attract clients? Of course you have. We all have. Unfortunately, the highly competitive nature of our business has made that a reality. In the past year, we have thought long and hard about what those people needed to succeed. And what we've come up with a solution that will change the way personal trainers, group fitness instructors and health coaches market themselves.
In an industry where word-of-mouth can be the difference between success and failure, we want your expertise to do the talking. That's why we've introduced ACE Specialty Certifications in sports conditioning, weight management, functional training, group exercise leadership and a host of other topics.
According to data in the IBISWorld Industry Report, fitness professionals differentiate themselves from competition by focusing on niche markets. Whether you base your niche on a personal interest, the demographics in your area or earning potential, we want to offer you the tools to develop it.
We want to offer what you need to become the go-to expert in your market. And we want you to do it your way.
Become an expert in fat loss and muscle gain as a Weight Management Specialist. Develop yourself as a resource for athletes as a Sports Conditioning Specialist. Learn to help clients hindered by muscle imbalances as an Orthopedic Exercise Specialist. Restore efficient movement, prevent injury and improve flexibility as a Functional Training Specialist.
Deliver holistic wellness as a Mind Body Specialist. Develop exercise programs that prevent bone deterioration and boost longevity as a Senior Fitness Specialist. Deliver the ultimate classes as a Group Exercise Leadership Specialist. And treat conditions like arthritis, tendinitis and musculoskeletal disorders as a Therapeutic Exercise Specialist.
The choice is yours, and in the coming months, we'll be introducing even more Specialty Certifications for you to consider.
Let us know your thoughts by emailing tellscott@ACEfitness.org, or find out more at ACEfitness.org/ContinuingEducation.