I'm always looking for new accounts to fill my Instagram feed, but I've grown weary of all those "must follow" lists in magazines and around the web. Any Insta-account worth my time and yours should have better follow-criteria than just a huge audience, celeb-trainer bragging rights, and/or a grid of semi-naked selfies all taken with the same pose. (Please stop! Please. It's boring.)
A lot of us would much rather follow social fitness pros and brands that might just follow us back and maybe even interact with a genuine comment or empowering emoji—happy face, strong arm, #GreatToMeetYou! (BTW, I'm at @amandavogelfitness.)
Here's a shortlist of folks worth following, and why. There are no silly butt-centric selfies and no judgy memes in the name of health. Instead, you'll find eye-catching Insta-pics, motivational messages and inspiring exercises from ACE Certified Personal Trainers and Group Fitness Instructors, fitness influencers with something smart to say, and companies making a positive difference in the industry. Let's all double-tap to that.
ACE's account lives up to its mission to get people moving: There's plenty of activity-based, eye-pleasing photography, especially scenic outdoor shots with get-up-and-go messaging. You'll also find well-crafted motivational memes to inspire both you and your clients. Feel free to repost!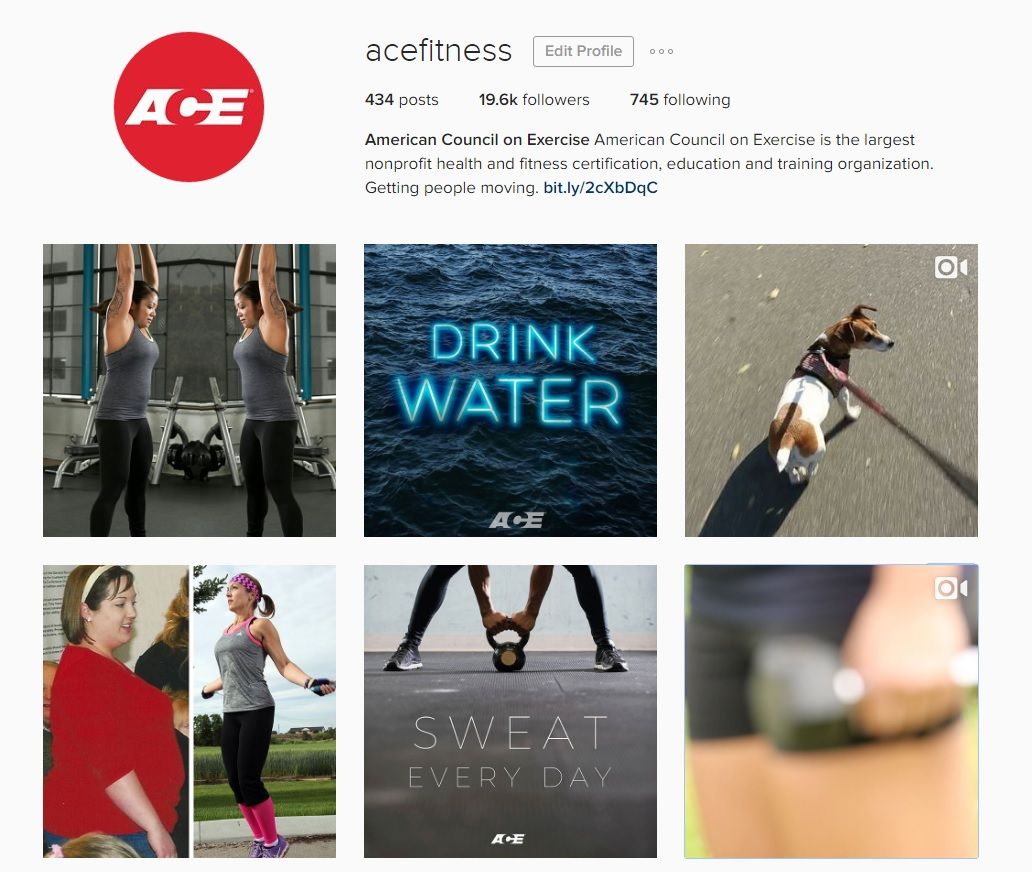 As an ACE health coach and fitness instructor, Sami Skow appears approachable and all-smiles as she documents her 170-pound weight loss and realistic portrayal of living a fit, healthy lifestyle. Her account is designed to motivate others, highlighting the positives and addressing the challenges of losing weight and keeping fit.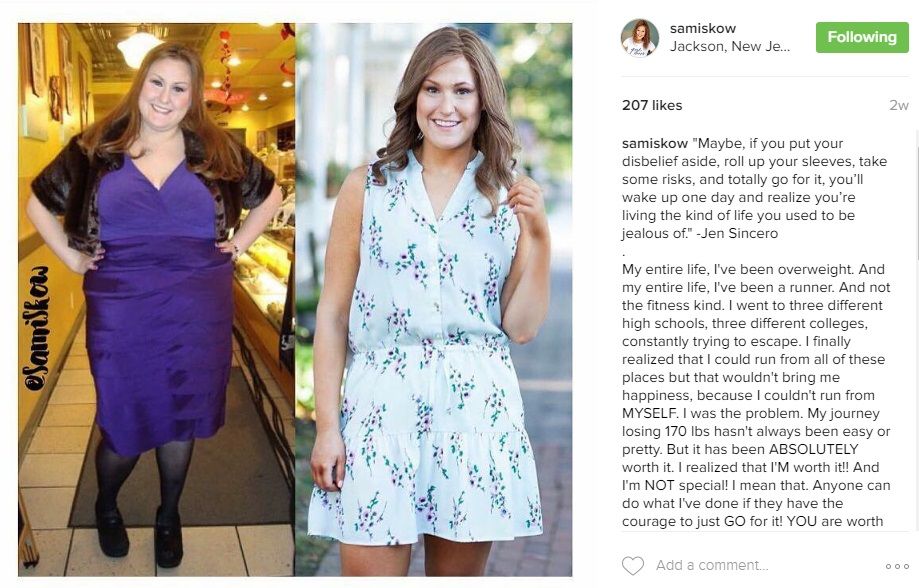 Two registered dietitians who publish cute memes to make you laugh and healthy #foodinspo to make you hungry! Find everything from protein-packed no-bake brownies to Purple Potato Egg Salad.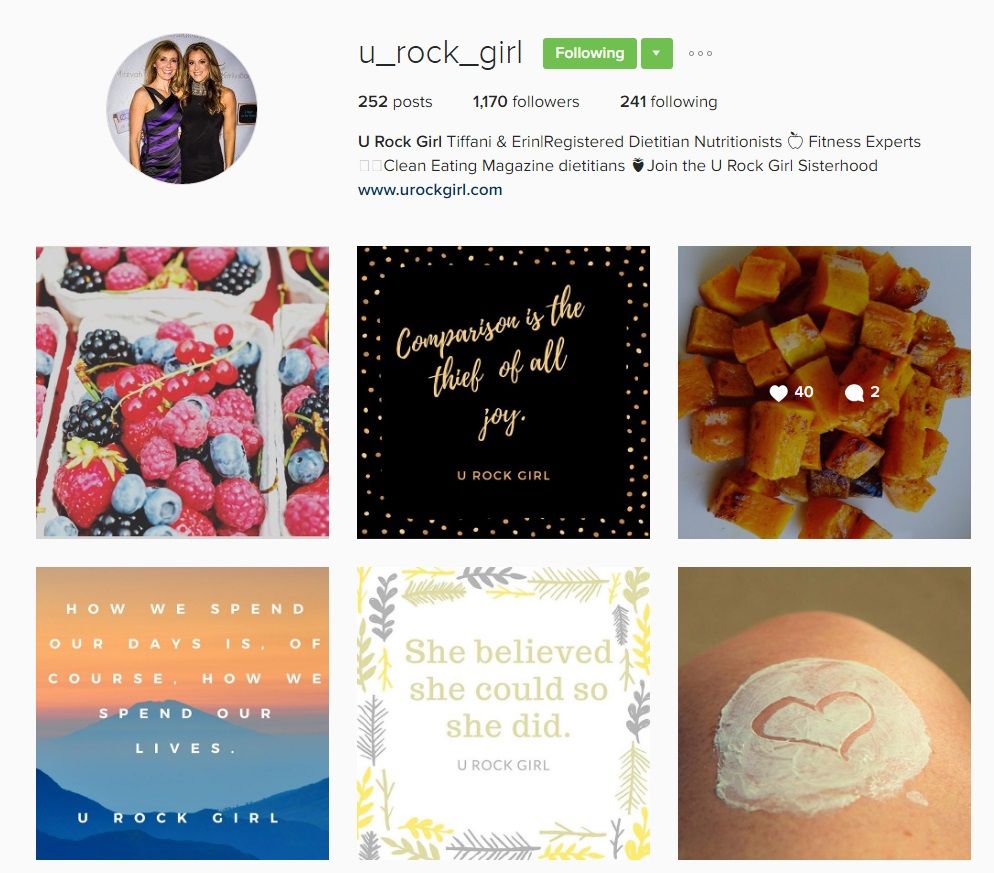 This L.A.-based IDEA Fitness Instructor of the Year award recipient posts memes to keep her workout-DVD fans motivated and challenged. You'll also find fitness tips and exercise ideas aimed at both consumers and fitness pros, including kettlebell FAQs and quick vids with workout ideas you can take to your next class or training session.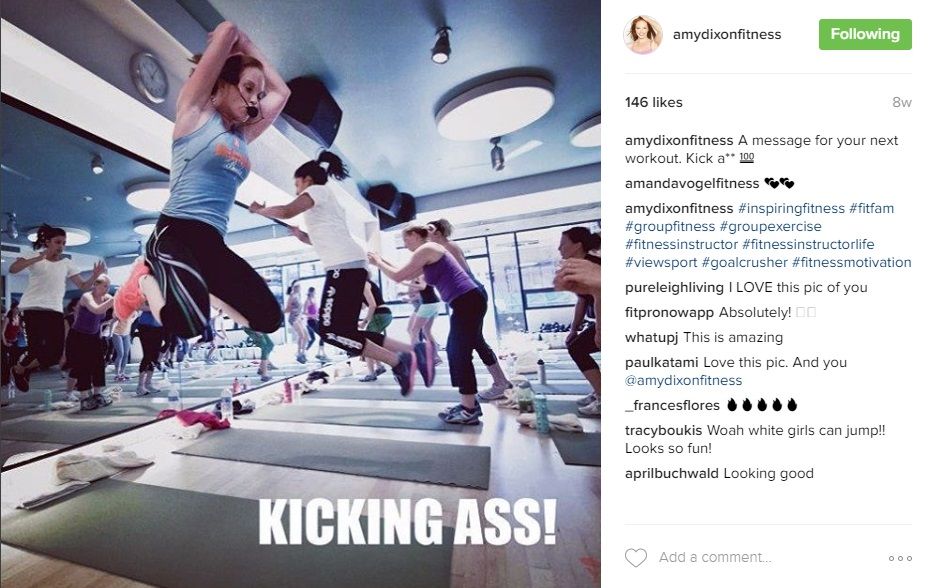 ACE Spokesperson Jessica Matthews posts beautifully colorful photography with a particular focus on yoga inspiration and education. The images of her uplifting oceanfront yoga classes are not to be missed! You'll also see behind-the-scenes snapshots from recent photos shoots and DVD filmings, including for ACE.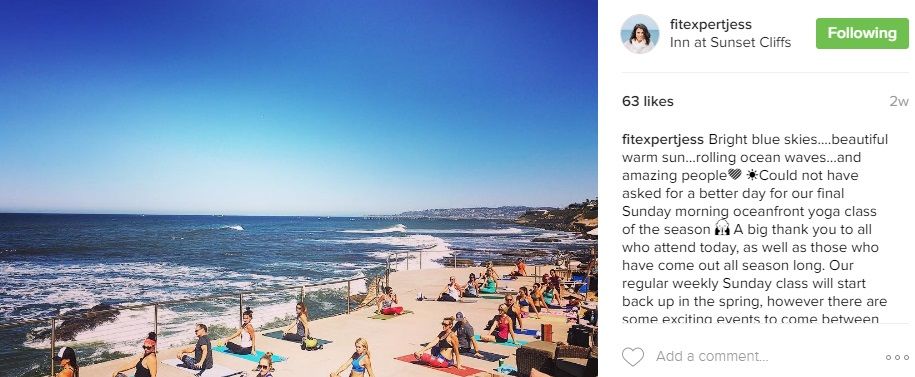 A flatlay is a photo that shows various items carefully assembled for your viewing pleasure. From this account, the flatlays display fashionable activewear and workout shoes from a range of brands. The purpose? Fitness motivation though fashion without the pressure of having to live up to expectations about looking uber-ripped. Account creator Jerilyn Jones is going for the "no judgment" approach: "We don't care how toned your abs, butt or triceps are—we just want to see your dope outfit!"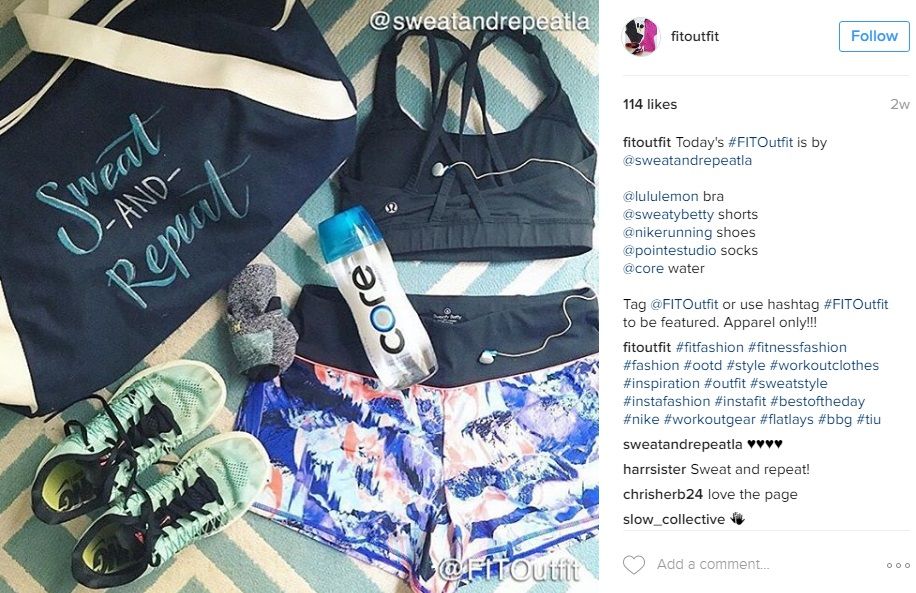 Described in her profile as "Fit, Fierce, Female, Fifty," this ACE fit pro shows herself in action as a trainer and also highlights her clients working out. Watch her short videos for exercise ideas and inspiration.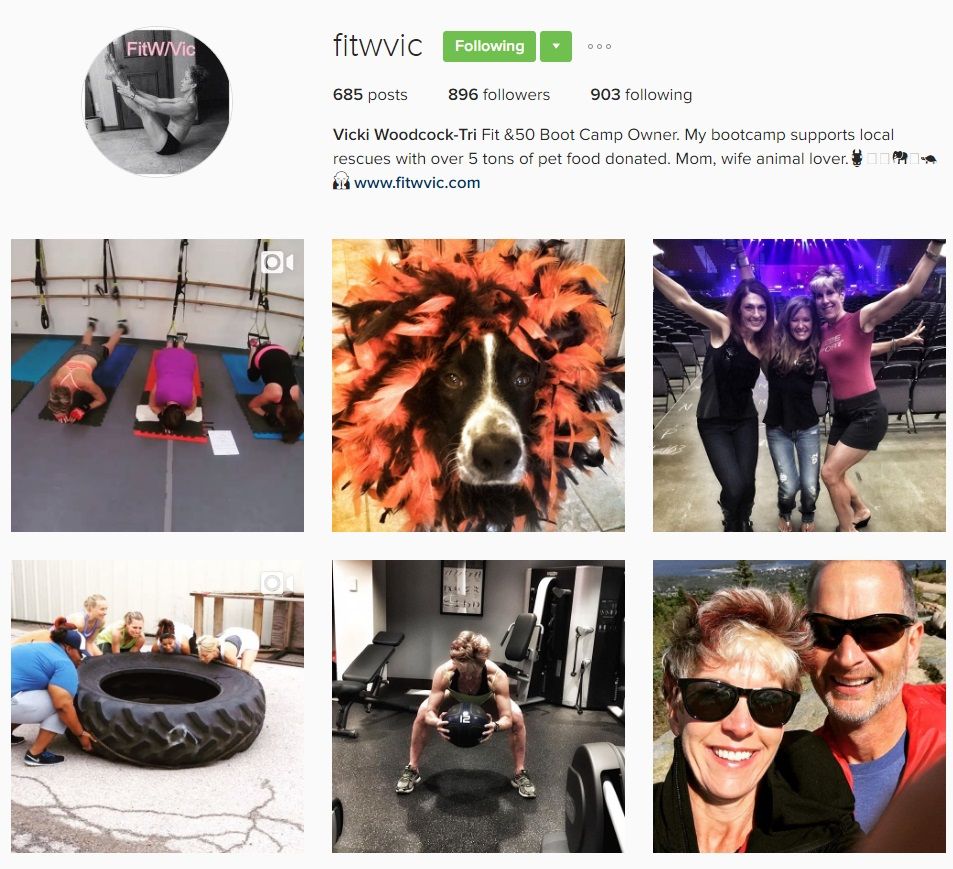 As their profile proclaims, "Find what's good for you." And you will, from health hacks to food porn. Greatist also builds a strong Insta-community with reposts from followers and staff. Kudos to them for counteracting all the body-shaming on social with their own body-positive messages. A recent meme: "There is no wrong way to have a body. – Glenn Marla"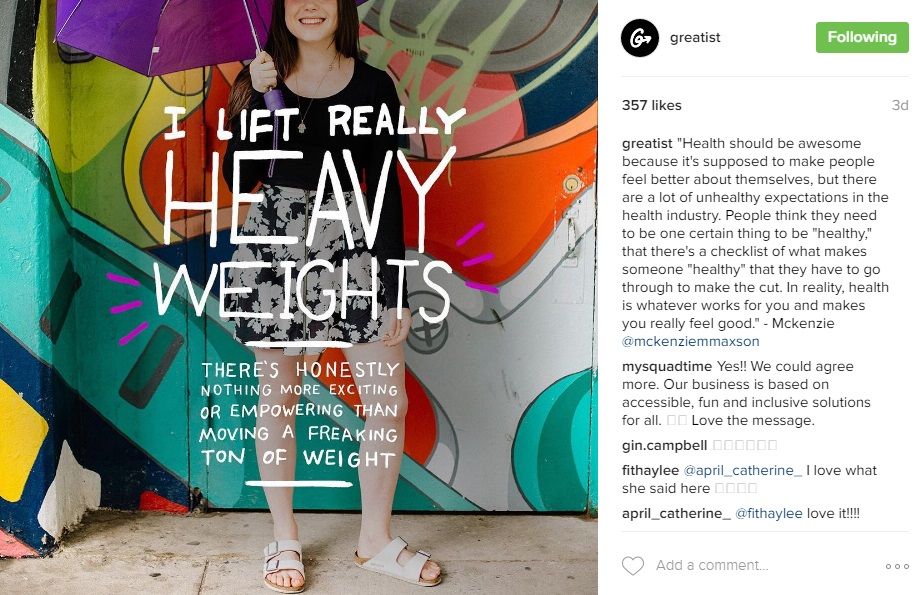 Click on this account for awe-inspiring activity images that often feature IDEA members (they repost from their own membership community—use the hashtag #inspiringfitness if you want IDEA to see your stuff). Check out their motivational memes to share with your clients and motivating pics/vids showcasing all the energy at IDEA conferences.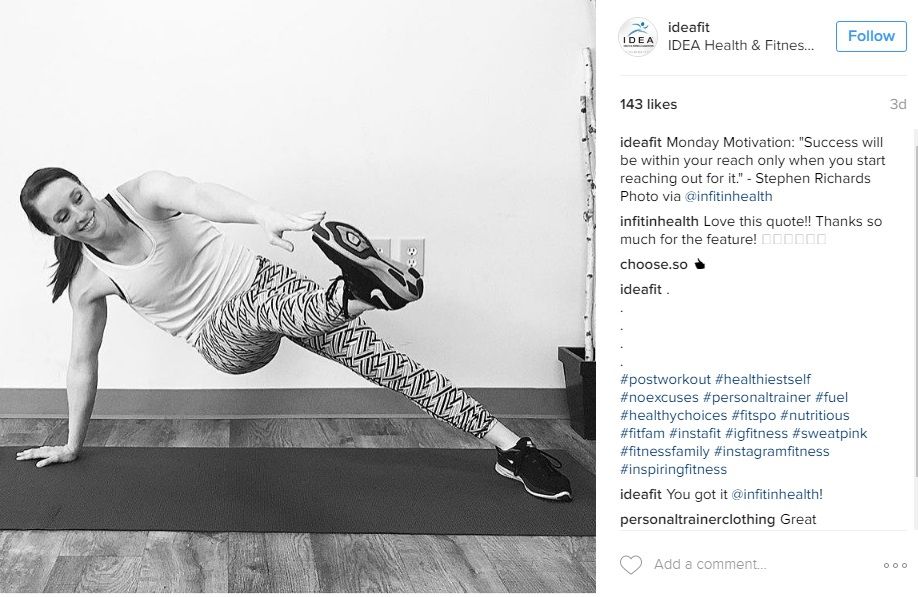 Twin dietitians and personal trainers posting yummy-looking food shots. Full recipes are conveniently written right into the photo caption so you don't have to click away from Instagram to see what's in a dish. Everything is healthy and easy to prepare!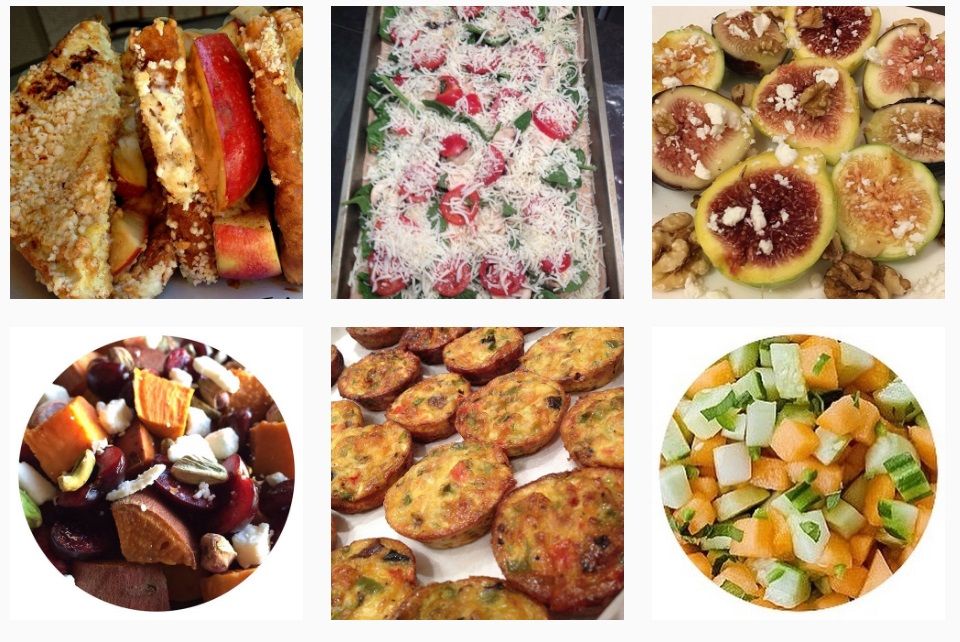 Master Trainer Marc Coronel is a master at fostering community and supporting others through social media. Check his account for thoughtful memes and candid shots of familiar industry faces. Recently, he also vetted and reposted a series of TRX-based exercises, making it easy to scout out ideas and inspiration from a community of fitness pros all in one place.

Pete is a top-level educator and exercise expert in the fitness industry, so there's a lot to learn from him. Watch his videos for workout ideas and trainer education in 60-second snippets.