Raise your hand if you have a sweet tooth! We do, too. Most people crave something sweet after a savory meal or if it's been too many hours since the last meal due to a low blood sugar. While indulging in a sweet treat can be a part of a healthy, clean and balanced meal plan, most desserts are big sugar (refined carbs) and fat bombs.
When your body receives a large influx of refined carbs from white flour and sugar, two main physiological actions occur in the body. First, the sugar intake triggers a large release of dopamine from the pleasure center of the brain. The "high" that you feel after eating a brownie, warm chocolate chip cookie or piece of angel food cake is short-lived. At the same time, your pancreas has to release a large amount of insulin to shuttle the sugar from your bloodstream into the cells where it will be used for energy. Excess amounts of sugar will be packaged into triglycerides and stored in fat cells for later use. Once the sugar has entered the cells, it is very common for blood sugar levels swing to the other extreme and become very low. As both blood sugar and dopamine levels fall, your body sends you signals to seek out more of the same, which will continue to elicit the same response in the body. And so the vicious cycle continues.
But all hope is not lost. There is a way to enjoy sweets and not have them wreak havoc on the body. The secret is two-fold: One, eat them right after a meal, and two, make sure that they have a better balance of macronutrients (protein, carbs and fat). More info about macros can be found here. Tweaking recipes to include more protein, fiber and healthy fats—the "triple threat" as we like to call them—will help to keep your blood sugar from rising and falling so quickly, and are slower to digest, allowing you to feel fuller for longer.
We've come up with three macro-friendly desserts that will satisfy any sweet tooth.
Chocolate Chip Cookie Dough Bites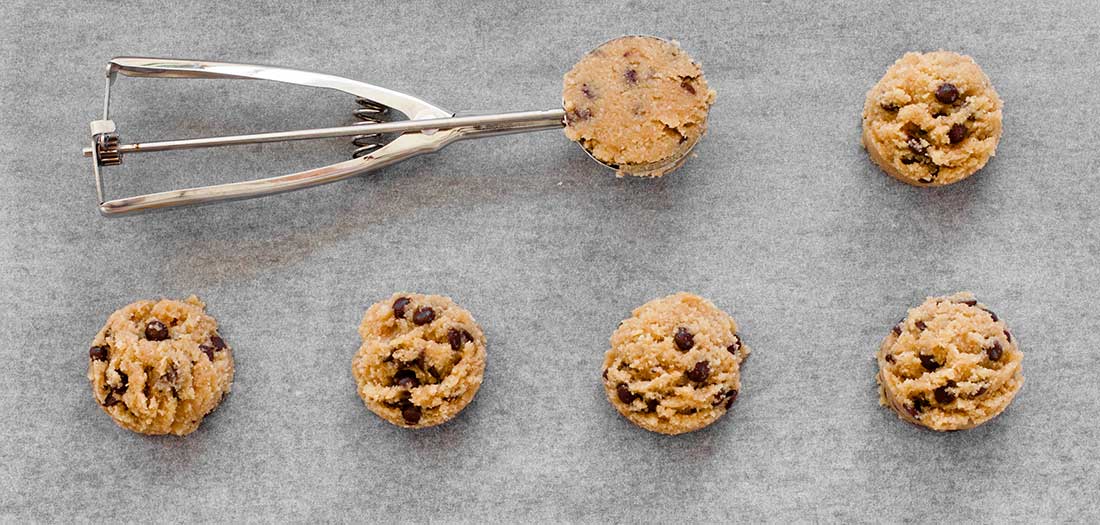 (Makes 17 bites) – Gluten free, Grain free, Dairy free
Ingredients:
11 Medjool dates, pitted
½ cup raw pecans
1 ½ tablespoons ground flax seed
Pinch pink Himalayan sea salt
¼ teaspoon cinnamon
1 ½ teaspoon pure vanilla extract
2 tablespoons mini chocolate chips
Combine dates, pecans, flax seed, salt, cinnamon, and vanilla in the bowl of a food processor. Pulse until well combined. Pour into a bowl and fold in chocolate chips. Roll into bite-sized balls. Enjoy!
(Recipe courtesy of U Rock Girl!)
Black Bean Cupcakes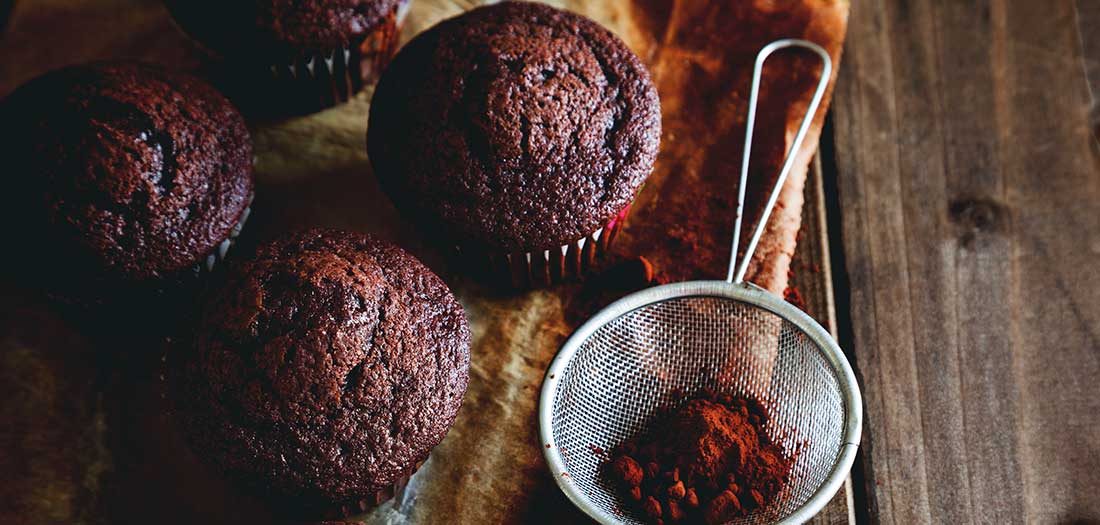 (Makes 36 mini cupcakes) – Gluten-free, Grain-free
Ingredients:
1 can (15 oz.) black beans, drained and rinsed very well under cold water
2 eggs
2 tablespoons ground flax seed mixed with 6 tablespoons water in a covered container, shake and let sit 15 minutes before using
1/2 cup coconut sugar
1/2 teaspoon baking soda
2 cups chopped dark chocolate (preferably 65-72% dark)
Mini muffin tin
Preheat oven to 350. Line a mini muffin tin with paper liners or spray with cooking spray.
In a food processor, combine beans, eggs and flax solution. Blend 5 minutes.
Add the baking soda and coconut sugar and blend 1 minute.
Place the chopped chocolate in a glass bowl and heat in the microwave for 1 minute. Remove and stir. If not fully melted, place back in the microwave and cook for 15 seconds, stirring again. You want the chocolate to be about 90% melted. Continue to stir until all the chocolate is melted.
Add the melted chocolate to the food processor and blend 1 minute. Scrape down the sides of the food processor and blend another 30 seconds.
Scoop about 1 to 2 tablespoons of batter into each muffin tin. Place in the oven and bake 12 minutes. Remove and let cool 10 minutes.
(Recipe courtesy of U Rock Girl!)
Roasted Balsamic Strawberry Shortcakes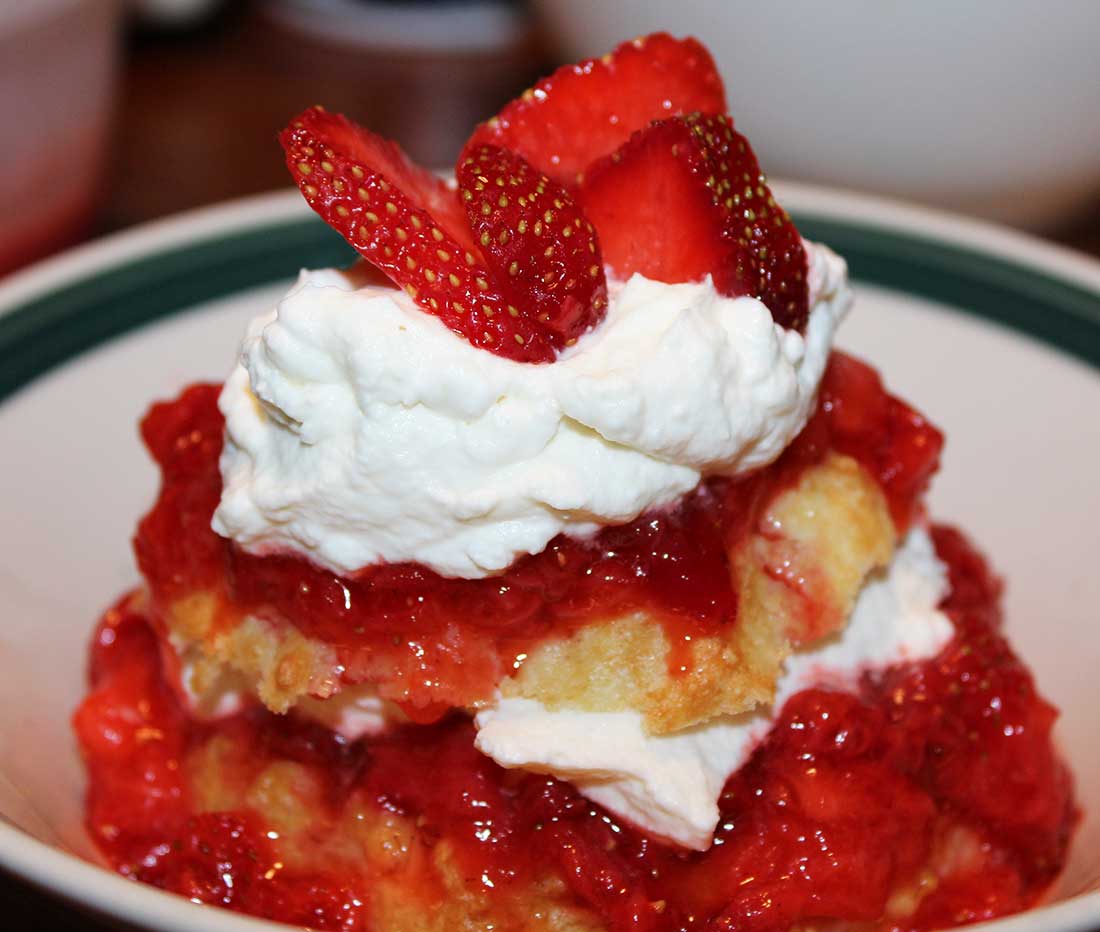 Ingredients:
2 cups strawberries, stemmed and halved
2 tablespoons balsamic vinegar
2 tablespoons raw honey, melted
For the shortcakes:
2 eggs
1/4 cup pure maple syrup (grade B)
1/4 cup melted virgin coconut oil
1 teaspoon vanilla extract
2 1/2 cups almond meal or almond flour
1/4 teaspoon sea salt
1/2 teaspoon baking powder
Freshly whipped cream (add 1 teaspoon vanilla extract and 1 tablespoon pure maple syrup when the cream is almost fully whipped)
Instructions
Preheat oven to 350F.
Place the strawberries in a large bowl. Combine the vinegar and honey and pour over berries; toss to coat. Let sit 5 minutes.
Place berries on a sheet tray lined with parchment paper. Roast 25 minutes. Remove and let cool.
Combine the eggs, maple syrup, coconut oil and vanilla extract in a food processor until frothy. Add the almond meal, salt and baking powder blend until smooth, about 30 seconds.
Drop the batter using a ¼-cup measuring cup onto a lined and sprayed baking sheet (or Silpat). Bake for 25 minutes.
Cut cakes in half; top one half with strawberry mixture and 2 tablespoons whipped cream or yogurt, then top with the other half of the cake.
(Recipe courtesy of U Rock Girl!)