When it comes to weight management, lowering blood pressure and cholesterol, and decreasing inflammation, making small, incremental dietary changes is the way to go. Trying to make too many changes all at once can be a recipe for disaster—this can cause you to feel overwhelmed and make you want to give up. Instead, try modifying each snack and meal by swapping out one or more ingredients.
BREAKFAST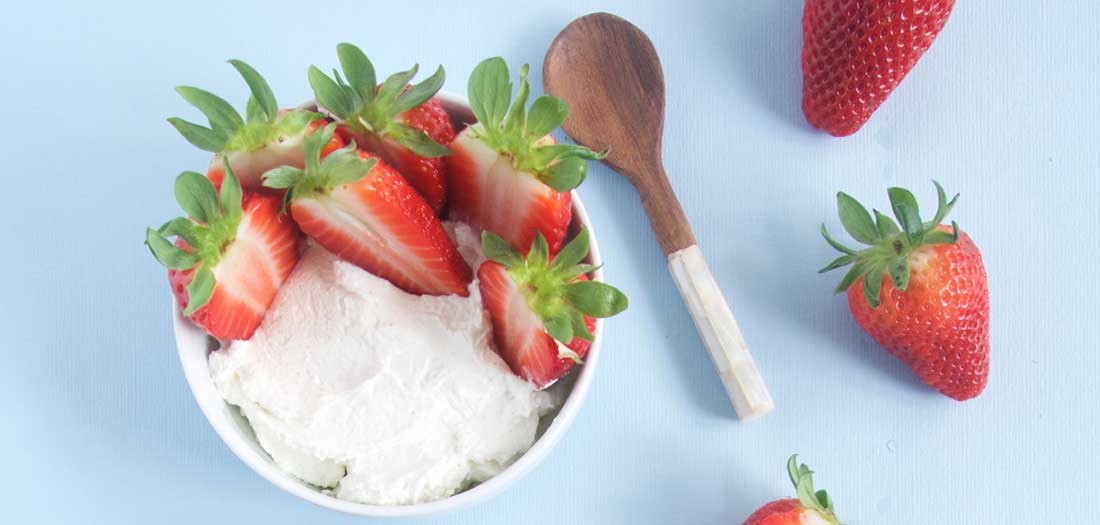 Instead of a bacon, sausage, and cheese omelet, try a spinach, mushroom, and onion (or your choice of veggies) omelet. You'll lose the unhealthy saturated fat and sodium and replace it with inflammation-fighting antioxidants and belly-filling fiber.
Instead of a bagel and cream cheese, try a whole grain English muffin with nut butter. Lose the refined carbohydrates and empty calories and fill up on fiber, protein and healthy fats.
Instead of fruit-on-the-bottom yogurt, try plain Greek yogurt and add fresh berries and nuts or seeds. The "fruit" on the bottom is more sugar than fruit. Reduce the sugar content by adding fresh, seasonal fruit and then top with crunchy nuts (walnuts, almonds, etc.) or seeds (chia, ground flax or hemp) for added fiber and healthy fats.
Instead of toasted white bread with butter and jam, try whole grain toast with cottage cheese, cinnamon and banana slices. Replace the empty calories, fat and sugar with fiber, protein and good carbohydrates.
LUNCH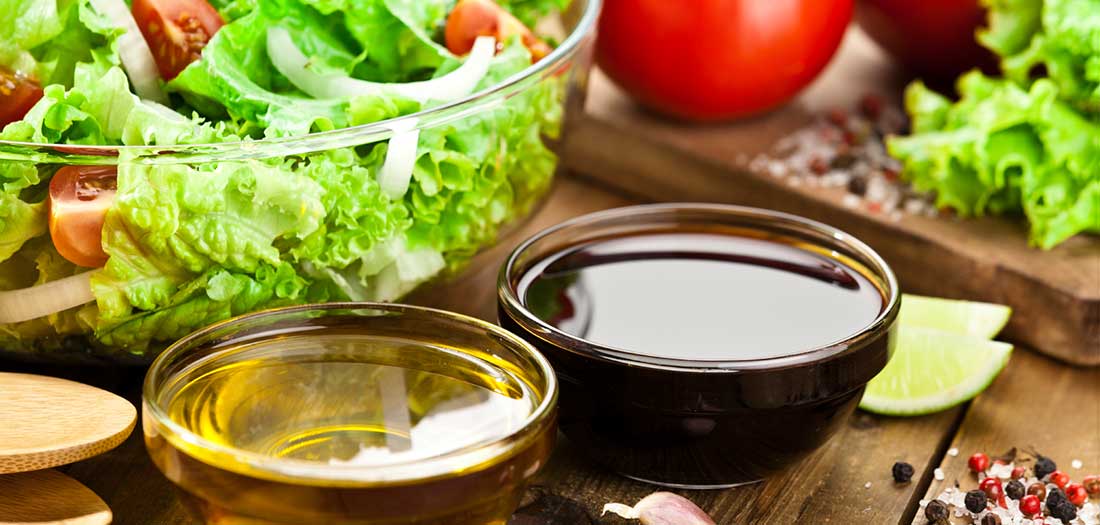 Instead of ham and cheese with mayo on white bread, try turkey, avocado and tomato on whole grain bread. Ham, cheese and mayo are full of sodium and unhealthy fats and white bread is just refined, processed carbohydrates. Go for lower sodium turkey for protein, avocado for healthy fats, and tomato and whole grain bread for fiber.
Instead of a hamburger and fries, try a lettuce-wrapped grilled chicken breast sandwich with baked sweet potato. Ditch the high sodium and bad fats for lean protein and a sweet spud.
Instead of egg salad made with mayo, try egg salad made with mustard and mashed avocado. Eggs are a great source of protein, but artery-clogging mayo is no way to go. Mustard adds a lot of tang and avocado is full of heart-healthy monounsaturated fats.
Instead of a Cobb salad (lettuce, turkey, bacon, blue cheese, avocado and egg with creamy dressing), try a grilled vegetable salad topped with grilled wild salmon and a Dijon-balsamic vinaigrette. A Cobb salad is a saturated fat bomb! Lighten up your salad and supercharge your veggies by grilling them and add the all-important protein to keep you fuller for longer. Replace the creamy, high-calorie dressing with a vinaigrette made with extra virgin olive oil (healthy fat), which can help with digestion and absorption of vitamins.
DINNER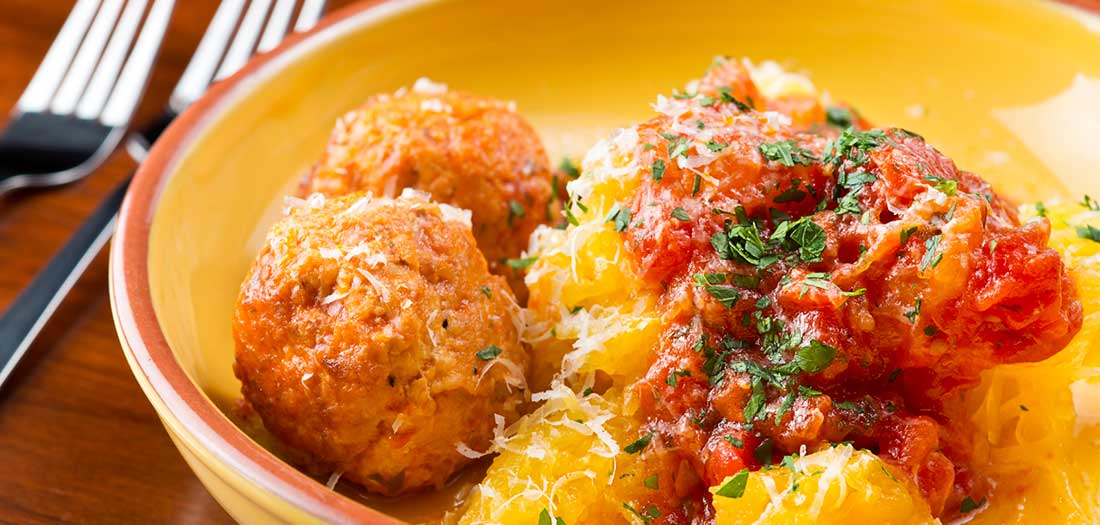 Instead of a steak and mashed potatoes, try wild Alaskan salmon and roasted garlic mashed cauliflower. The fat and sodium in steak and mashed potatoes makes your arteries shake with fear. Wild Alaskan salmon is filled with inflammation-fighting omega-3 fats and mashed garlic cauliflower is a delicious (and sneaky) way to consume those cancer-fighting veggies.
Instead of spaghetti with meatballs, try spaghetti squash with turkey meatballs and marinara sauce. Spaghetti squash, which tricks you into thinking you're eating pasta, is all the rage for people trying to cut carbohydrates or go Paleo, and it's delicious. Top it with turkey for protein and lycopene-rich marinara sauce for long-lasting energy.
Instead of a loaded burrito (chicken, beans, rice, cheese, sour cream and guacamole), try a burrito bowl, which is a bowl layered with brown rice, black beans, grilled chicken, pico de gallo and avocado. Lose the oversized, 200-calorie, refined, processed tortilla and eliminate the high-fat cheese, but keep the flavor with the pico de gallo (chunky salsa) and add creaminess with avocado.
Instead of steak fajitas in flour tortillas, try shrimp fajitas in corn tortillas. Shrimp is a healthier protein choice than steak and corn tortillas have more nutritional value than empty-calorie flour tortillas. Just stick to two tortillas and fill up on the filling.
SNACK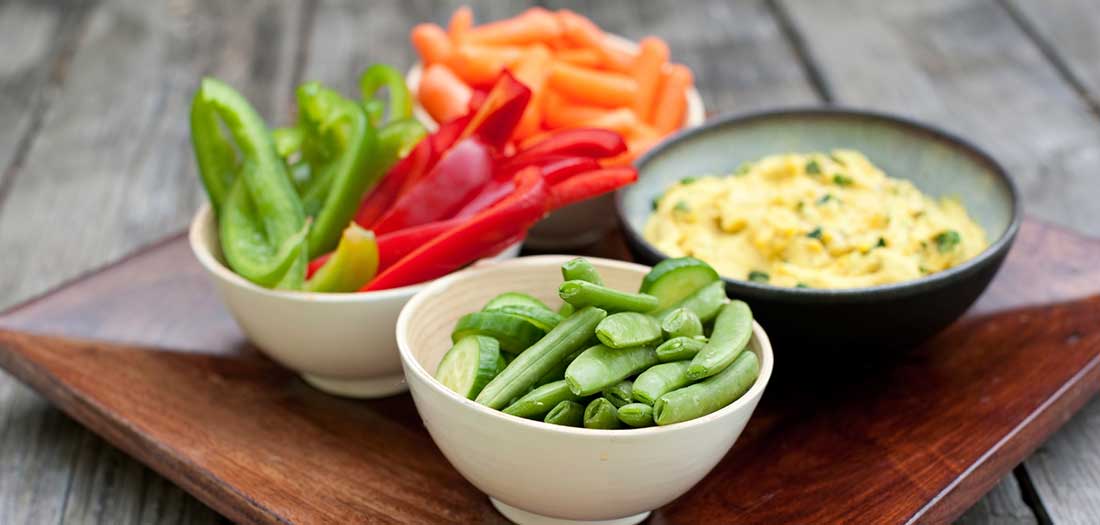 Instead of hummus and pita, try hummus and sliced veggies. Ditch the processed carbs from the pita and swap them out with fiber- and antioxidant-filled red peppers, carrots, and cucumbers; and pair the veggies with protein and healthy fats, found in hummus.
Instead of cheese and crackers, try string cheese with an apple. String cheese is made from part-skim mozzarella cheese, which is lower in saturated fat than cheddar cheese. Pair it with a high-fiber apple (or fruit of your choice) to get long-lasting energy.
Instead of a granola bar, try a homemade trail mix with raw nuts (almonds, walnuts and pistachios) and dried fruit (apricots and tart cherries). Granola bars (and most energy bars) are often candy bars in disguise, and filled with unwanted sugar. What you need is protein, healthy carbs, and good-for-you fats, which is what you get in nuts as well as high-energy dried fruit. Use about ¼ cup of each for a perfectly portioned snack.
DESSERTS/SWEETS
Instead of traditional ice cream, try making ice cream in your food processor with frozen bananas and top with a few dark chocolate chips. Freeze ripe (peeled) sliced bananas and then pop them into a food processor for a creamy ice cream swap. Add some heart-healthy dark chocolate for a delicious and nutritious dessert.
Instead of a slice of blueberry pie, try cooking fresh or frozen blueberries with cinnamon and topping them with plain Greek yogurt. Get the sweetness from the fruit and cinnamon (no need to add any sugar) and protein from the yogurt and enjoy a creamy, sweet and satisfying treat.
Instead of chocolate pudding, make chocolate chia pudding by mixing ½ cup almond milk with 2 Tbsp. chia seeds and 2 Tbsp. cocoa powder. Stir and let sit in refrigerator for a few hours until thick. The antioxidants found in cocoa powder are good for your heart and the chia seeds give you protein, fiber, and healthy fat, which will keep you full for hours.
DRINKS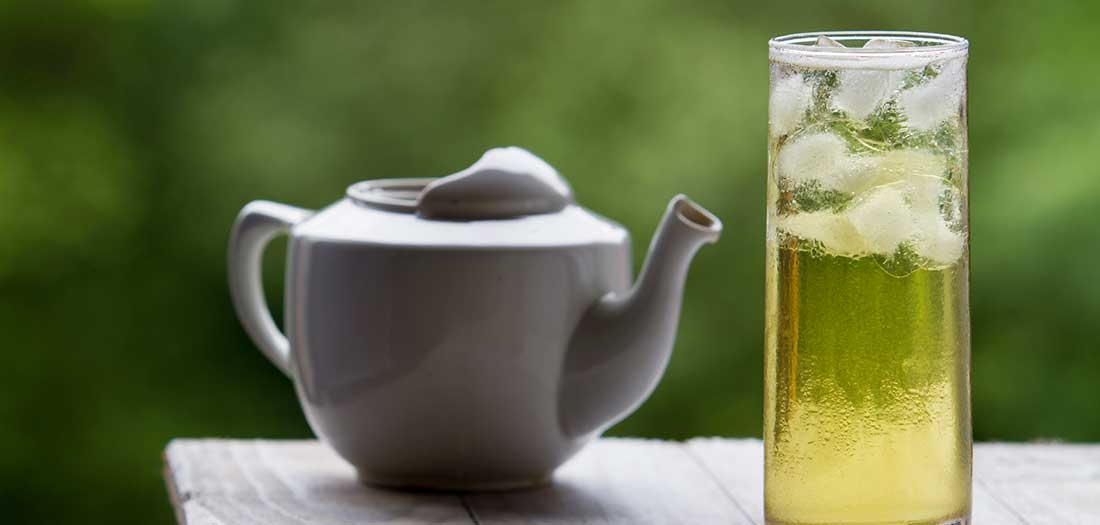 Instead of a latte, try a café Americano. There's no need to drink your calories. Just add a splash of milk and a sprinkle of cinnamon and you should be good to go.
Instead of sweetened iced tea, try iced green tea. Green tea contains the thermogenic antioxidant EGCG, but in order to reap its benefits, don't load it down with inflammation-promoting sugar.
Instead of soda, try mixing plain seltzer water with some tart cherry juice. If you like the crispness of soda but don't want the sugar or artificial sweeteners found in diet soda, mix club soda with any dark juice (blueberry, pomegranate, tart cherry or cranberry) for a shot of flavor and a dose of antioxidants.