In my role as Senior Consultant for innovation and emerging technology for ACE, I am often asked about what new and exciting technology and apps for personal trainers are available to help fitness professionals or health coaches manage their business within the digital world.
I believe that technology, when used properly, can have a profound impact on the success of one's business. From mobile tracking of clients and online scheduling, to online banking and credit-card processing, personal trainers and health coaches that embrace technology can begin to work smarter and work "on" their business rather that working "in" their business.
Best Fitness Apps for Personal Trainers
What follows is a short collection of apps for personal trainers, websites and digital devices I've discovered in the last year that all personal trainers or health coaches looking to expand their business using technology should review. We all want something we can give our clients or use in our business that will set us apart from the competition—perhaps one of these apps is one you can use today in your business.

I have said for years that those of us working in the fitness industry need to more effectively use technology within our businesses. I believe that we should be able to run our businesses from a tablet device. amSTATZ is a services that is making this a reality. amSTATZ takes many of your technology challenges, such as website design, credit-card processing and online scheduling, and puts everything together on your own, private labeled website. A new client wants to schedule an appointment with you? Send them to your amSTATZ webpage, where they can view your training schedule and immediately schedule a session. A current client needs to pay for their next training package? They can do that as well from your amSTATZ page.

Some think that mobile fitness apps will change the fitness and health industries by replacing trainers and coaches. I agree…to a point. Qualified and certified trainers will remain, but a new breed of clients will seek a trainer/coach who embraces technology tools like mobile fitness apps. Clients want the ability to have personalized training programs and the ability to track progress. Endomondo is one of many mobile fitness apps now on the market that a trainer/coach can use with his or her clients when not training in person. Trainers can create client goals and design cardiovascular workouts from Endomondo, send workouts to a client's smart phone or computer, and watch the progress of each client. Group training and online social support can also be used to help clients stay motivated down their path to better health.

If we, as trainers/coaches, are hired by clients for accountability, then the Withings scale is a tool that I would give each of my clients. The Withings scale is an Internet-connected scale that sends a person's weight to a website, and emails the weight to family, friends, doctors and even personal trainers. It can even Tweet the individual's weight as well. If I tell all my clients that they need to weigh-in on Monday and that I (and possibly the rest of the world) will see their progress (or lack of progress), might they change their behavior over the weekend? If the answer is yes, then in my eyes, the scale works.

I am a frequent visitor to my local farmer's market, and I've watched over the years as the number of vendors that can take credit card has increased. I've also wondered why our industry hasn't yet adopted this type of technology to take credit-card payments for our own training and coaching sessions. There are a number of devices that allow for small business owners to take credit cards. Gone are the days of a startup cost, monthly charges and high percentage fees. Companies like Square are easy to set up, easy to use and easy to get paid. Check out their YouTube page for an example.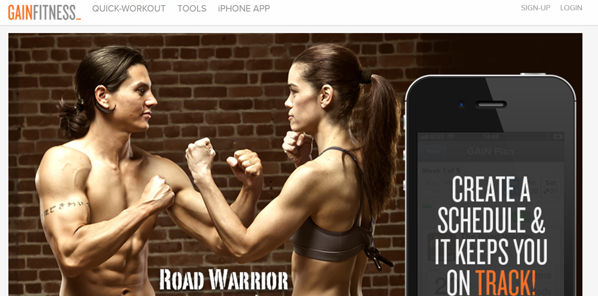 Another innovative mobile fitness app that trainers can incorporate into their business is GAIN fitness. Think iTunes for exercise and you get GAIN Fitness. You can create custom workouts for clients using their robust video library (digital training packs), send the workout to your client, and monitor and comment on their progress. The app features everything from yoga to basketball agility, body-weight training to prenatal Pilates. No longer are you only working with your client face to face—now you have the ability to be with them additional days using their smartphone.

Research suggests that music has a significant impact on the quality of a person's workout. RockMyRun is a music service that replaces your same old music playlist by providing different music mixes for different types of workouts. Designed by popular, professional DJs, these mixes can increase enjoyment and performance of your client's workouts. I tried their '80s and holiday mix and was pleasantly surprised by how fast my cardio workout flew by. Consider giving your clients access to RockMyRun as a thank-you gift or motivational tool they won't get from the trainer down the street.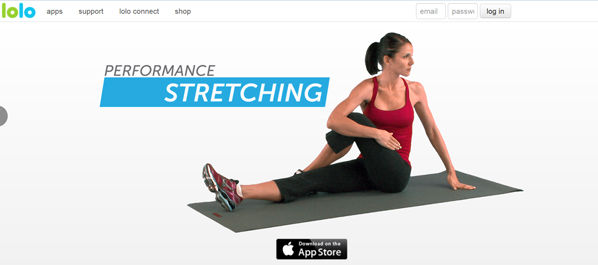 Ever want to be that voice in your client's ear when they are on the treadmill, bike or treadmill, telling them when to increase speed or elevation? What about giving your client a step-by-step audio session of a yoga class they can do at home or on the road? Lolo does just that. Innovative trainers and coaches have been adding Lolo to their overall business model, providing their clients with mobile fitness apps that combine fitness and music. Have a client who wants to start running? Have them try Jeff Galloway's easy 5K, 10K, half or full marathon plan. Have a client who needs to focus on stretching when they aren't with you? Have them try the performance stretching series. Easy to use, motivational and fun.
These are just a few of the many new and innovative fitness tech tools/apps for personal trainers that you as a trainer or coach can use in your business. Have I missed any? Tweet me and tell me about the tools you use in your business that makes you stand out from the rest. Like any of these? Visit their website and tell them @tedvickey sent you.