Feeling freaked out by all the sugar surrounding you during the weeks before and after Halloween? This year, take a different approach and try these four candy-free tricks to treat yourself right without all the sweet-food fright!
Natural Fruit Leather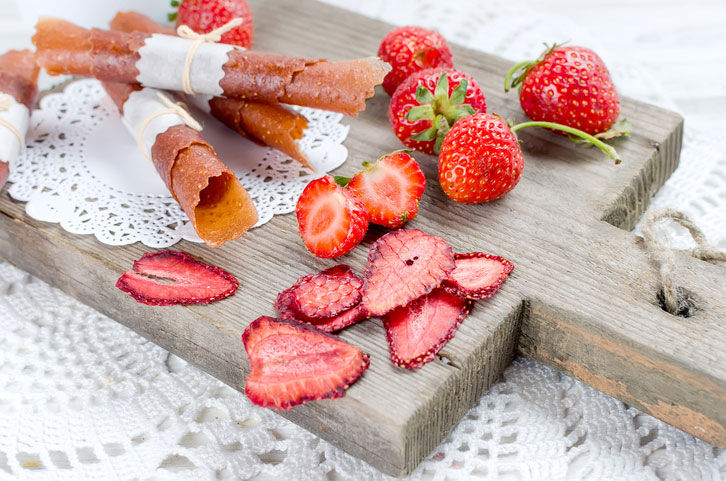 Want a sweet treat that isn't loaded with added sugar? Natural fruit leathers can fit the bill. You can purchase fruit leathers that are made with minimal added sugar or even make your own. Fruit leathers do contain concentrated fruit and are often made with honey or another added sweetener, but at levels that tend to be much lower than candy and other sweets.
Apple Cider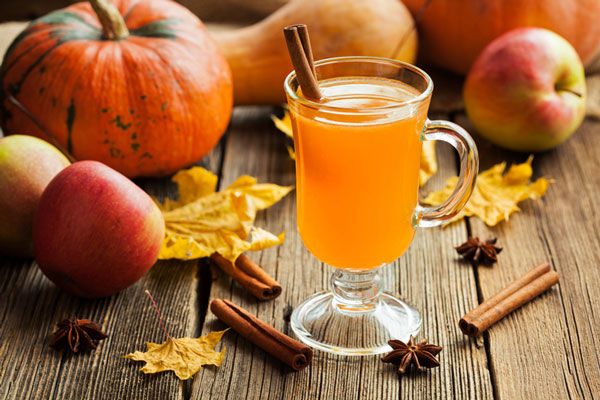 apple cider is the way to go. Apple cider is unsweetened and unfiltered—basically it's a cloudier-looking version of apple juice because it hasn't been pasteurized. (Pregnant women, infants and children, and older adults should take caution with unpasteurized products as they may harbor harmful pathogens.)
Popcorn Balls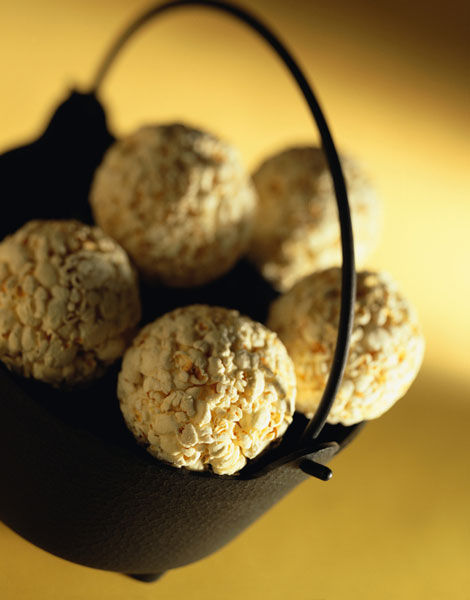 Popcorn balls are a perfect way to satisfy a sweet tooth without a ton of sugar. Popcorn is a whole grain that includes fiber, which tends to be lacking in the typical American diet. While commercial popcorn balls are often packed with high-fructose corn syrup or other sweeteners, you can easily make your own lower-sugar variety of popcorn balls using a small amount of honey. Try adding in nuts for extra protein or pomegranate arils for a tangy taste and a pop of color.
Clementine Pumpkins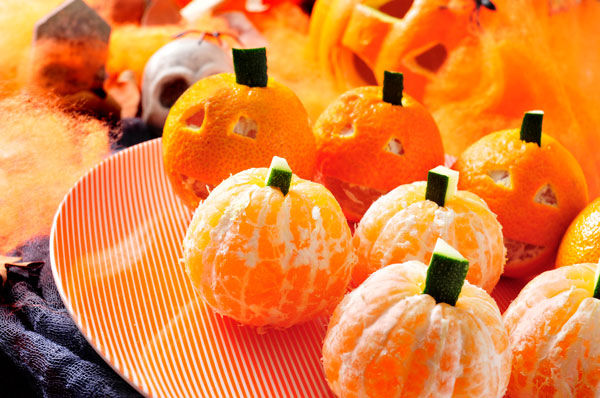 Have some fun with your food this Halloween by dressing up clementine oranges like pumpkins. Pinterest is full of creative ways to do this, but all you have to do is peel a clementine orange and pop a small piece of celery or green onion on top: voila, a pretty looking pumpkin made out of a fresh piece of fruit.