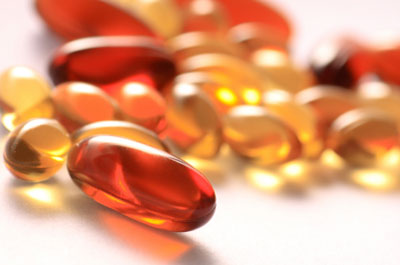 If you've been paying attention to the latest on vitamin research and whether or not loading up on the nutritional supplements is worth it, you may be a little bit confused and frustrated. Physicians, scientists, dietitians, and other health professionals have long touted the importance of getting enough of the nutrient powerhouses – and, for many, this came in the form of a daily tab or two. In fact, about half of adult Americans take some form of daily vitamin supplement at the cost of about $23 billion per year, according to a 2009 New York Times piece. But, the latest research, which has mostly been done to evaluate whether mega-doses of vitamins offer additional benefits, have largely been disappointing.
A study of 161,000 older women enrolled in the Women's Health Initiative found that after eight years, there was no difference in rates of heart disease and cancer in women who took a multivitamin compared to those who did not. A study of 15,000 physicians from the Physician's Health Study found no difference in heart disease in men taking vitamins E and C compared to those taking placebo. Another study failed to show that vitamin E and selenium supplements change the risk of developing prostate cancer in older men. Other research has shown that mega-doses of vitamins may actually be harmful. An analysis of randomized-controlled trials (the gold standard in research design) studying the role of antioxidants in disease found that people who take antioxidant supplements, especially vitamin A, beta carotene, and vitamin E had higher mortality rates while vitamin C and selenium supplements seemed to provide no benefit or harm. Overall, most studies have shown no significant association between vitamin supplements and improved health, with few exceptions including folic acid supplementation in pregnant women and calcium in the prevention of recurrent precancerous colon polyps. Still, researchers are holding out hope that vitamin D supplements might help ward off a variety of health conditions, but so far the research is lacking.
The take-home point from all of this? If you're eating a balanced enough diet that you're getting adequate vitamins and minerals to prevent an overt nutritional deficiency, then you're probably doing just fine. However, if you aren't, or if you're not sure, taking a daily multivitamin won't do you any harm and it might just give you insurance against negative health consequences from a deficiency. But don't plan on loading up on the stuff to add quality or years to your life. To optimize the chances for that, you'll need to commit to lifelong physical activity and a healthful, balanced eating plan – two essentials that don't come in pill form.
Please note, the information contained in this blog in no way replaces individual medical advice from your physician. You should discuss with your personal physician whether a multivitamin is right for you.