Body Mass Index (BMI) is a convenient way to estimate how much fat is on your body. Knowing your BMI can help determine your risk for dangerous health conditions that are associated with increased body fat.
How to determine your health risk using BMI:
1. Ask your doctor for your BMI number, based on your height and weight, or, calculate it yourself using the ACEfit.com BMI Calculator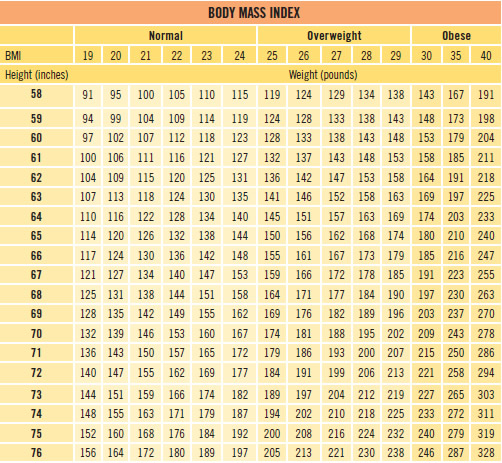 2. Learn your risk:
If you are overweight or obese, you develop an increased risk for many disabling and life-threatening diseases. As your BMI score goes up, so does the likelihood that you will have one or more of the following conditions:
High blood pressure
Heart attack
Stroke
Type 2 diabetes
Breathing problems
Certain cancers (uterine, breast, colon, prostate)
Gall stones
Arthritis
Being overweight or obese means you are at higher risk for premature death. In fact, research has shown that obesity reduces life expectancy by as much as 10 to 20 years.
4. Know the limitations:
BMI does not take into account that muscle weighs more than fat. For this reason, a person with a muscular build (i.e. football player or wrestler) may be misclassified as overweight. In this situation a waist circumference is a better measure of disease risk.
5. Take action:
Additional Resources