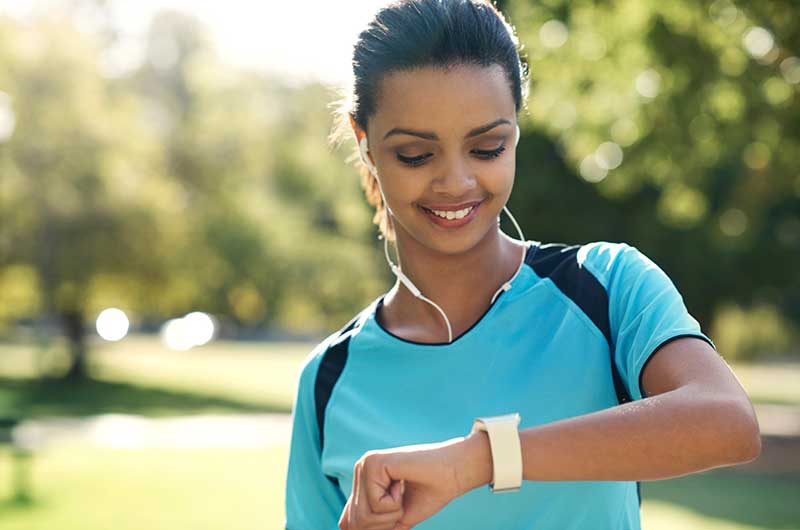 Location, location, location does not just hold true for real estate but it also holds true for physical activity. When I think about the lifestyle difference between where I am right now (Washington, D.C.) and where I'm from (Columbus, Ohio), I'm reminded of the important role environment plays in getting enough physical activity. Getting in 10,000 steps per day is almost a given in D.C. I walk to the metro, I walk to the grocery store, I walk to the gym and I walk to my office. But when I head home for a visit, it takes a concerted effort to walk around, as driving is the main mode of transportation. If you don't live in a metro area, getting in 10,000 steps per day can take some planning. Follow these eight tips to help you reach your 10,000 steps per day.
1. Take the stairs
Skip the elevator entirely. And if an escalator is your only option, walk all the way up. By making the stairs your default option, you will automatically accumulate more steps throughout your day, burn some extra calories and strength your leg muscles.
2. Build in a lunchtime walk
Whether you work in an office or at home, set aside 10 - 30 minutes to take a brisk walk on your break. Taking time to walk will not only add steps but it can also help clear your mind and help you refocus for the rest of the work day.
3. Run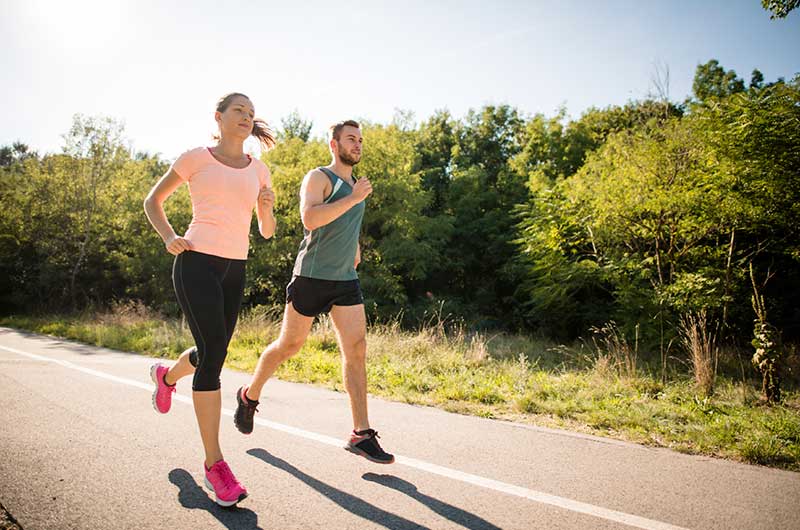 Not everyone is a runner, but if you're able to run, this is a sure way to quickly accumulate steps. Better yet, sign up for a race and follow a training program. This will allow you to work toward achieving a long term goal while also achieving short term goals (10,000 steps per day) along the way.
4. Alternative transportation
If you have access to it, try to use it. Public transportation is a win-win all around—it's better for the environment, can save you money and will help you get closer to your daily steps goal. When you ride a bike, take the bus or train, or walk, you're sure to get close to 10,000 steps per day.
5. Standing desk
By shifting gears from sitting to standing you might not immediately see the numbers rise but over time you will. You tend to move more at a standing desk, through moving in place, walking to speak to coworkers or just stepping away from your workstation.
6. Daily leisure walk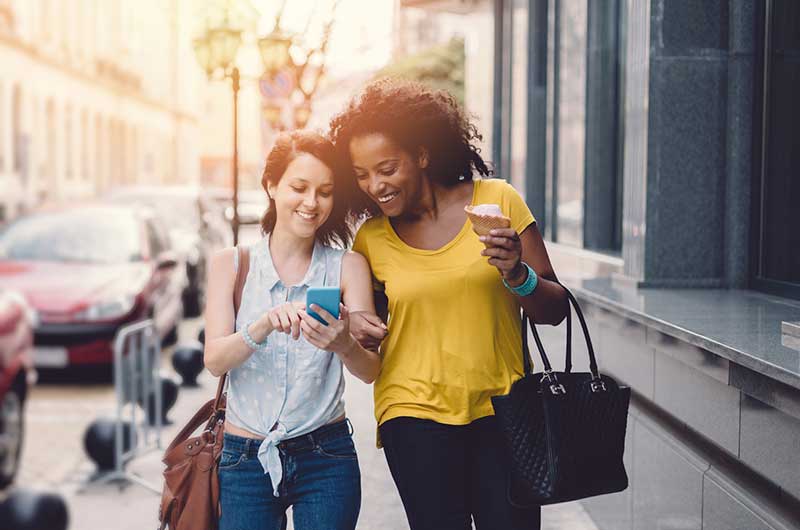 Build 20 to 60 minutes of leisure walking into your daily routine. Whether this is first thing in the morning, mid-afternoon or in the evening, a habitual walk is good for the body and the mind. Now that the sun is out later, an evening walk is a great way to wind down from the day, catch up with a friend or significant other, or just spend some time reflecting alone.
7. Incline walk on a treadmill
If you're committed to training in the gym and want to add a little pep to your step, add in some incline walking to help you get in steps while engaging your hamstrings and glutes. I enjoy incline walking in the mornings when I can watch the news at the same time. Maybe you have a favorite show or program. Why not watch it at the gym while incline walking? For a bit more of a challenge, try not to hold onto the treadmill as you climb the incline.
8. Make walking your default mode of transportation
Walk to the store, lunch, dinner or to the gym. If there's a nearby errand, walk to get it done instead of driving. If you have a message for your colleague, walk to their office or desk instead of sending an email. By building these habits into your daily routine, you will accumulate steps without even realizing it.
So what are you waiting for? Get up and get walking. And if you don't have an activity tracker, you might want to consider purchasing one. They are great for goal setting and measuring progress and motivation. Incorporate one or all of these tips into your daily routine to help you get on your way to ten thousand steps per day.