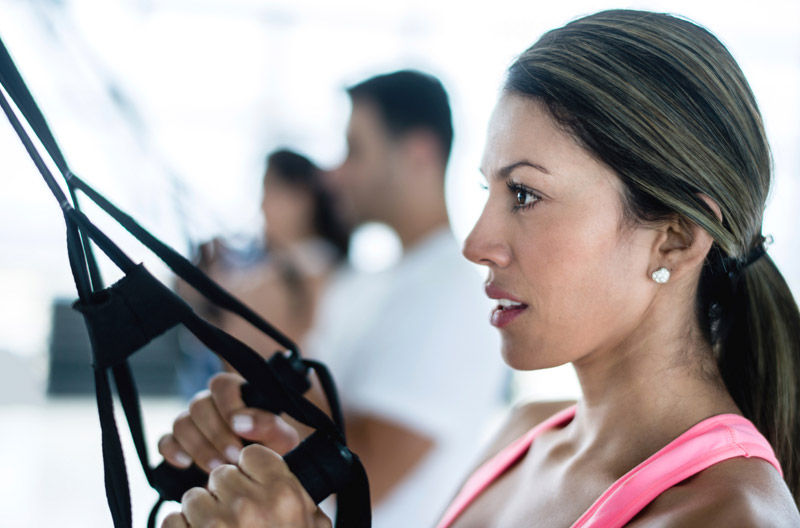 If you're like most people, you've recently resolved to lose weight, get in shape or maybe just to live more healthfully. These resolutions often include a commitment to exercising more regularly, but before you lace up your shoes and get moving, here are five common mistakes you'll want to avoid in 2016.

1. Don't join a gym for the sake of joining a gym.
More people join a gym in January than at any other time of year. While this can be a great first step, joining a gym does not necessarily mean a person will become more active. The key, of course, is actually using the gym. Before you sign up for a gym or health club membership, spend some time researching facilities. Make sure the gym offers the environment and types of equipment and classes you would be inclined to use regularly. And don't forget the importance of choosing a convenient location. For many people, it makes more sense to join a gym that is close to work, especially if they are more likely to train right after work; others are more likely to use a use a gym that's closer to home. Find out which location will increase your likelihood of using the gym.
2. Don't commit to a type of exercise you already know you don't enjoy.
One major factor that influences adherence to a fitness program is motivation. Therefore, when making a resolution to exercise more, be sure to choose an activity that you enjoy. Consistency is key to for success, and if you are engaged and enjoying the type of exercise you are performing, your likelihood for sticking with it will be greater.
3. Don't set unrealistic expectations.
If you are beginning a new exercise regimen in 2016, be realistic about what you are capable of doing and likely to do. For example, if you currently do not exercise consistently throughout the week, it doesn't make sense to say you will exercise six days a week. Although this is a great goal, it is not realistic for someone who is just starting out. Instead, set a more realistic goal, such as exercising two or three times a week. You can apply this same principle to the intensity of your workouts, including the amount of weight you use and how long your workouts last.
4. Don't try to be the strongest, fastest person on day one.
At the start of a new program, you may feel tempted to keep up with or compete with others. While a little friendly competition is good, you must be aware of your limits. Ease into your program and gradually increase your intensity over time. The goal is to push yourself outside of your comfort zone, while also not getting hurt or feeling overly sore.

5. Don't give up on your exercise routine just because you fell off the wagon.
Consistency and commitment are two qualities that make an exercise program successful. You may have days, however, when your motivation is low or your schedule gets in the way, and that is O.K. The important thing is to consistently try to maintain your exercise program and focus on the next opportunity.
Avoid these five common exercise mistakes and you will be well on your way to enjoying a healthier 2016.