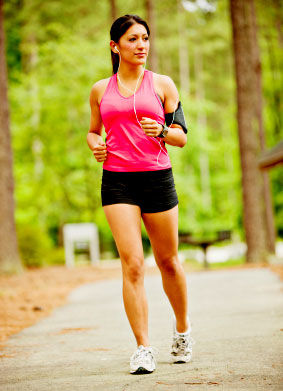 These days technology is making our lives easier. From home monitoring devices to calorie counters and health and fitness apps, the tech world is allowing us to make better choices and improve our health. However, many of us are sitting at our desks, still thinking about taking that walk instead of actually doing it. Maybe all you need is an app to help you get started.

If you need some motivation to start putting one foot in front of the other, check out these three ideas to re-energize your walking program and help step it up to the next level:
1. Count your steps. Pedometers have been around for years and, although you may not see them as a "new" technology, there are several you might want to try. The goal should be to walk 10,000 steps each day. If you have not met your goal by the end of the day, get out there and walk some more. Here are a few options worth checking out:
HealthMobius Pedometer from Wholesalepoint ($20): Offers basic time tracking and step counting
Switch 2 Health STEP Pedometer ($25): Tracks steps and offers incentives for meeting goals—for every 10,000 steps in a day, you receive digital codes to enter into a computer and track points to redeem for rewards.
Smart Phone Apps: There are more than 170 different pedometer apps available. My favorites that are free are BIDMC Walking Club, i-Pedometer and Pedometer ++.
2. Track all of your activity. Activity trackers are a bit different than pedometers, because they don't count the cadence of movement from your hips, but rather from many axes. These devices help track your total-body movements and put them into an output equation for a more complete picture of your daily activity levels.
On-body Monitoring Devices: Gizmos like the Nike Fuelband, Jawbone Up and FitBit all track your activity and upload the data to a website, so you can see it in a journal. Keep in mind that most require you to manually connect to your computer; some, however, are Wi-Fi enabled—like the BodyMedia FIT LINK—to automatically upload your info straight to your smart phone.
Free App Activity Tracking + Games by Striv: This device is a great total-body tracker, but it is only a two-axis tracker, while others utilize five to nine axes for more accurate readings.
3. Boost your burn with equipment. You can optimize your walking routine by utilizing equipment to enhance how you move your body to get more bang for your buck in terms of calories burned.
Walking Poles: When used while walking, these poles help distribute upper-body weight into your arms and actually can help you burn up to 30 percent more calories than walking without them. Although most people think of these only for hiking, they are great when used on flat surfaces, too.
Weighted Vests: Using a weighted vest in your walking program can bump up hthe intensity of your regular walking helping you burn more calories without putting undue strain on your wrists or shoulders like hand or ankle weights can. To ensure comfort and safety, opt to wear a vest that is 5-10% of your bodyweight.
Any way you step out is a good way. Just know that walking can dramatically improve your health, one step at a time.
---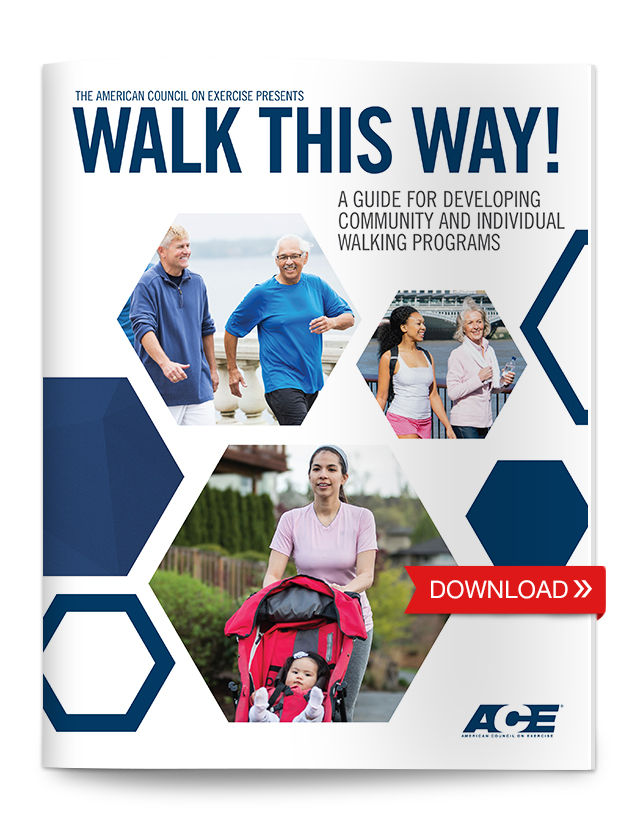 To help Americans increase their physical activity through walking, ACE has created a free toolkit that supports Step It Up! The Surgeon General's Call to Action on Walking and Walkable Communities. It contains a variety of resources that can be used by individuals, community organizations, faith-based institutions, schools, employers, etc. to encourage and support individuals to walk more and create walkable environments.