I admit it—I am a techno geek. Some consider me rare within the health and fitness world, but I see great value in understanding how we can effectively use technology to help not only ourselves, but hundreds, thousands, even millions of others toward their goal of a healthy lifestyle. While some suggest technology is one of the causes of inactivity, I see it as a potential tool to increase physical activity.

I've spent the last three years researching Twitter and physical activity. Part of that research was intended to develop a deeper understanding of the power of Twitter itself. I agree that there can be a lot of noise on Twitter—who is checking in where, what movies they are seeing or what their favorite sports team is, but you can also find great fitness tips, healthy recipes and even a virtual workout buddy.

Twitter has a powerful feature called Lists. Rather than following an individual person, you can follow a whole group of like-minded users. For this post, I added some of my favorite Twitter users onto a public list, which you can find on my Twitter page. I will continue to add new Twitter users of interest and encourage you to suggest others by commenting below. From brands to newspapers, individual trainers to well-known professionals, you can follow the entire list or just a few of the ones highlighted here.
Who to follow: @nytimeshealth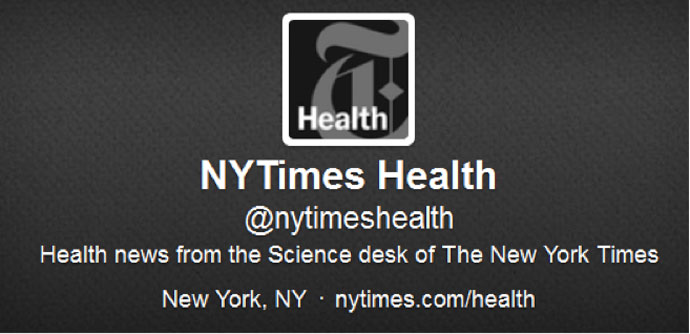 From the health writers at The New York Times, this feed features social sharing of breaking health news and information on topics from medicine to fitness, nutrition to health care and everything in between.
Who to follow: @harvardhsph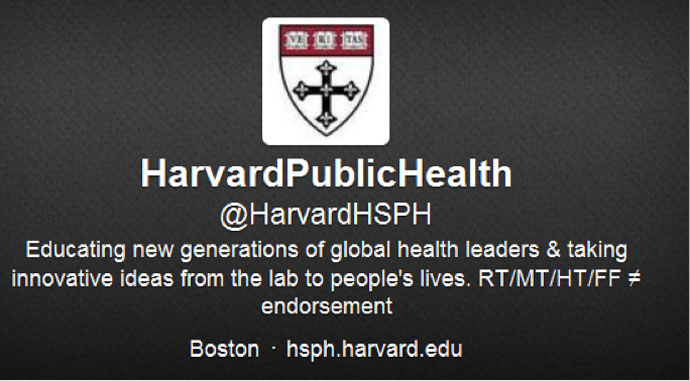 From the ivory towers at Harvard, the twitter feed from the Harvard Public Health school provides powerful ideas for a healthier world, featuring experts from many disciplines, educating new generations of global health leaders and taking innovative ideas from the laboratory to people's lives.
Who to follow: @greatist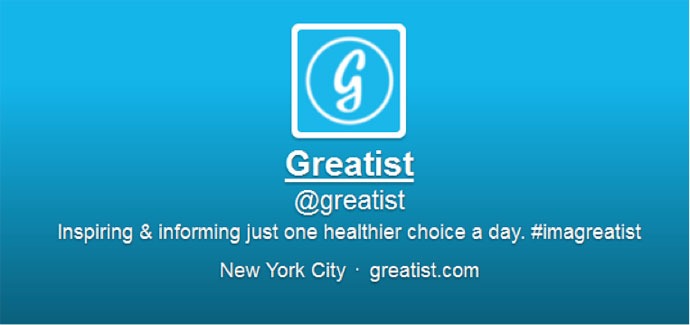 Greatist touts themselves as "a trusted health & fitness source for the young, savvy, and social." They understand that health and fitness is hard, so their mission is to make things easier through expert-approved, PubMed-verified content, one tweet at a time.
Who to follow: @TEDMED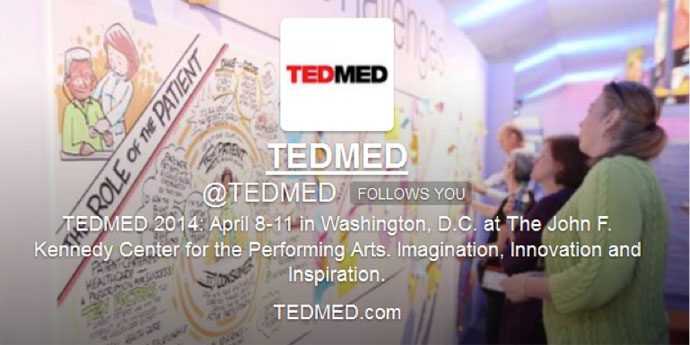 The "younger brother" of the famous TED Conferences, TEDMED offers a unique multi-disciplinary community of innovators and leaders that share a common determination to create a better future in health and medicine. Tweets often link to enlightening and innovative 20-minute TEDMED Talks.
Who to follow: @acefitness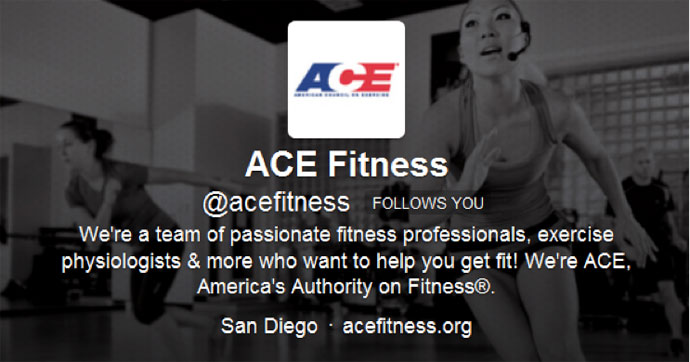 How could I not mention my favorite health/fitness/wellness organization? The American Council on Exercise is the premier fitness and personal trainer certification, continuing education and training organization, dedicated to promoting the benefits of physical activity and protecting Americans against unsafe and ineffective fitness products and instruction.
Who to follow: @drcedricbryant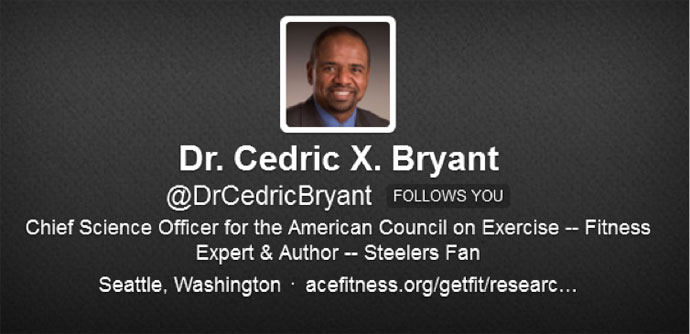 My hero, Dr. Cedric Bryant is the Chief Science Officer at ACE. His tweets range from inspirational to educational, from witty to informative. Have a question about fitness, health promotion or wellness? Chances are, he has the correct answer.
Who to follow: @HassAvocados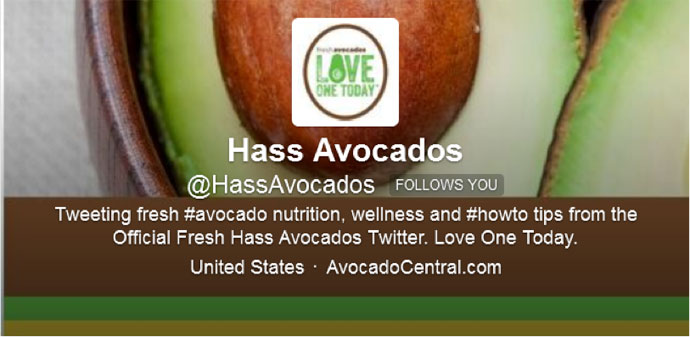 Plenty of healthy foods can be found on Twitter. As an example, check out Hass Avocados—my newest favorite healthy food. Their tweets include tips, tricks and information. Check out the full Twitter List mentioned at the top of this post for other great examples of foods using Twitter to share.