Ever wonder what the pros pack in their bags for the long hours they spend at the gym training clients, teaching classes and making time for their own workouts? From fueling options and apparel accessories, to gadgets that motivate them and items to keep them comfortable, check out the stuff ACE-certified Fitness Professionals swear by for their sweat sessions.
Accessories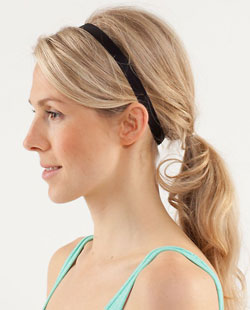 lululemon Skinny Satin Pirouette Headband
"I used to buy generic headbands but, as is the case with many of lululemon's products, this item is worth the extra few bucks. This was the first headband I found that didn't slide out of my hair, even when training in the water."
- Shana Martin, ACE-certified Personal Trainer and master trainer for TRX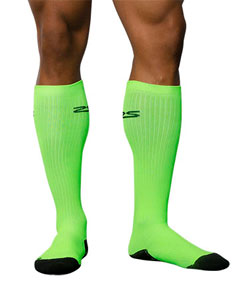 Zensah Compression Socks
"I love these knee-high compression socks (not the sleeves). Not only did they help with swelling last year after I had foot surgery, but they come in some vibrant patterns that complement my teaching personality. They are super comfy and fun—like fashion accessories for my lower legs."
- Alexandra Williams, ACE-certified Group Fitness Instructor and co-owner of www.FunAndFit.org, a blog that focuses on healthy aging for Boom-Chicka-Boomers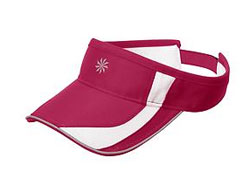 Athleta Tempo Visor
"This visor offers the perfect fit! I teach a lot of outdoor group classes in the summer and I'm a freak about no sun on my face. While I do wear sunscreen I love this visor—so much so that I have it in several colors. It's much more comfortable than a full baseball cap."
- Chris Freytag, nationally recognized health and wellness expert and ACE-certified Health Coach
Fuel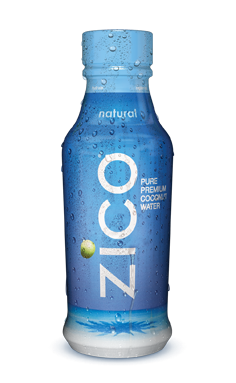 ZICO Coconut Water
"Coconut water is perfect for pre- and post-workout hydration. The natural flavor is my go-to, but fun flavors like passion fruit are also good!
- Caroline Jordan, ACE-certified Personal Trainer in San Francisco, Calif.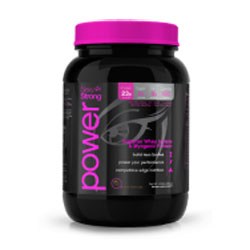 Sexy-Strong POWER Whey Protein Isolate
"In my gym bag, I always carry Sexy-Strong POWER Whey Protein Isolate. It's great for pre- and post-workout nutrition, as I work out hard and need to fuel my muscles properly. Sometimes my workouts occur on the fly at random times between training clients, so if I do not have time for a meal I always make sure I have my whey available. It's also delicious—I'm an avid coffee drinker so I add a tablespoon into black coffee for sweetener."
- Riana Rohmann, ACE-certified Personal Trainer, Health Coach and Advanced Health & Fitness Specialist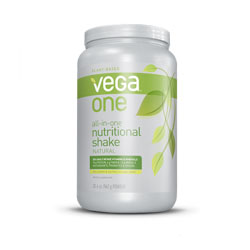 Vega One Nutritional Shake
"I prefer natural foods with no additives. Vega One is a clean, plant-based protein shake that is made from natural, whole-food ingredients. No need to be vegetarian—just mix and enjoy."
- Franklin Antoian, ACE-certified Personal Trainer and founder of www.iBodyFit.com
Gadgets and Other Goods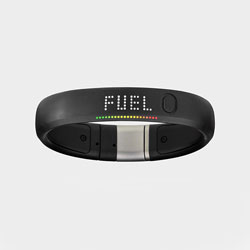 Nike+ FuelBand
"I love my Nike FuelBand because of the increased amount of motivation and accountability that comes from being able to compete against yourself and your friends. Seeing my own daily data brings out my competitive side, and I want to beat what I did the previous day, week and month. And with the social media component, I get to see my friends' data, too, and we push each other by viewing one another's score. I'll wear this band forever—Nike was on the money when they created this product."
- Mike Robinson, ACE-certified Personal Trainer and owner of MZR Fitness in San Luis Obispo, Calif.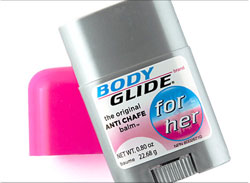 Body Glide for Her
"When I started running as a regular workout I found I had to wear tights or capris due to inner thigh chafing, even though I wanted to wear fun, breezy shorts like the cool kids. My running partner turned me onto this simple product that made running in shorts not only possible, but comfortable."
- Julz Arney, ACE-certified Group Fitness Instructor and lead master trainer for Schwinn Cycling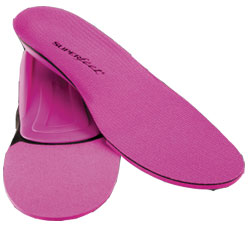 Superfeet Insoles
"With teaching everything from dance to boot-camp classes, my feet are my foundation for peak performance. Superfeet insoles help to provide me with extra strength and support."
- Jamie G. Smith, international fitness presenter, choreographer, ACE-certified Group Fitness Instructor and master trainer for QiGNITION