While clothes don't necessarily make the workout, the right apparel can definitely enhance your exercise experience and boost your confidence in any group fitness class. But with so many options out there, what's a girl to do? Here's the scoop from top group fitness instructors and yoga teachers on what clothing items and apparel brands are must haves in their workout wardrobes.
lululemon athletica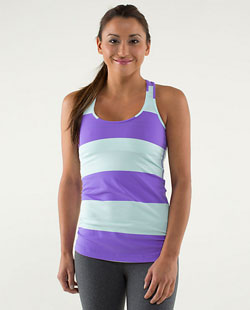 While it's hard for me to admit, I have about 20 of these tanks. I wear two at a time because I love the layered look. It's the perfect top for all classes, as it gives just the right amount of tightness to stay in place whether you are doing plyometrics or downward facing dog!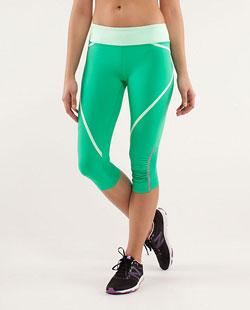 "The fabric of these pants is magic! It doesn't show huge sweat marks in the crotch—which is important to me while teaching—and they dry instantly! I especially love them for indoor cycling classes, but wear them for different types of classes, and I have them in multiple colors, though my favorite is pop orange!"
- Chris Freytag, nationally recognized health and wellness expert and Chairman of the Board for the American Council on Exercise
Reebok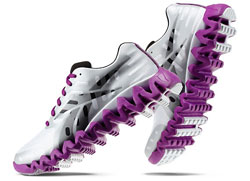 "Because freedom of movement and maintaining a healthy body is vital to what I do, it is crucial what I place on my feet. These shoes allow me to teach any format from dance to boot camp or kickboxing, while supporting my feet and providing me the best foundation to give my peak performance."
- Jamie G. Smith, international fitness presenter and choreographer and master trainer for QiGNITION
Zobha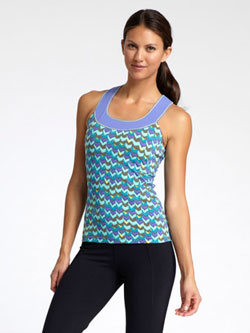 "Not only does this tank fit great and flatter any body type, but 10 percent of sales support Headstand, a non-profit that opens opportunities to all children through in-school yoga programs. I do a lot of charitable work through my yoga teaching, so having the support of Zobha—a community of inspiring individuals who support the mission to inspire and foster the grace that lives within us all—has been great."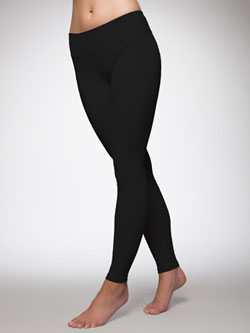 "Some days I'm in my yoga pants all day, so fabric breathability is a must, along with a comfortable, flattering fit, which these leggings provide. Plus, after class I can throw on some flats or some cute boots and head to run errands without looking like I just came from teaching class."
- Stacy McCarthy, B.S., E-RYT500, yoga teacher, wellness expert and faculty member at MiraCosta College
FILA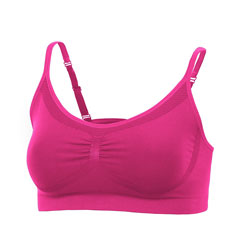 "This is the perfect sports bra for under my yoga clothes. I can double it up under a yoga tank or wear a cute tee over it. It's supportive yet breathable and the straps are thin, unlike the thick straps on running sports bras."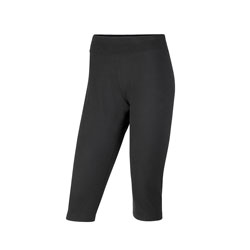 "I could live in cami pants because they pair well with every top and they're super comfortable to wear in any season. I sport them with leg warmers during the winter and pair them with sandals in the summer."
- Kristin McGee, celebrity yoga and Pilates instructor
Under Armour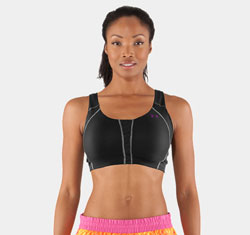 "As a "buxom" athlete, the right sports bra is non-negotiable if I'm to enjoy any impact workout. No exaggeration, I have worn every sports bra on the market in the last 20 years—many times one on top of the other. I finally found this one that works—it's easy to get on and off, it's comfortable without chafing and it looks good under everything. I have eight of them in my workout clothes drawer."
- Julz Arney, group fitness expert and education programs director and lead master trainer for Schwinn Cycling
For more fitness apparel insight, check out these tips on when to save and when to splurge.