We're giving a high intensity twist to two tried and true exercises- the squat and the lunge. Give these moves a try and let us know which one wins your vote!
Sprinter Pulls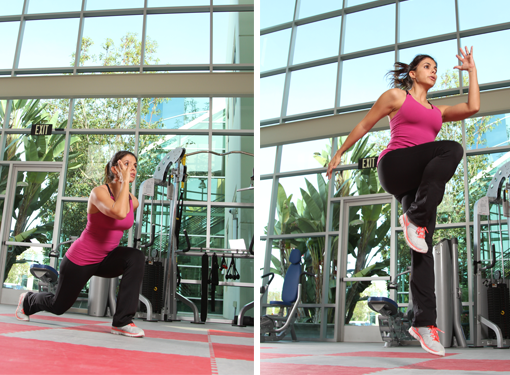 Begin in a half kneeling position with your right foot forward and left leg back, and bend both elbows. Keeping your abdominals engaged, draw your left arm forward and your right arm back. From that position, exhale as you explode up, driving your left knee forward and up as you balance on your right foot, while at the same time driving your opposite left arm forward and your right arm back, keeping the elbows bent and close to the sides of the body. Hold this position briefly before returning to your starting position and repeat on the opposite side. To kick up the intensity of this exercise rise up onto the toes of the standing leg or add in a small hop to make this a more explosive movement.
Jump Squats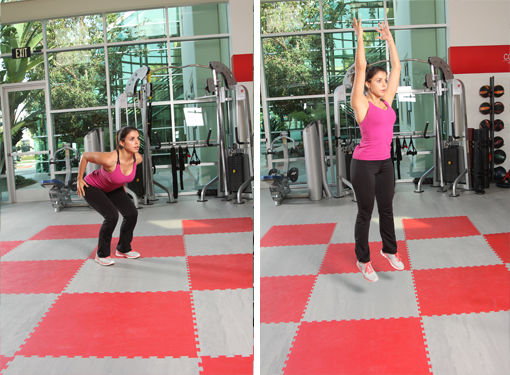 Stand tall with your feet hip-width distance apart and shift your hips back down (a movement known as a hip hinge) as you lower towards the floor, bending your knees. After a very brief pause, jump into the air, extending the legs as you keep the feet level with each other and parallel to the floor. To avoid stressing the knees, be sure to land softly and quietly on the mid-foot, rolling into the heels as you push your hips back and down to absorb the impact of landing.