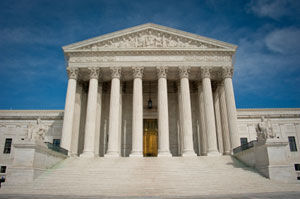 Rising health care costs and an unprecedented number of Americans seeking treatment each year have placed an overwhelming burden on families nationwide. Oftentimes, they have been forced to foot the bill for rising premiums – even if they're healthy and don't seek treatment.
That simple fact – who pays for the rising cost of health care – has sparked debate in the political realm, on news networks and even within corporate meetings across the country.
In June, the U.S. Supreme Court upheld the Affordable Care Act (ACA), a law originally written by the U.S. House of Representatives and backed by the Obama administration, and aimed at making insurance more affordable for all Americans.
The decision by the nation's top court has subsequently flooded the web and undoubtedly become a topic at family dinners and within corporate boardrooms.
While it remains unseen how ACA will affect our health care system, we at American Council on Exercise (ACE) believe the real root of the health care crisis doesn't just stem from increasing premiums or the argument over who will foot the bill – it also stems from obesity.
According to the Centers for Disease Control and Prevention, 1 in every 3 adults in our country are obese, putting 33.8% of our population at a higher risk of heart disease, stroke, type 2 diabetes and certain types of fatal cancer. That risk means a greater demand for health care, more medication and more missed days from work.
In 2009, the U.S. spent a whopping $2.5 trillion on health care costs – half of which came from Medicare and Medicaid taxes, the other half from private insurance and out-of-pocket spending.
One look at obesity statistics and it not hard to see where that cost came from. On average, people classified as obese pay $1,429 (42 percent) more in health care costs than normal-weight individuals, according to the National Institute of Diabetes and Digestive and Kidney Diseases (NIDDK).
The epidemic and associated conditions have caused the cost of health care for average Americans to total about $8,000 each per year. In countries like England, Germany, Canada and France, health care spending is less than half that amount, according to Gallup.
These are all sobering facts, especially for fitness professionals who pride themselves on changing the lives of Americans. They are facts that mean we have our work cut out for us.
Looking forward, our focus at ACE will be on alleviating the health care crisis the best way we know how – by eradicating the obesity epidemic and helping people live their most fit lives.
As America moves into a new age of healthcare, it is now up to us to recognize that the key to being a healthier nation starts with embracing a healthy lifestyle. We know a significant portion of healthcare costs are preventable through the long-term adoption of exercise, proper nutrition and wellness programs. And because of that, we know encouraging people to make better choices at home and at the workplace will have an incredible impact on our overall health – and our wallets.
Rather than be overwhelmed by the millions of people suffering from obesity and obesity-related illness, ACE is recognizing the challenge as an opportunity.
Our mission to build bridges between the fitness industry and corporate America and provide education and research for the public has a renewed sense of urgency. Those partnerships – as they always have – will complement the work we do expanding our army of well-educated fitness professionals who empower Americans to make positive change.