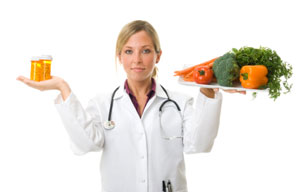 Last week, the FDA approved its first prescription weight-loss drug in 13 years. Developed by Arena Pharmaceuticals of San Diego, lorcaserin – which will be sold under the name Belviq by Eisai Inc. – is only the second anti-obesity medication approved for long-term use.
In its two main clinical trials, Belviq facilitated an average 5.8 percent weight loss after a year among participants, while those using a placebo lost 2.5 percent. Taken twice a day, researchers say the drug activates a receptor in the brain called serotonin 2C that makes people feel full.
Advocates hailed the FDA's approval, saying the drug could fill a "treatment gap" that currently exists between diet and exercise.
With more than one-third of Americans classified as obese and another one-third classified as overweight, others believe it won't live up to the hype.
"Lorcaserin should not be considered a weight-loss cure-all or the answer to the nation's obesity epidemic," said Cedric X. Bryant, Ph.D., ACE Chief Science Officer. "Patients must be armed with tools and information that will help them set realistic weight-loss goals, follow a healthy diet, and engage in safe and effective physical-activity programs, regardless of fitness level. All of those factors will help increase their opportunity for living their most fit lives."
According to Bryant, medication, simply put, can't accomplish everything. Belviq promises only modest benefits for average users (5-10 percent of body weight lost), does not replace the health benefits of diet and exercise, and is by no means a long-term replacement for a healthy lifestyle change.