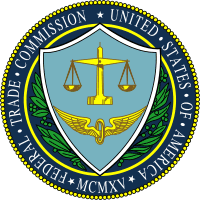 Nearly two years after ACE enlisted a team of exercise scientists from the University of Wisconsin-La Crosse to evaluate manufacturer claims that stated toning shoes helped people lose weight, strengthen and tone their buttocks, California-based Skechers agreed to a $40 million settlement due to customers who said they were deceived.
Although the ACE study found three toning shoe models – Skechers Shape-Ups, MBT (Masai Barefoot Technology) and Reebok EasyTone – failed to live up to their marketing hype, Skechers is the only company involved in the settlement announced Wednesday. Reebok agreed to pay $25 million in consumer refunds and settlement charges in a separate 2011 settlement.
David Vladeck, director of the Federal Trade Commission's Bureau of Consumer Protection, told national news outlets that Skechers made unsubstantiated health and fitness claims about the benefits of walking in their toning shoes.
Now those claims are going to cost them – literally. Apart from enlisting the help of high-profile celebrities like Kim Kardashian, Joe Montana and Brooke Burke after the shoes hit stores in 2009, Skechers has now agreed customers will be eligible for refunds either directly through the FTC or a court-approved class-action lawsuit.
Skechers Shape-Ups, which cost from $110 to $125, did not statistically show any increases in either calorie burning or muscle activation during any of the treadmill trials conducted in the ACE study. Exercise scientists found "no significant difference in (electromyography) EMG levels in any of the muscles tested" between traditional running shoes (New Balance) and the three models of toning shoes.
The lesson learned from Skechers is the same story ACE fitness experts have been saying for years. The best way to lose weight is – and always has been – a combination of sensible eating and regular physical activity. ACE is proud to have created a 50,000-strong network of certified personal trainers dedicated to providing safe and effective fitness education to help people achieve their goals.