Some more of our ACE employees share how they incorporate fitness into their everyday schedule – at work, on the weekends, and even as a way to bond with co-workers or friends. Get to know some more of us and how we choose to stay in shape.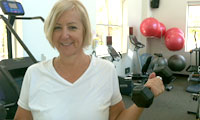 Karen
Art Director
I stay active every day by putting an appointment on my calendar to get up from my desk. A co-worker and I do a yoga or Pilates video a few days a week, or walk and lift weights on the other days of the week. I like getting away from the computer and moving around, it breaks up the day and I feel more energized in the afternoon and don't get that mid-afternoon slump. On weekends, I golf (walking and pulling my clubs) at least one day and sometimes both days!
---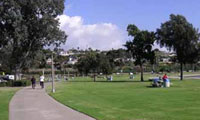 Michael
Education and Certification Consultant
One of my favorite activities is to park at De Anza Cove near East Mission Bay and walk the entire walkway, utilizing the mileage markers to help gauge my MPH. I often challenge myself by trying to beat a 15-minute mile, then work it down to 14 or less. On some days I jog various legs to get in an interval-style workout. It's really nice by the bay.
---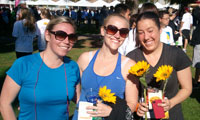 Jessie B.
Marketing Coordinator
Recently I've taken up running and I try to get out to Lake Miramar at least twice a week for a run. I also like Group Exercise classes like cycling and doing some strength training with a friend on the weekends. I'm pretty competitive, so when I'm running I try to beat my time from the run before and in the Group Exercise classes I try to push myself just a little harder than I think the person next to me is working.
---
Team ACE GetFit™
On May 12, ACE employees ran a local 5k in support of the Wounded Warrior Project. We all had individual goals and went at our own pace. It was fun to get out as a group and do something active, especially since we were supporting a great cause in the process.
---
Kickstart or re-start your habit of working out with the ACE PALA+ Challenge, a 12-week cardiovascular and resistance workout plan designed to help you get moving. Get motivated or just follow the conversation on Twitter by using #30DaysofFit.