ACE employees don't just talk the talk – we walk the walk! We've loved sharing our stories about staying fit so much that we're keeping them coming all month! Here are a few more employee testimonials about how we incorporate fitness into our lives, no matter how busy we are each day.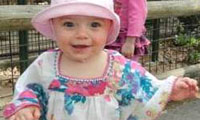 Mark
Exercise Physiologist
With my wife being a CPA and having a baby during the "tax season," I would take the baby out in the stroller and do a boot camp-style workout. I go to the neighborhood high school for chin-ups, push-ups and sit-ups, and run and do jumps, then lunges while walking her, then burpees and planks. It's actually a tough workout, and the baby gets to see daddy do wacky, crazy things! Here's my workout partner, she's great at keeping me motivated!
---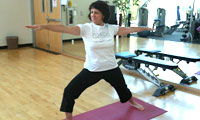 Nancy
Production Manager
If I didn't work out at lunch I'd be basket case. Between brisk walking 50 minutes two times a week to doing yoga or some other workout to an exercise DVD, I find it really enhances my brain power in the late afternoon. Plus, I get to spend some time chatting with my friend and enjoying the San Diego sunshine. And because I work out in the first part of my lunch hour, I'm less inclined to eat a big meal afterward.
---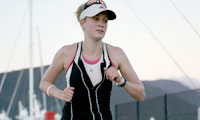 Bindi
Education and Certification Consultant
I love to exercise outside and challenge myself with new sports and endurance events. I've completed marathons, triathlons, cycling races, mountain biking, hiking and an Australian sport called netball. I want to try beach volleyball and kayaking this summer! Here's a picture of me completing my first Ironman triathlon.
---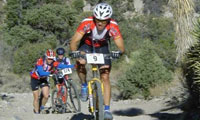 Todd
Director of Credentialing
I like to get away from the hustle of life by getting out on the trails to mountain bike or trail run.
---
Kickstart or re-start your habit of working out with the ACE PALA+ Challenge, a 12-week cardiovascular and resistance workout plan designed to help you get moving. Get motivated or just follow the conversation on Twitter by using #30DaysofFit.