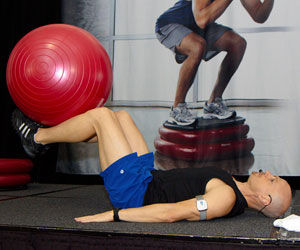 When it comes to body monitoring devices, the most interesting feature is their ability to provide motivation and feedback. Achieving goals you set for the day, seeing your number of steps increase, seeing lights change colors - all of these may seem like little things. But, ultimately, anything, even something simple, that helps keep you motivated and provides an idea of the quality of your activity, keeps your bells ringing and your whistles whistling.
Options for Body Monitoring Devices
These devices track all types of activity data throughout your day. To various degrees, they measure steps taken, calories burned, sleep quality and duration, and workout intensity or quality. Most of the devices have an accelerometer built in to provide highly accurate measurements of steps taken as well as movement speed and direction. Many also have companion smartphone applications that allow you to enter data on the go and see progress in real-time.
From there, the features and abilities of each device diverge. There are also differences in how the device is worn that may have an impact on its comfort and usefulness.
Within the overlying body monitor category, there are two smaller sub-categories: (1) All-day monitors, and (2) Performance (activity-specific) monitors. The first type tracks any activity you do, while the second is limited to a single activity – like running.
FitBit Ultra ($99.95)*
Ready to take the first step toward better fitness? The FitBit Ultra allows you to track the number of steps you take using a clip-on device that includes an altimeter to measure distance climbed on stairs or hiking.
PROS:
Has an on-device display
Includes an altimeter
Worn on or near waist
CONS:
Estimates calories burned rather than measuring them
Clips to clothing rather than your body
Potentially easier to lose although the clip is very secure
Needs to be put into a separate wrist-band to measure sleep
BodyMedia FIT Armbands ($149-$199)*
(Note: the BodyBugg armband is BodyMedia technology packaged for private labeling by 24-Hour Fitness clubs)
Take the guesswork out of reaching your health and fitness goals by using a device that tracks everything from the number of calories burned to the steps you take and quality and quantity of your sleep. The BodyMedia Armband is worn continuously on your upper left arm and uses four sensors to pull data off your body at a clip of 5,000 data points per minute. BodyMedia FIT is available in two models: CORE ($149) and LINK (Bluetooth-enabled - $199)
PROS:
Worn on upper arm – stays on through clothing changes and is close to center of body
Measures skin temperature, galvanic skin response (sweat) and heat generated for accurate measures of calorie expenditure
LINK model features Bluetooth pairing with smartphone app to access data in real-time (phone app can still view data after syncing with any of the armbands – however the Bluetooth feature on the LINK model allows for wireless syncing)
CORE model is significantly smaller than the LINK model
If trainer also uses an armband, BodyMedia's ProConnect software allows your trainer to access your Activity Manager data so they can see how you've been doing outside of sessions
CONS:
After the included 3-month trial period, access to online Activity Manager requires a monthly subscription fee of $6.95
No heart rate monitor (other methods of measuring activity make this less important to have)
Nike+ SportBand / FuelBand ($59 - $149)
The Nike+ SportBand ($59) has a lot of amped up features, but only for running (tracks your route and speed) so if you're looking for a device that can be used for a variety of activities, this may not be the best option for you. Any device limited to a single activity like running is best reserved only for the die-hards of that activity. The Nike+ FuelBand ($149) wrist band is the more full-featured body-monitoring device and is the one discussed below.
PROS:
Has a string of small lights on the wrist band that change from red to green as you progress toward your daily goal
Bluetooth pairing with smartphone app to access data in real-time through wireless syncing
CONS:
Estimates calories burned rather than measuring them
Worn on wrist rather than closer to center of body
Adidas miCoach Pacer ($140)
If you're a runner who is seeking a product with real-time coaching and post-workout feedback then look no further. In addition to collecting the kind of data that many other devices do, such as heart rate and the number of calories burned, the Adidas miCoach Pacer provides you with your own "coach" to help motivate you throughout your workouts in addition providing you with the option to create custom workouts and training plans.
PROS:
Tracks your pace, distance, heart rate, calories burned while you run, and gives audible coaching, all while wearing your favorite digital media player
Integrates your run speed with heart rate monitoring for detailed insights into your run intensity
CONS:
Limited to just running – not an all-activity monitor
Involves the use of 3 devices – armband, chest-strap heart rate monitor and clip-on shoe sensor
My Calm Beat Monitor ($79.95)
If reducing stress is one of your goals, the My Calm Beat monitor may be for you. This device is a bit different than the others as it is used exclusively for testing and training for optimal breathing to promote calmness and focus. If tracking the number of calories you burn or the distance you've covered is important, you may want to seek out another device.
PROS:
Helps you find optimal breathing rate by accurately measuring your heart's response to different rates of breathing
Records training sessions, allowing you to measure improvements over time
CONS:
Expensive for what you get
Can be a bit tricky initially to find the right spot to clip the monitor onto your ear
The best body-monitoring devices would be worn close to the center of your body (FitBit Ultra & BodyMedia armbands) because anything on the wrist or foot can easily be moved more than the rest of the body, which may cause inaccurate portrayal of overall movement. (Moving your forearm doesn't necessarily mean you're moving your whole body.)
It takes a lot of data to accurately measure calories burned. And as we've seen with cardio machines that estimate calorie burn, the calculations are often so highly variable that their usefulness comes into question. I'm more inclined to prefer devices that directly measure intensity.
Convenience of use should not to be underestimated either. Body monitors should be put on and forgotten. It's much better than having to move the device from one set of clothing to another or to have it in an always-visible position like your wrist (most of you probably aren't a trainer so you can't wear fitness attire all day long).
At the end of the day, technology doesn't have to be something that keeps you from being physically active. Instead, seek out technology that helps you not only get moving, but also to make the most out of each and every workout.
---
* ACE has an affiliate agreement with this product's manufacturer.